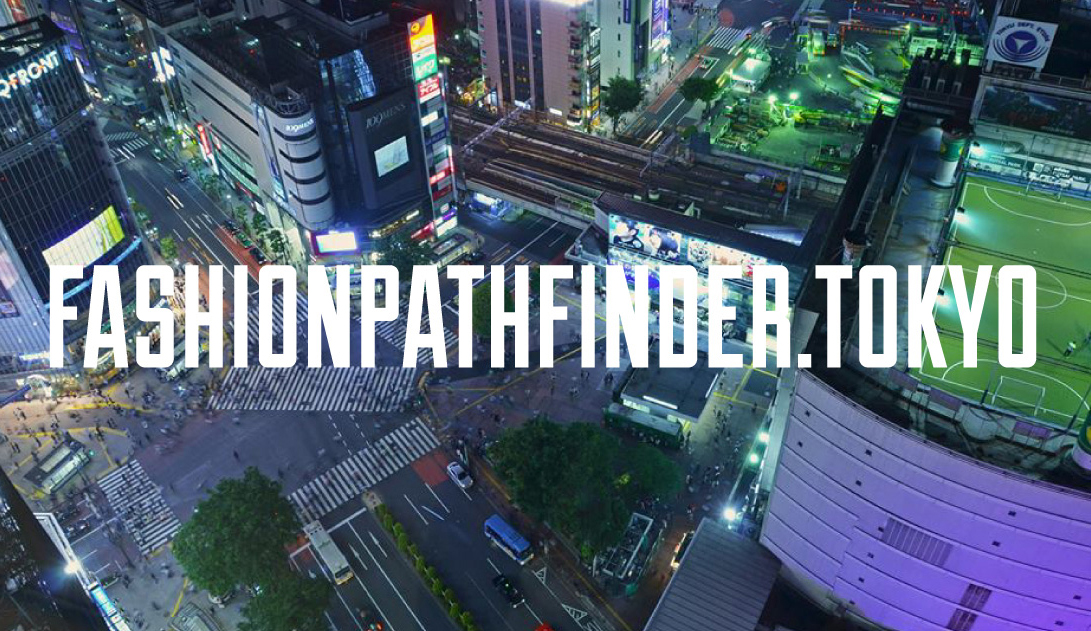 FASHIONPATHFINDER.TOKYO is an independent online media platform that specifically features men's pants. This Tokyo based media was launched by Tokyoite twins Nakai brothers in 2014 as a blog to deliver quality latest information about Japanese jeans to the international market that was hard to find in English and outside of Japan. Our contents include blog like features and interviews, and Brand Dictionary that profile Japanese brands and designers.
Since the number of the tourists and expats in Tokyo are growing rapidly, FASHIONPATHFINDER.TOKYO provides Shop Dictionary to introduce select shops that offer excellent shopping experiences. Its selection on those dictionaries are created based on our background in the Tokyo fashion industry as well as information from trusted stores, brands and industry insiders.
Developing an online and offline community, FASHIONPATHFINDER.TOKYO offers an exclusive innovative outlook; users can interact and connect online to exchange their passion and knowledge about pants from Japanese brands, and join shopping tours and events organized by us or the community while in Tokyo.
FASHIONPATHFINDER.TOKYO is the unique destination and community for Japanese jeans lovers.
MEMBERS
Michi Nakai
Co-founder and editor in chief. Michi has built his fashion career in the U.K. and now work as an international sales representative for Japanese brands in Tokyo. He found it difficult to gather information about the Japanese fashion scene from outside of Japan or in English. At the same time, he realized rapidly growing awareness of Japanese brands in the international market. To break this paradox, he teamed up with his twin brother Kazu to develop FASHOINPATHFINDER.TOKYO. ANATOMICA fan.
Kazu Nakai
Co-founder. With a background in finance field in the New York fashion industry, Kazu is in charge of editing and finance. Also a core member of a Tokyo-based trading company and works with international companies. From the experience in international trading, he is eager to introduce Japanese brands to the world. pure blue jeans lover.
Takeshi Ishikawa
Co-founder and technology director. Unlike the Nakai brothers, Takeshi started his first job as a car engineering. Later, he found his interests in fashion and computing, and decided to convert his career to an IT engineer. At a Tokyo-based IT company, he develops and operates well-known fashion E-commerce websites. STUDIO D'ARTISAN is Takeshi's favorite brand.
COMPANY
PATHFINDER LLC
FASHIONPATHFINDER.TOKYO(ファッションパスファインダードットトーキョー)は2015年4月に「JAPAN FASHION x TOKYO x PANTSを世界へ」というコンセプトを掲げてスタートしたメンズファッション情報サイトです。
紹介するパンツは日本のブランドやメイドインジャパンに限定して英語で発信しており、そのパンツを実際に見る事のできる東京のショップも合わせて紹介しています。
FASHIONPATHFINDER.TOKYOの「Pathfinder」とは「先駆者」という意味があり、日本のメンズブランドと東京のファッションシーンを世界に発信する先駆者でありたいという思いを込めた名前です。
日本のブランドが世界で注目され、さらに訪日外国人が年間3,000万人に近づきつつある中、未だに外国人消費者に向けての情報サイトが少ない事が現状です。
私たちは、この現状を打破し日本・東京のメンズファッションシーンをグローバルに盛り上げるべく活動しています。