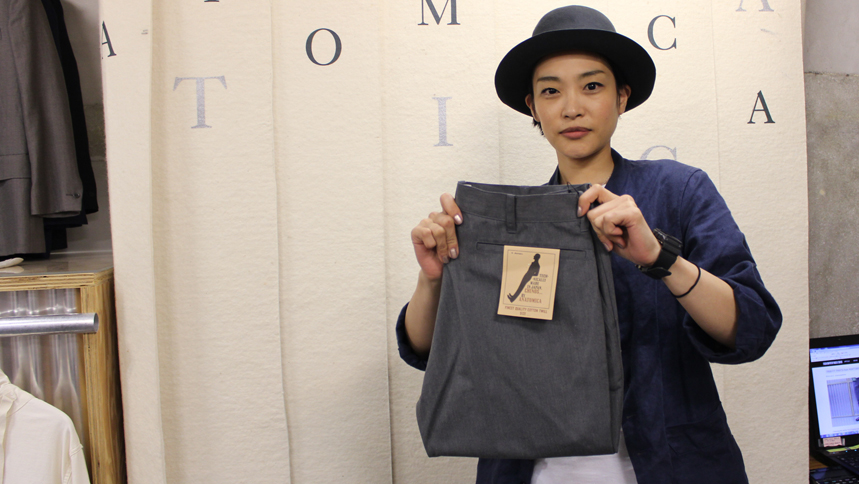 Following the article "618 Orignal of ANATOMICA", we introduce another pair of pants from ANATOMICA.
A lot of fashionistas may tell you to go to ANATOMICA if you are in Paris. It is a shop established in 1994 and run by Pierre Fournier. Fournier opened a concept shop named GLOBE in 1975 and HEMISPHERE based on extensive knowledge and experience in fashion in 1979. These shops are widely known to be the origin of Japanese "select shop". His philosophy of clothing that he had learned through these shops has formed ANATOMICA. The french shop has expanded its influence to Tokyo with its main partner Kinji Teramoto by opening ANATOMICA TOKYO in Asakusabashi.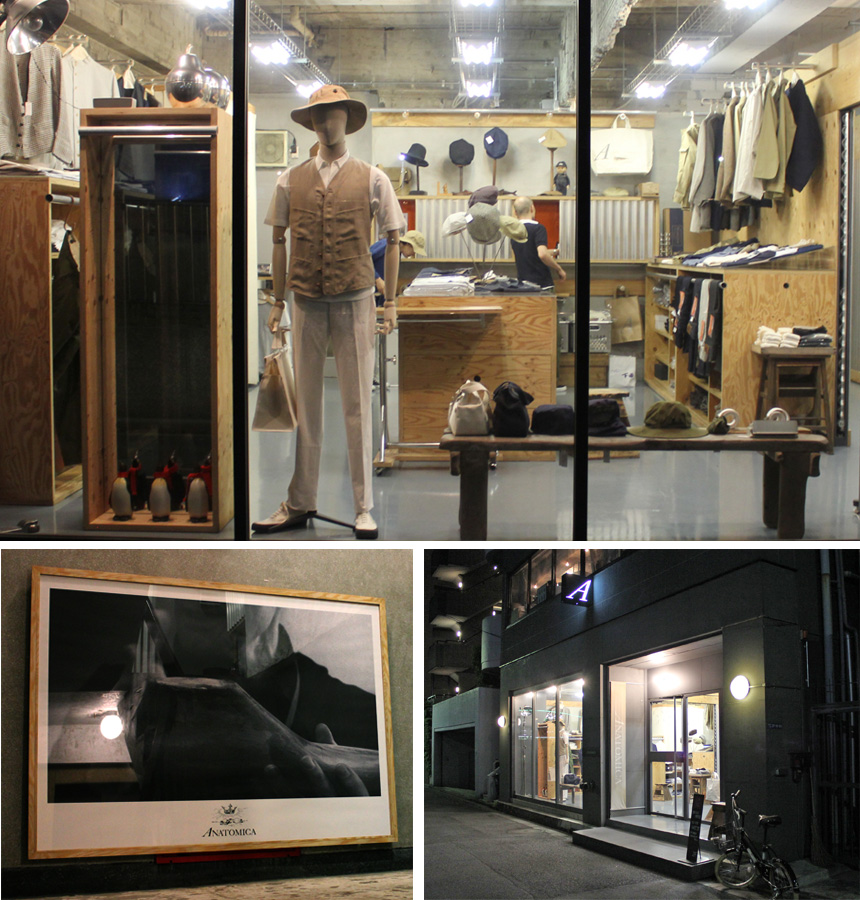 It is a beautiful place where many of Yakatabune's (restaurant boat) docks are. It is very gorgeous at night.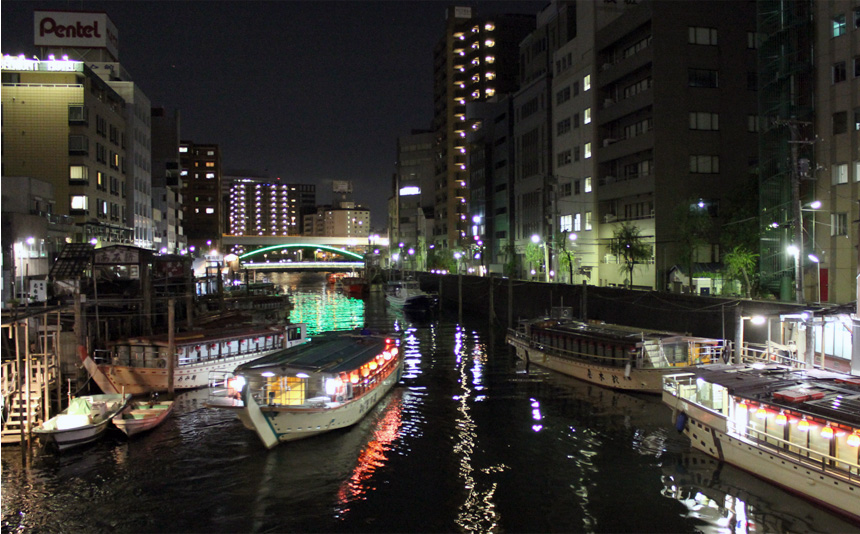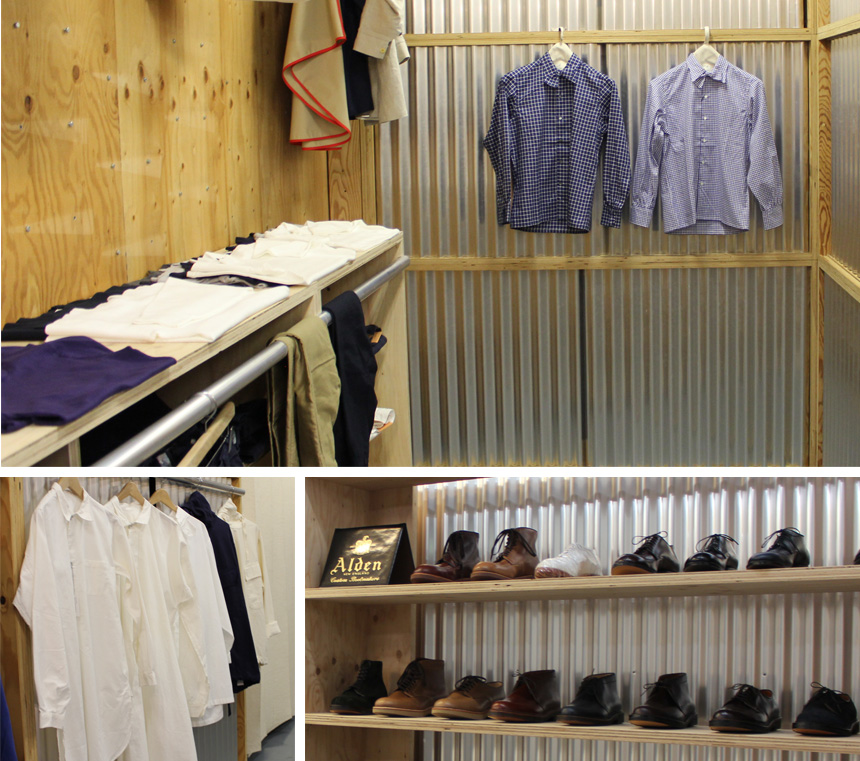 Clean and simple. This is an impression you will have at ANATOMICA TOKYO but all the racks, furniture and displays are thoroughly designed or antiques ones. It is an impressive place to visit.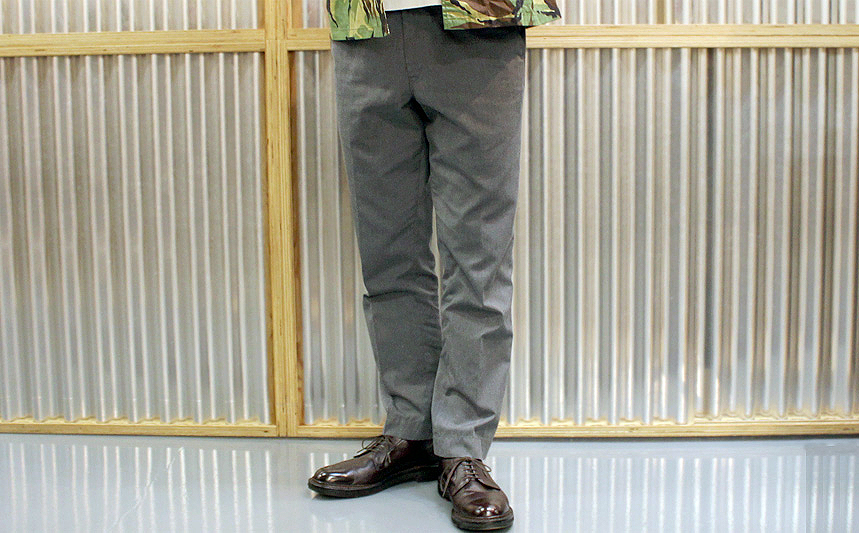 TRIM FIT PANTS is ANATOMICA's core pants; one of the most popular pants at its Tokyo store.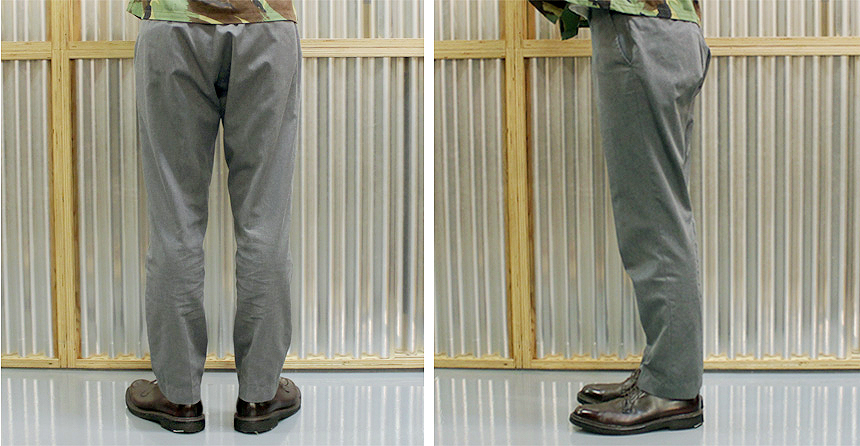 TRIM FIT PANTS is inspired by vintage American work pants. The best feature is its roomy bottom where the fabric sticks out beautifully. The pants go slightly tapered from the knee. ANATOMICA's TRIM FIT PANTS are made of polyester/cotton for spring/summer season, being available in Grey and Navy.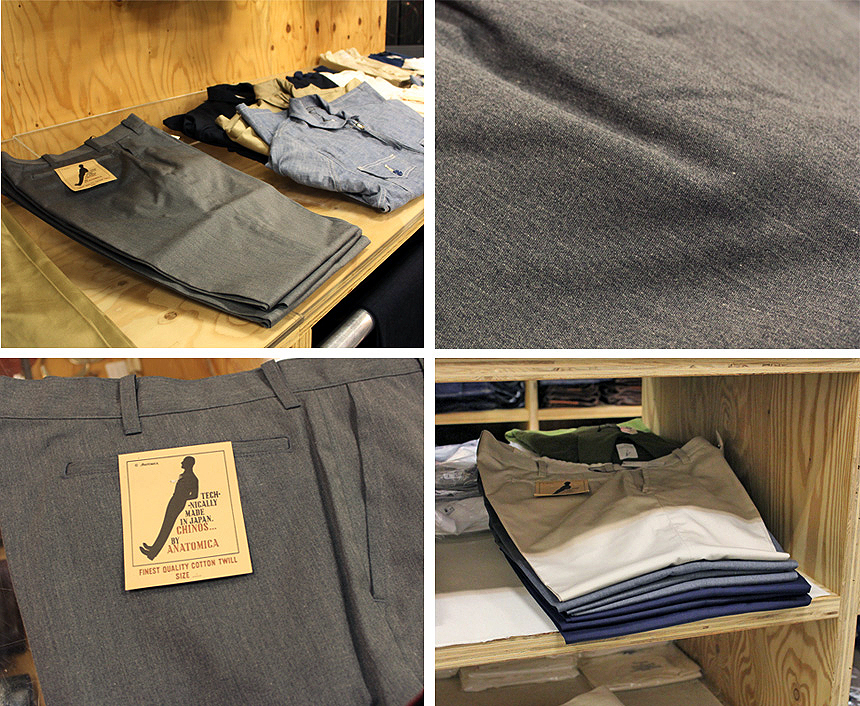 For more details, visit ANATOMICA's website and online shop. Visit our Facebook page for more photos.
ANATOMICA TOKYO
S Bldg, 2-27-19, Higashinihonbashi, Chuo-ku, Tokyo 103-0004