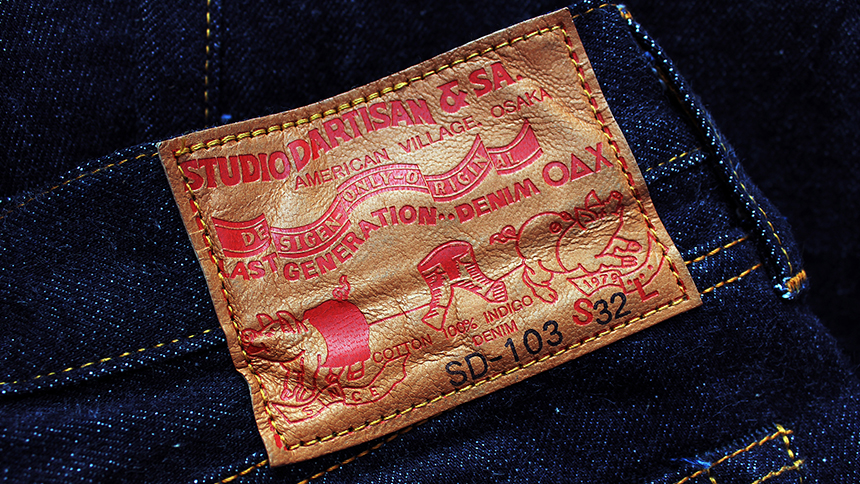 Studio D'artisan first succeeded in re-production of vintage selvedge jeans in the world. It's iconic jeans DO-1 was created in 1986 as using selvedge denim that was not used at all after the mass-production movement took over the world. It was a begging of today's selvedge jeans hype. The brand successfully expanded its collection to several fits, for instance classic fit, slim fit and boot cut.
STUDIO D'ARTISAN showed us one of its new standards, SD-103 that is today's most popular item.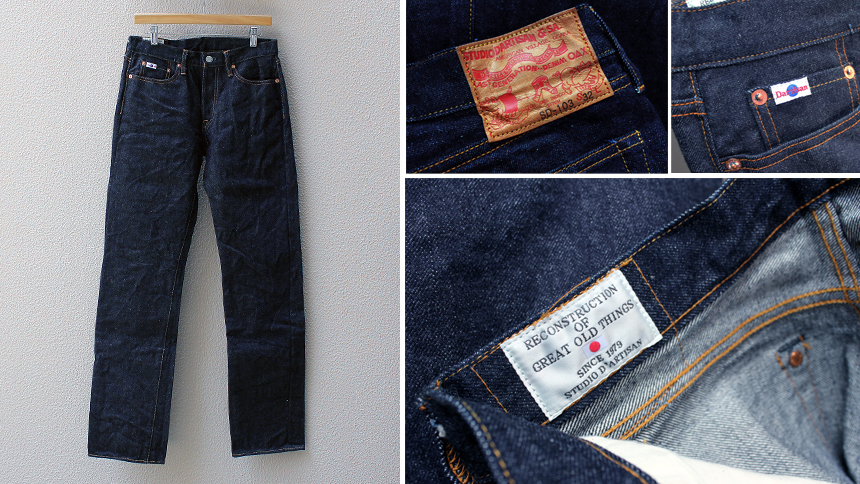 SD-103 has beautiful slim fit being made of 15oz high density selvedge denim. The denim was woven in their old loom in Okayama, which given the fabric slubby surface. It is not sanforized so that the pants get twisted and shrunk well like old time jeans.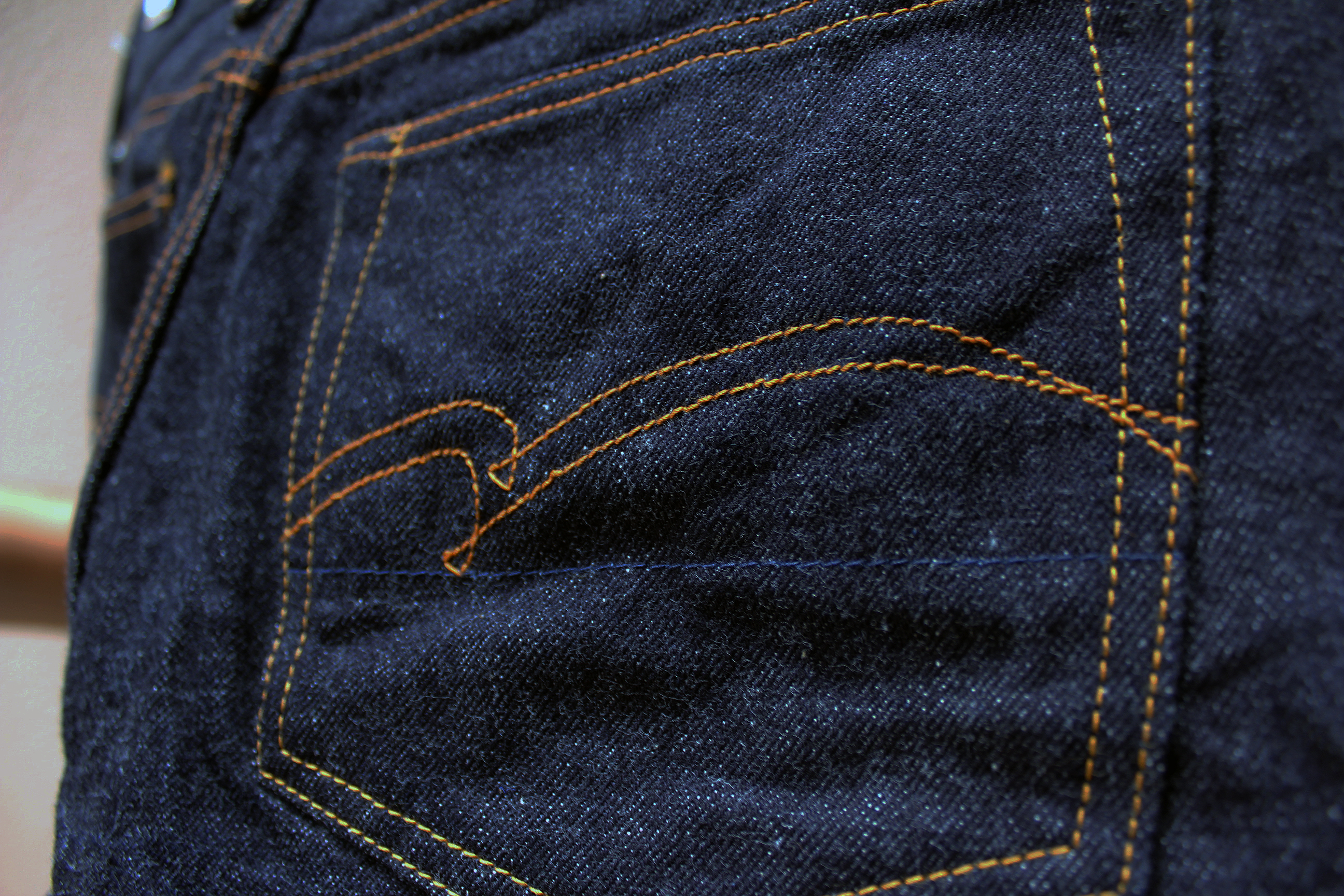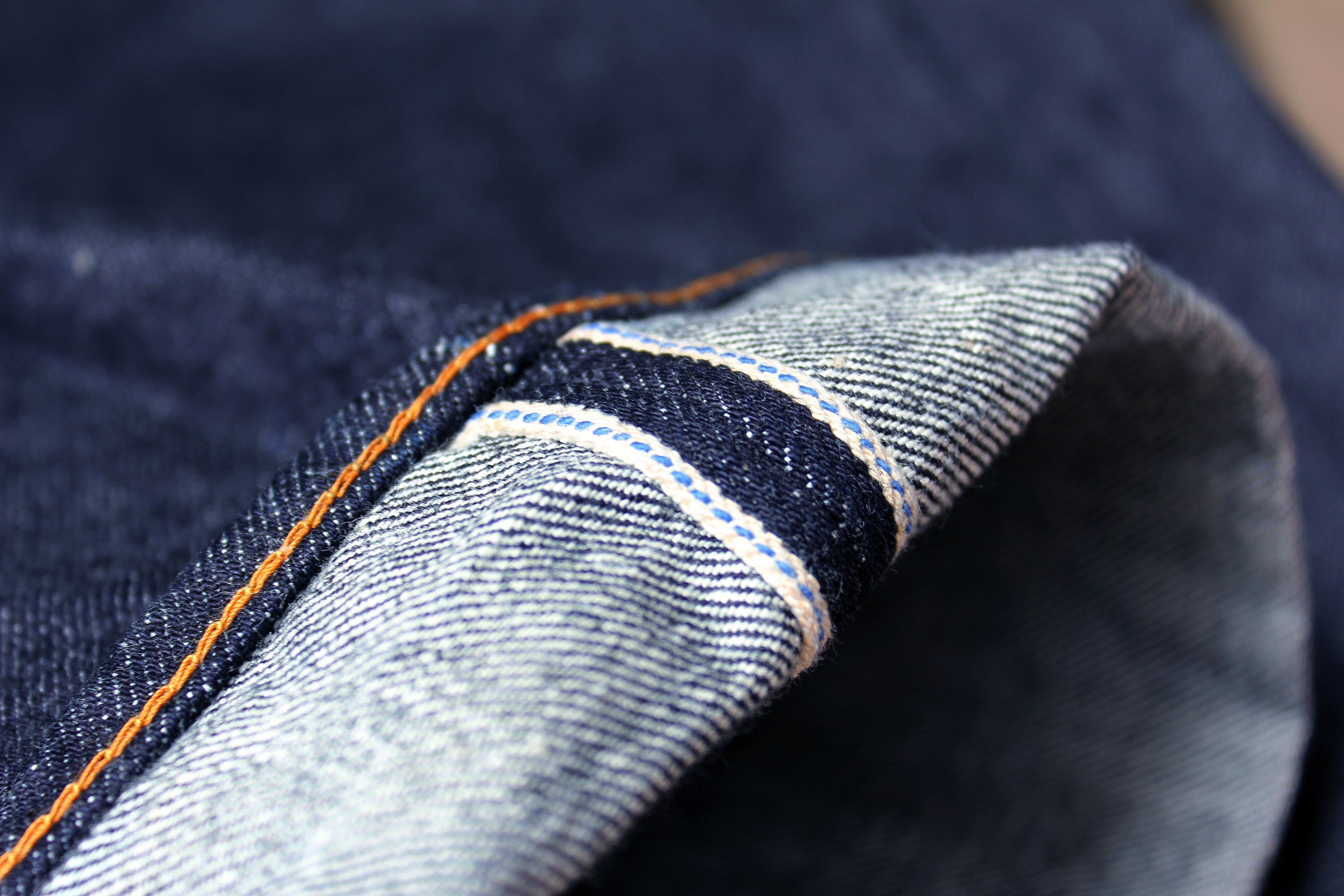 At the shop, you can see a great washing sample of the jeans that was worn everyday for 3 years.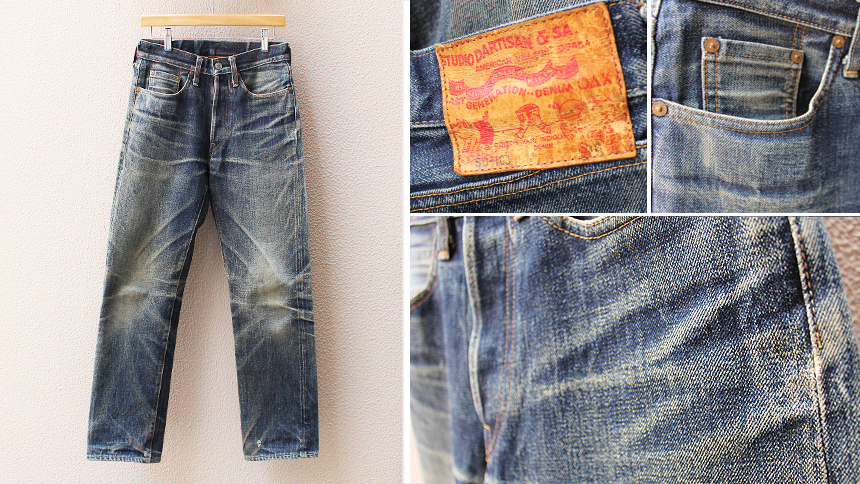 Great fades with twisted legs, the jeans truly look like a real vintage pair. M'ARIJUAN's staff Takeshi's got his SD-103 on with a chambray shirt also from STUDIO D'ARTISAN.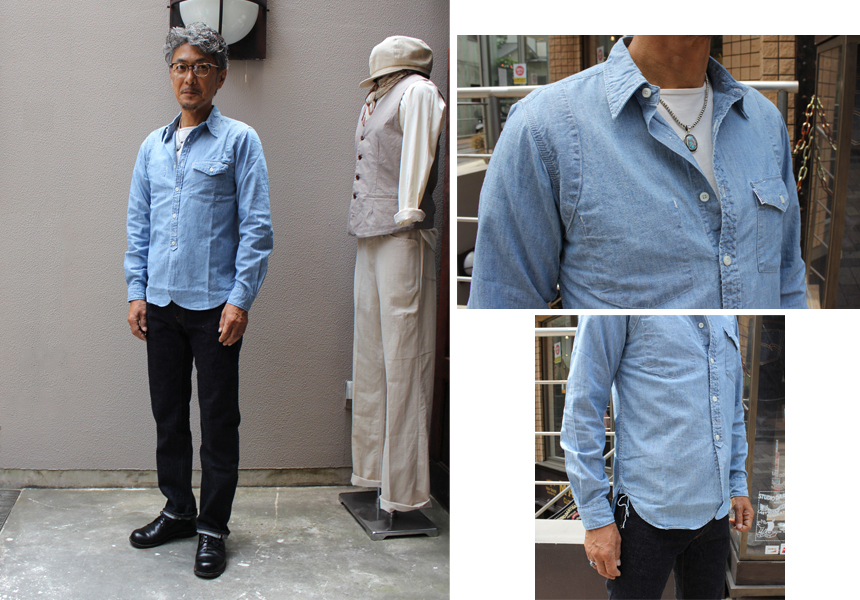 SD-103 can be found from brand's flagship store M'ARIJUAN or its online shop. You can buy them from Rakuten too.
Find more information about STUDIO D'ARTISAN on our BRAND DICTIONARY.
More photos from our Facebook page.
M'ARIJUAN
B1F, 6-13-1 Jingumae, Shibuya-ku, Tokyo, 150-0001