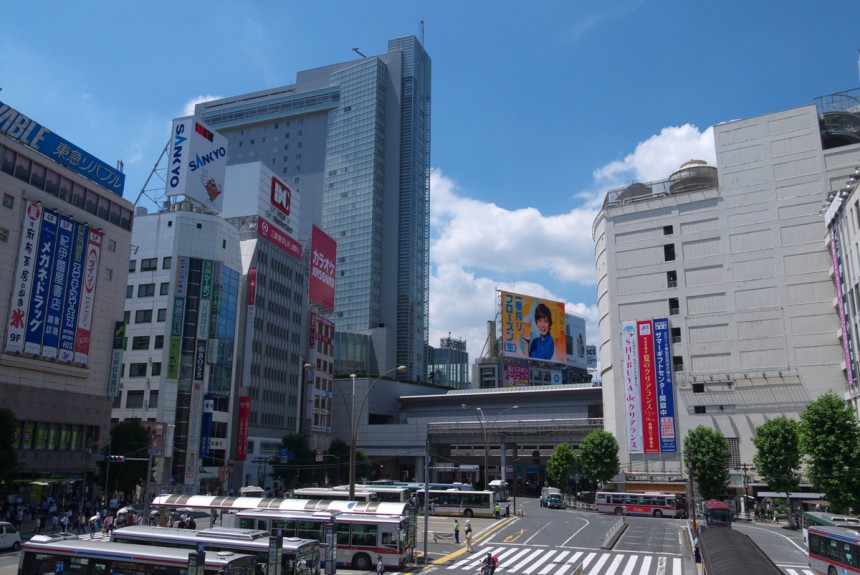 When it comes to shopping in Tokyo, you will be impressed with the density of clothing stores.
Especially, terminal stations like Shibuya, Shinjuku, Ikebukuro, and Tokyo, are connected to shopping buildings where lots of popular shops reside in. They are similar to North American shopping malls in many ways. Surprisingly, Shinjuku station connects 17 buildings! Each building has 50 to 150 stores including Mens, Ladies, restaurants and so on. In general, the ratio of Mens to Ladies is 2 to 8 or at most 3 to 7, but there are still numerous men's shops from brandname to select.
If you are a man wanting to shop efficiently, we recommend going to these types of malls. The malls house popular brands because the building managements want to attract customers and differentiate from the other malls. Famous select shops like BEAMS, UNITED ARROWS, and SHIPS are resided in many of them. You will be able to easily see clothing in vogue in the stores. Also, you don't need to worry about inclement weather because of the interconnectedness of the buildings. The most beneficial factor for foreigners is that many of them provide tax-free purchases. For example, LUMINE has a tax free counter with bilingual staff that will help you to apply for tax-exemption for things you bought there. You will get 8% discount (consumption tax) thanks to the system!
Every mall in Tokyo has a different vibe. Prices can sky rocket in some while others are quite affordable. We have sifted through hundreds of malls in Tokyo to bring you a selection of the top 5 shopping buildings you should go in Tokyo.
LUMINE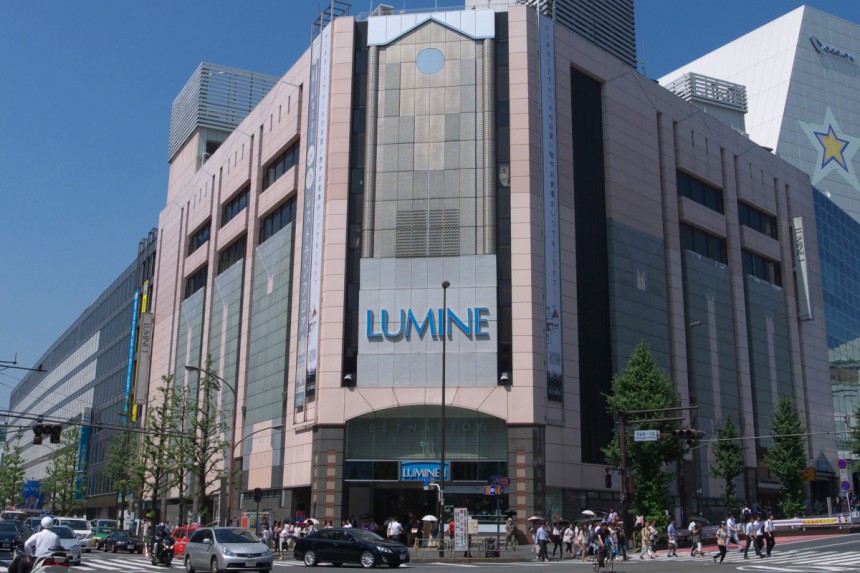 Managed by JR, LUMINE has the best reputation in Kanto region where Tokyo is. There are 14 locations in Tokyo. All of them have big names: BEAMS, UNITED ARROWS, SHIPS, TOMORROWLAND, URBAN RESEARCH, JOURNAL STANDARD and many more. LUMINE is considered as to be orthodox: not too fancy, cheap, eccentric, and conservative.
Tax free: ◯
Age: 20 to 35
Station: Shinjuku, Tachikawa, Machida
PARCO


PARCO is the one of the biggest chain. There are 19 locations nation-widely including 4 in Tokyo. They have a wide range of brands from famous to cheap to eccentric, such as STUDIOUS, CABANE de ZUCCa, eYe COMME des GARCONS JUNYA WATANABE MAN, and GU.
Tax free: ◯ (Shibuya and Ikebukuro)
Age: 15 to 25
Station: Shibuya, Ikebukuro, Kichijoji, Chofu, Hibarigaoka
NEWoMan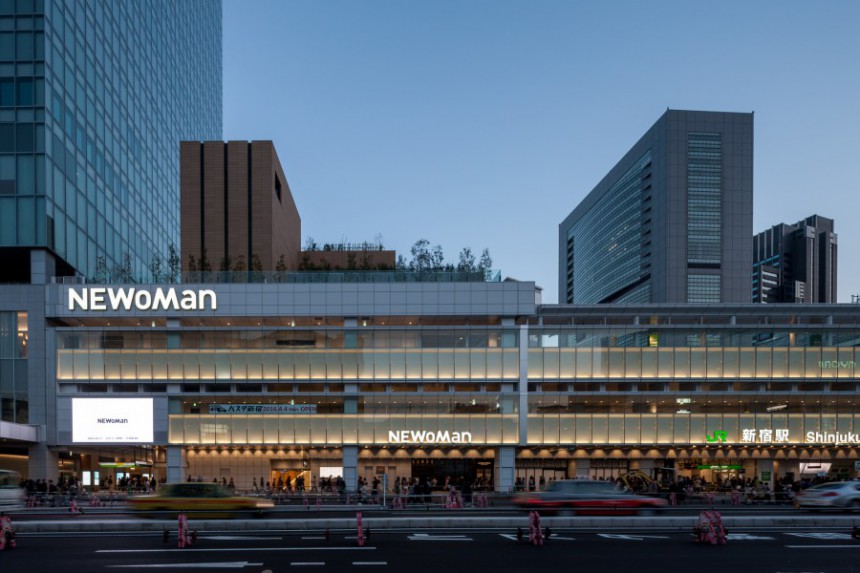 This building is under LUMINE and it is very new(opened in March, 2016.) Resided brands are absolutely trendy like MAISON KITSUNÉ, SHIPS BLUESTORE FAB, ESTNATION, TOMORROWLAND's SUPER TML MARKET, and STUDIOUS CITY. It is the up-to-date destination of fashionistas in Tokyo.
Tax free: ◯
Age: 25 to 40
Station: Shinjuku

Marunouchi Building & Shin-Marunouchi Building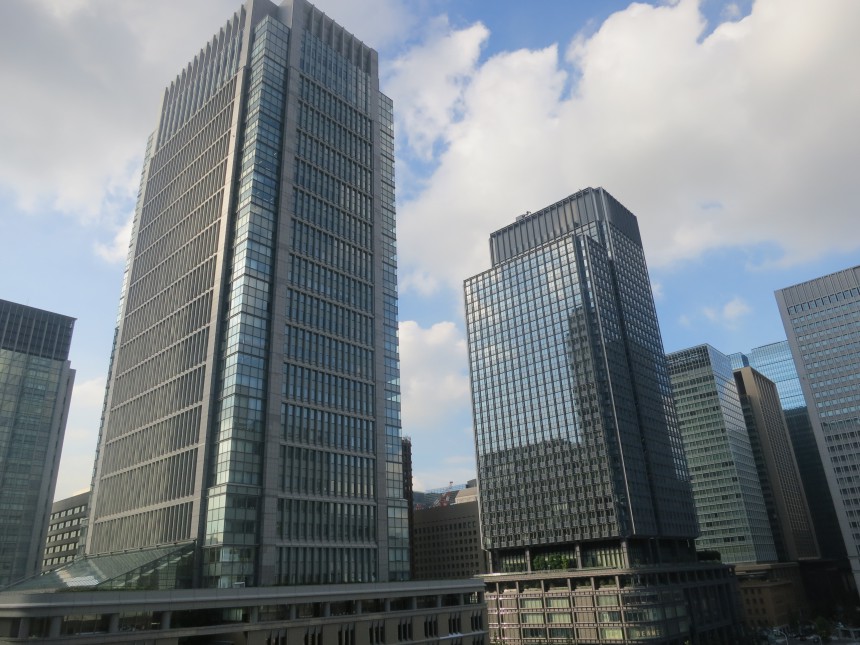 Iconic buildings in Maruniuchi where Tokyo station is. It always attracts businessmen working neighborhood with chic atmosphere. It has not only many business wear brands but casual labels as well. Kamakura Shirts, Bshop, and famous select shops are housed. These building were erected by Mitsubishi Group.
Tax free: ◯ (Depends on shops)
Age: 25 to 50
Station: Tokyo
Shibuya Hikarie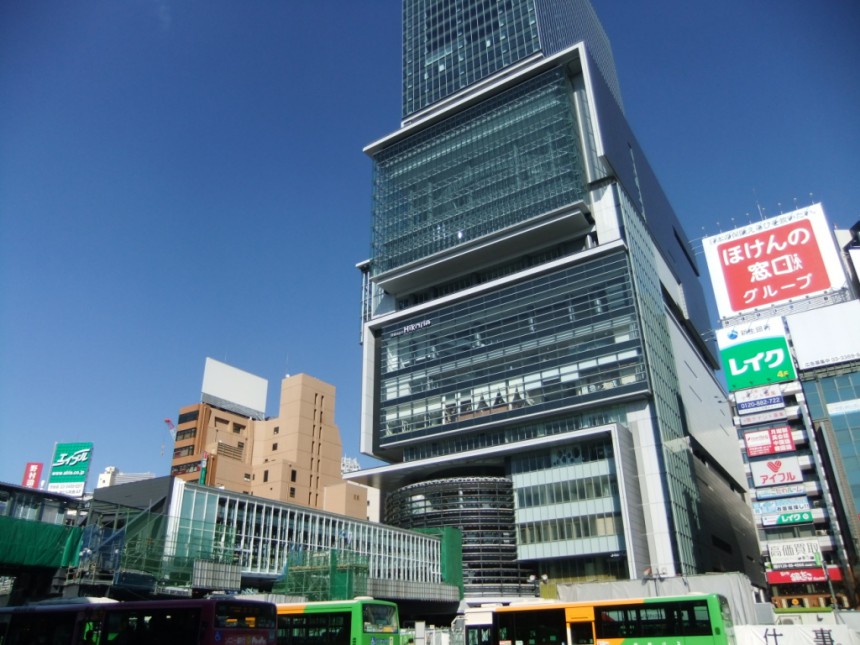 Owned by Tokyu Corporation, a major private railway operator, Hikarie is relatively new. It has CA4LA, BEAMS, UNITED AEEOWS, URBAN RESEARCH and so on. They have many popular restaurants and a movie theatre. Its event hall is famous for fashion and club events such as the Tokyo Collection.
Tax free: ◯
Age: 20 to 35
Station: Shibuya