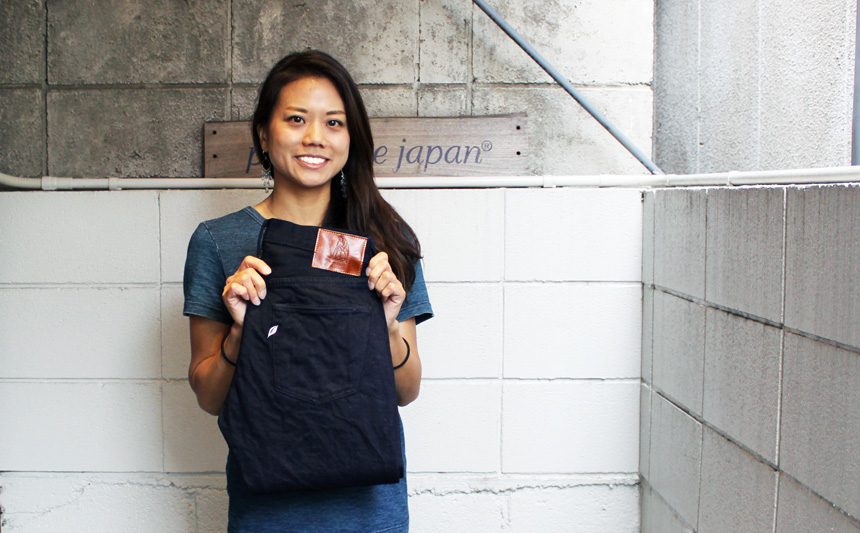 Following our article "AI-001 from pure blue japan @pure blue japan Harajuku", we now introduce another pair of jeans that the brand offers. Pure blue japan from Okayama has a beautiful shop located in the outskirts of Harajuku.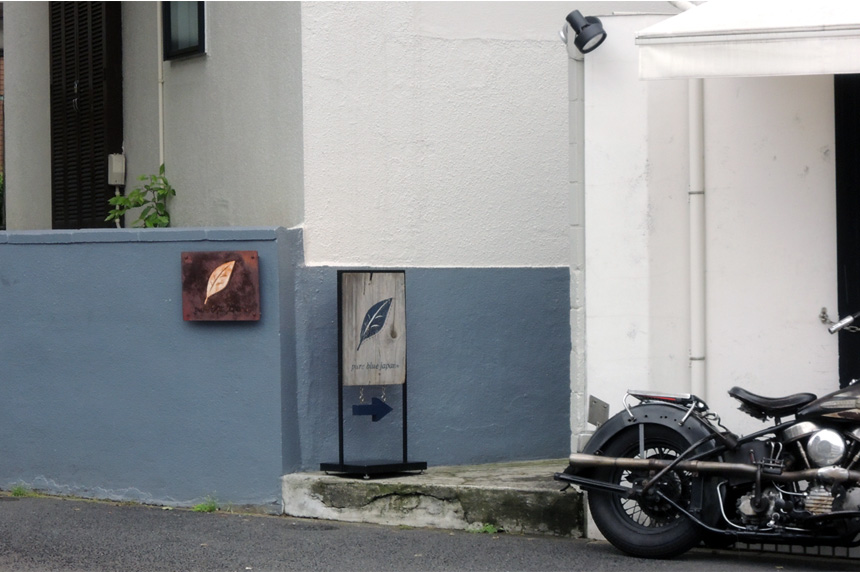 The brand's popularity has been spreading out overseas very quickly, such as to the states and Thailand. It has recently participated in Selvedge Run, a denim trade show in Berlin, and made it known in the world denim scene. Its member of staff Minako who has an amazing knowledge about denim gave us introduction to pure blue japan's another interesting product called TAPERED SLIM / XX-012.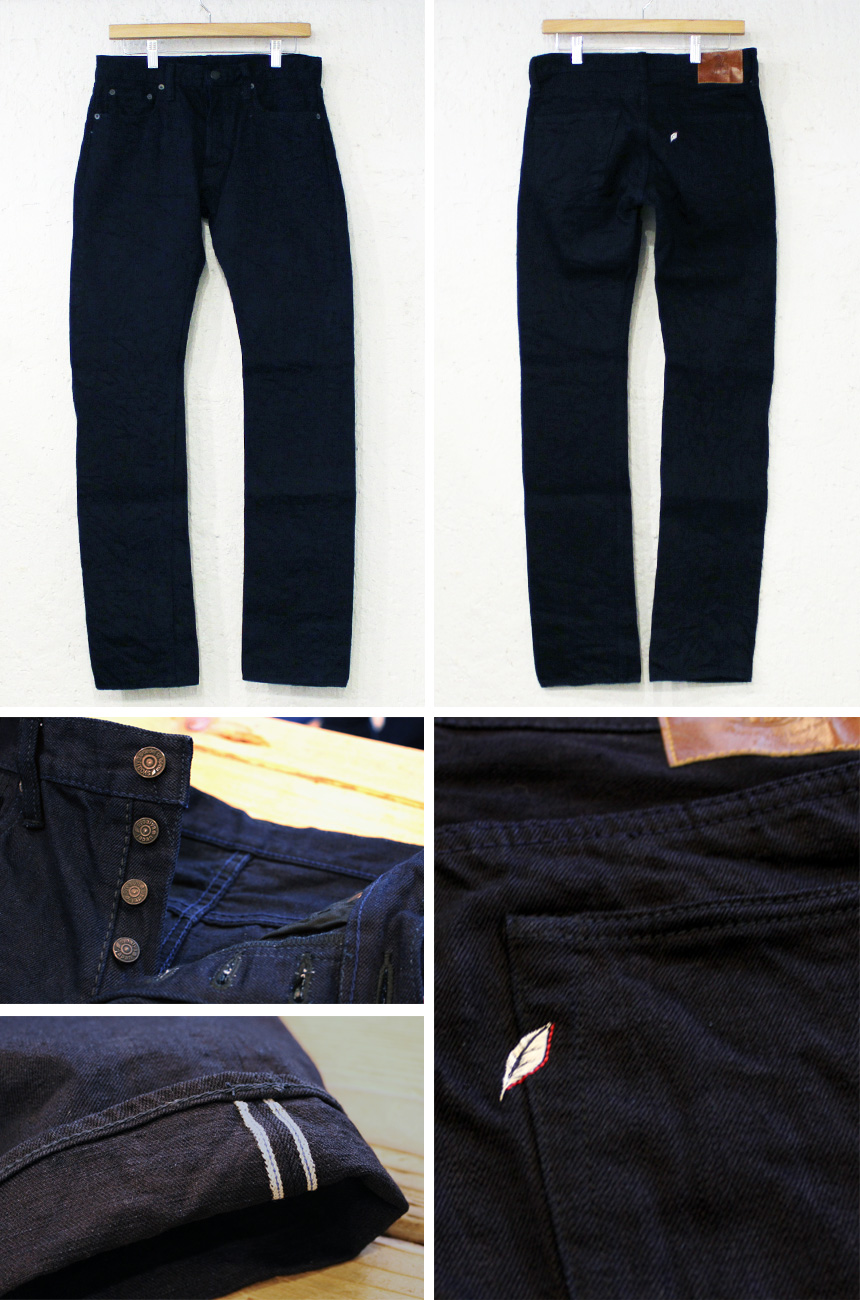 Pure blue japan has three silhouettes of core jeans; Regulars Straight, Slim Straight and Tapered Slim. In this article, we feature most fitted Tapered Slim XX-012. The model is made of 14oz denim fabric named DEEP INDIGO. Pure blue japan's fabric development by the designer Kenichi Iwaya with a excellent background as a fabric maker is the key of this brand. The both yarn used for vertical warp and horizontal weft of DEEP INDIGO denim are rope-dyed with indigo, while speaking of general indigo denim, only the warp is dyed and the white yarn is used for the weft. This produces its very deep indigo color.
What we like about the shop the most is that they have worn samples so that customers can know how the jeans they want fade. It is much more appreciated for unusual denim like DEEP INDIGO denim. Minako showed us one-year-old worn sample of XX-012.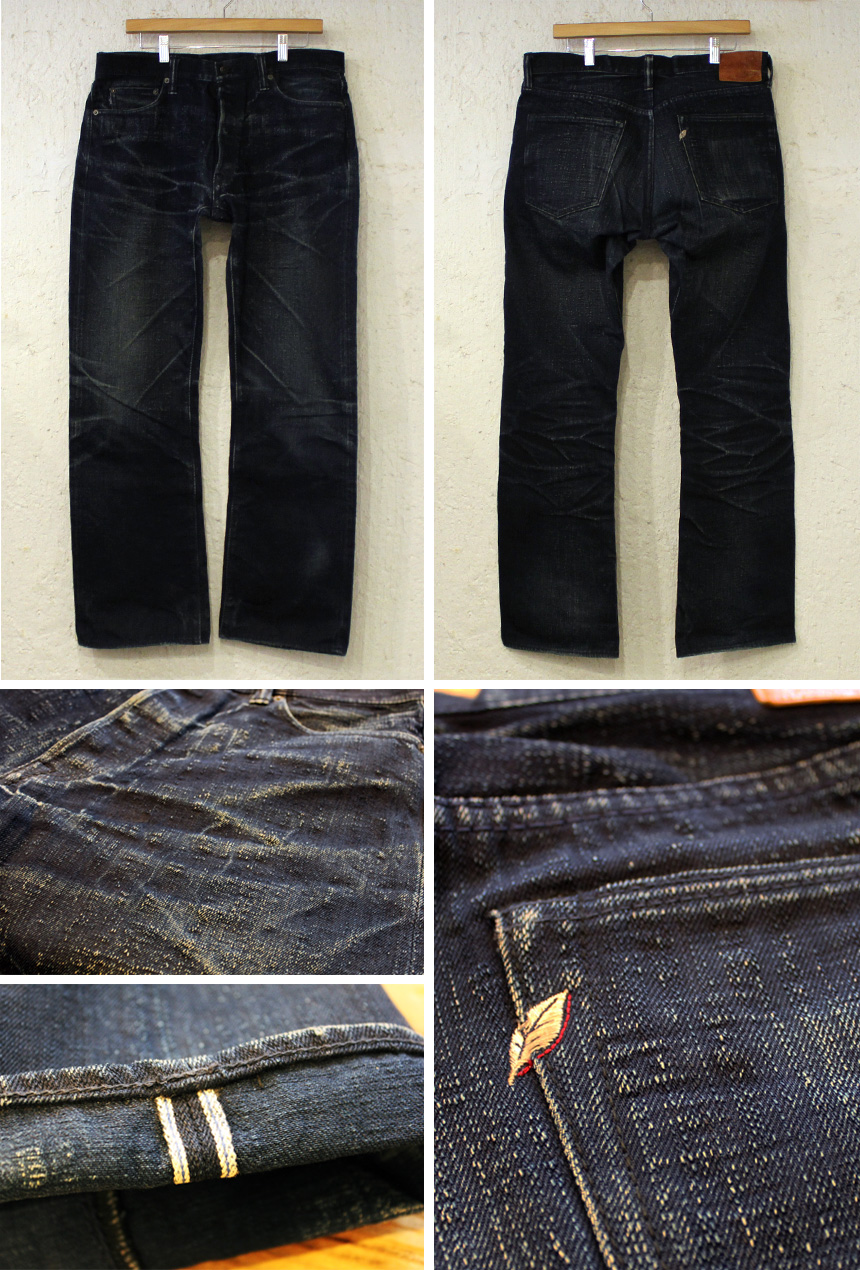 Unlike normal jeans, the fabric fades differently because even the warp fades to white, the weft's indigo color remains. They will sure be a new addition to your closet. pure blue japan's XX-012 can be found and you can get more detailed information from Minako at pure blue japan Harajuku store.
Find more information about pure blue japan on our BRAND DICTIONARY.
Find more photos from our facebook page.
pure blue japan Harajuku
3-31-20 Jingūmae Shibuya-ku, Tokyo 150-0001