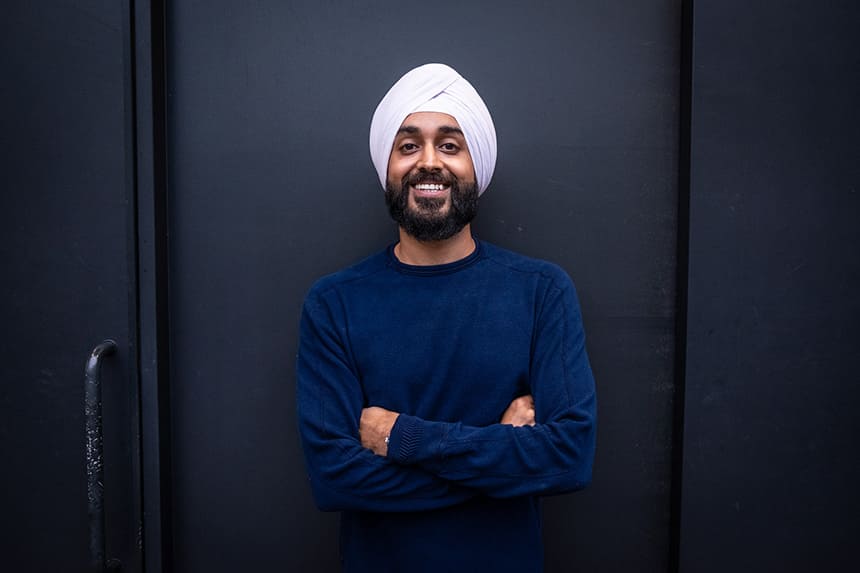 FULLCOUNT, pure blue japan, MOMOTARO…. There are so many Okayama denim brands that we love. However, it is hard to find a store to have a large enough range of products from them if you live outside of Japan. For those who don't know where to go for jeans shopping, we highly recommend Okayama Denim (okayamadenim.com) to visit. Okayama Denim is a tokyo-based online boutique retailing most of the Okayama denim brands we desire. Their selection is amazing but what makes Okayama Denim more special is their collaboration projects of which they have released 50+ since their launch in 2012. Today, their collaborations go far beyond changing small details of the jeans; they even create original denim fabrics with makers. The founder of Okayama Denim, Mehervan Sethi, recently took the time to sit down with us to discuss topics around his career and business's success.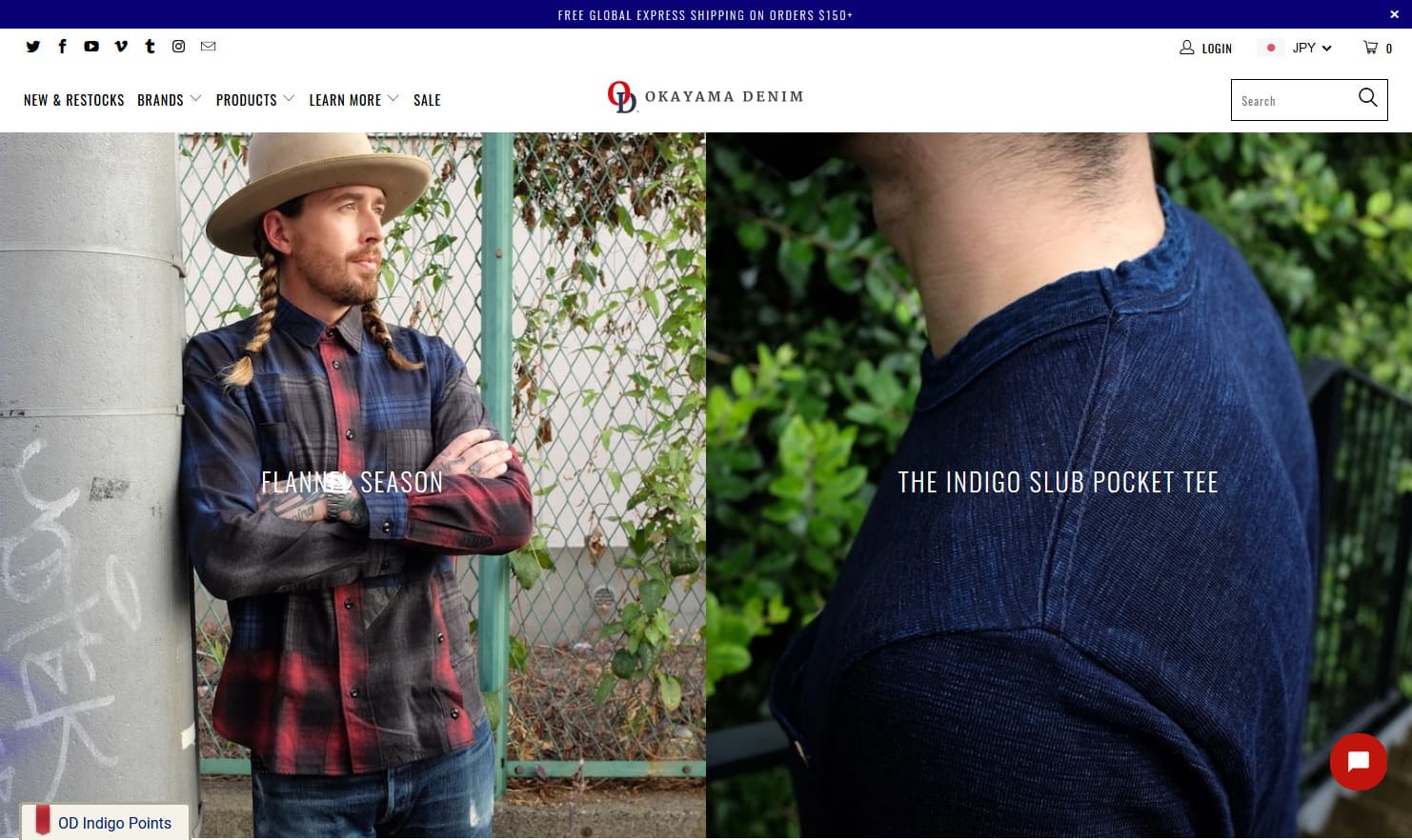 – Tell us about yourself and how you started Okayama Denim.
I am Mehervan Seth, the founder of Okayama Denim. I am from Kobe and went to university in the U.S. I came back to Japan 2009 and started working in a trading company. When the Tohoku earthquake happened in March 2011, I couldn't go myself and wanted to do something for the victims. We created denim bracelets using raised belt loops of premium Japanese jeans as a charity project. We sold them around the world through our website called Okayama Denim Project. We donated all the profit we made from it to the Japanese Red Cross. In this project I met brand owners and factories and they suggested to me "You understand the international market and speak English, what about taking Kojima street and putting that online". I took the idea and Okayama Denim (okayamadenim.com) went online 1st January 2012.
– Why was the charity project denim bracelet?
Denim is easy to understand because jeans are in everyone's wardrobe. It is the baseline of fashion and they know what it is. And to me, denim, blue and Japan, the identities are very close. Making it in bracelets and selling abroad is very straight forward. Also, normally if you buy a pair of jeans, it costs $200 – $300 but this bracelet cost only $15. You can experience Japanese denim in a small way but one day you can experience it in a bigger way by wearing jeans from Okayama denim brands. In addition, no one had ever done it before at that point. Still now, everything we do is something no one has done. We always bring something new. That's our value.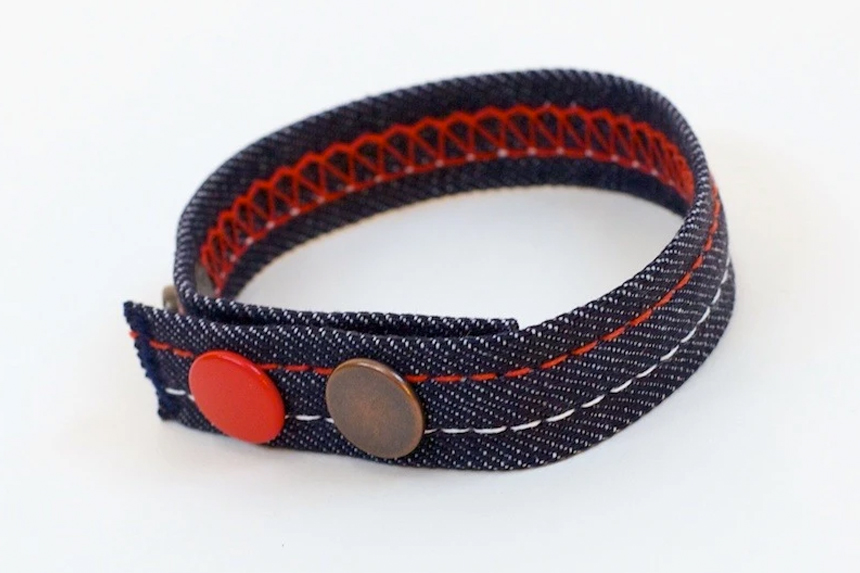 Photo from okayamadenim.com
– How did you get into denim?
When I was a school kid in Kobe, I always went around the city centre with my friends looking round cool stores and slowly started to wonder why these jeans they carried were expensive. Then I started asking questions to the store guys. That's how I got into denim. Then I bought my first pair of raw selvedge jeans from Sugar Cane when I was 14 years old. But I would say the biggest thing that made me really get into it was being away from Japan. When I was 18 years old, I went to Boston to go to university. As soon as I left Japan, there were so many things about Japan that I really missed. Fashion was the one of them, particularly denim. I could not get Japanese denim in the U.S. as they were really expensive.
-Tell us about clients of Okayama Denim.
We have clients all over the world. We shipped 74 countries in 2019. Our biggest market is the U.S. We don't have much business in Japan. This business is not structured to attract local people. The only times we have orders from them are when our collaborations are released because they cannot find them anywhere else.
– Why do you only focus on the international market?
I love Japan. I love Japanese craft culture including denim. Denim is just a part of it. When I have free time, I go to different parts of Japan to explore local things that make the place special. There is so much that this country offers. That's why I think it is very important to share this culture and my passion with the rest of the world. In addition, in 2012 when I started my website, not many Japanese stores were selling abroad.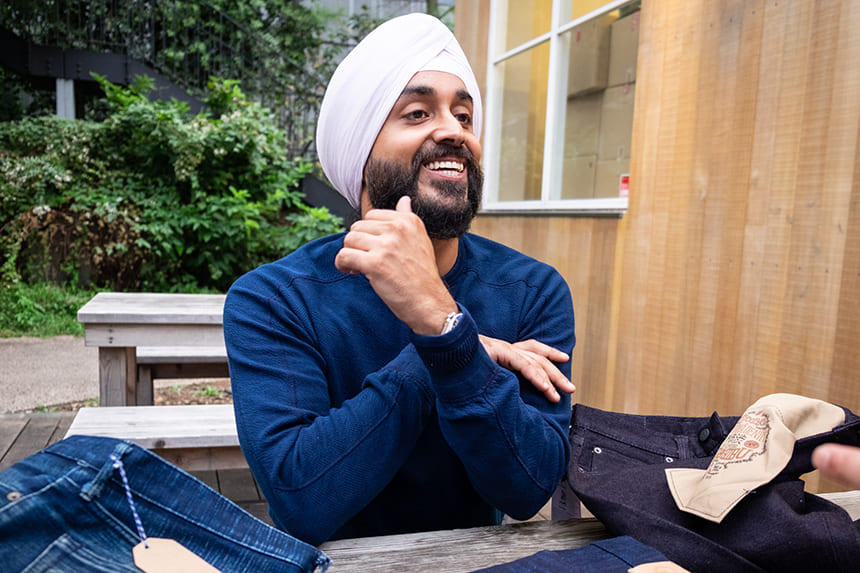 – How do you do buying for your clients?
I buy whatever I like but the big thing of the buying is understanding the sizing and what the international market is looking for. Our clients prefer slimmer/tapered fits to straight ones. It's not so hard to understand what's coming next if you live in Tokyo because the fashion market here is always 12 – 18 months ahead of the rest of the world. You already have enough information for buying if you are selling to the world. Sitting in Harajuku and watching people gives me a lot of inspiration.
– Tell us about your 1st collaboration.
The 1st collaboration was 2015 with MOMOTARO. I got the feeling that making jeans in this fabric in that style would sell. I understand the needs of my clients quite well. I sew a gap between existing collections of the brands and realized that this is how I fill the gap. That's how our collaboration started. We have done over 50 collaboration projects. This year alone, we are dropping 12 or so. To be honest with you, all 5 pocket jeans are created based on LEVI'S jeans. You can only change a little bit. That's why you need to think about it a lot, otherwise you cannot come up with new ideas.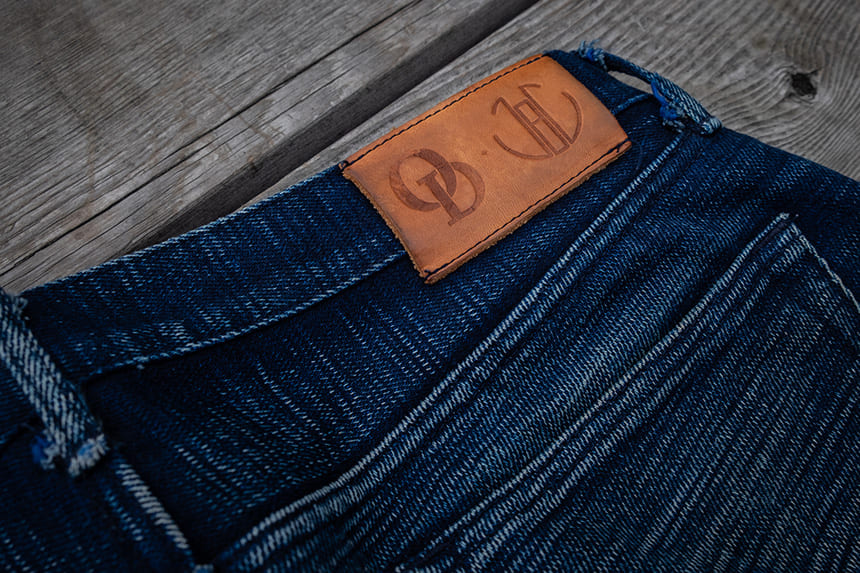 – What is next collaboration of jeans
The next one is with Studio D'Artisan. I cannot say much about it otherwise it's not fun.
– I love the Okayama Denim x Studio D'Artisan Matcha jeans you are wearing.
The warp is indigo and the weft is dyed in Matcha tea. This 15oz denim is woven in Toyoda G3 power looms from the 60s. It is the 1st power loom in Japan that gives a lot of slubby texture to the denim. The fit is our original tapered fit that our clients love. However, I don't think Japanese companies would ever do things like Matcha denim because it's a bit tacky from Japanese point of view. But I'm just doing what I love so it doesn't matter.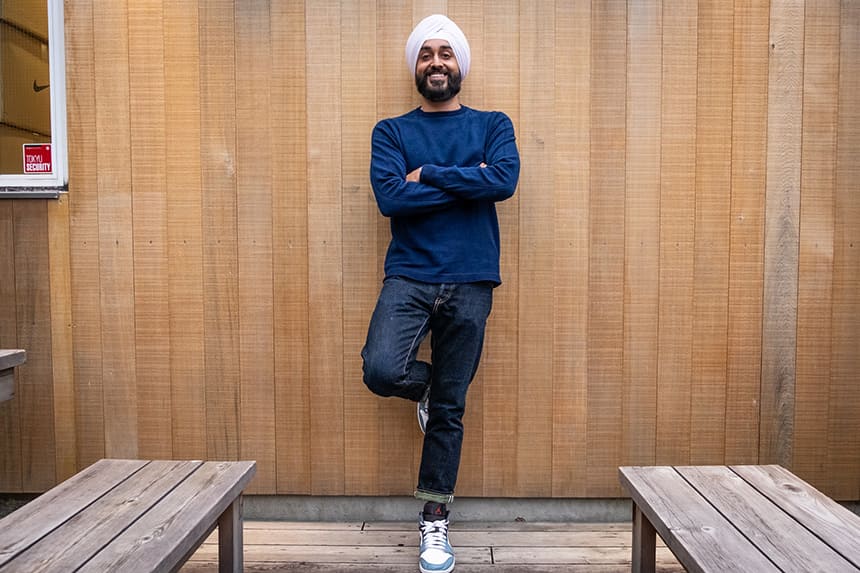 – What is your goal?
Continue having fun. To do so we need to continue adding value to the market. We have a big responsibility because we have a lot of clients on the globe. The only way to continue adding value is to continue coming up with new great ideas that no-one has seen before.
– How do you continue coming up with new ideas?
I get inspiration from architecture. I'm a big fan of Japanese architects like Kengo Kuma and Tadao Ando. From an architecture we get space. From space we get emotion. From emotion, we get energy. That's why architecture is the most inspiring thing to me.
– Do you plan to have an offline store?
I don't because we are E-commerce professionals. As you can see a QR code on our swing tag, our DNA is online. Everyone perceives Okayama Denim as okayamdenim.com. I think that one company cannot do everything so we only focus on what we are good at.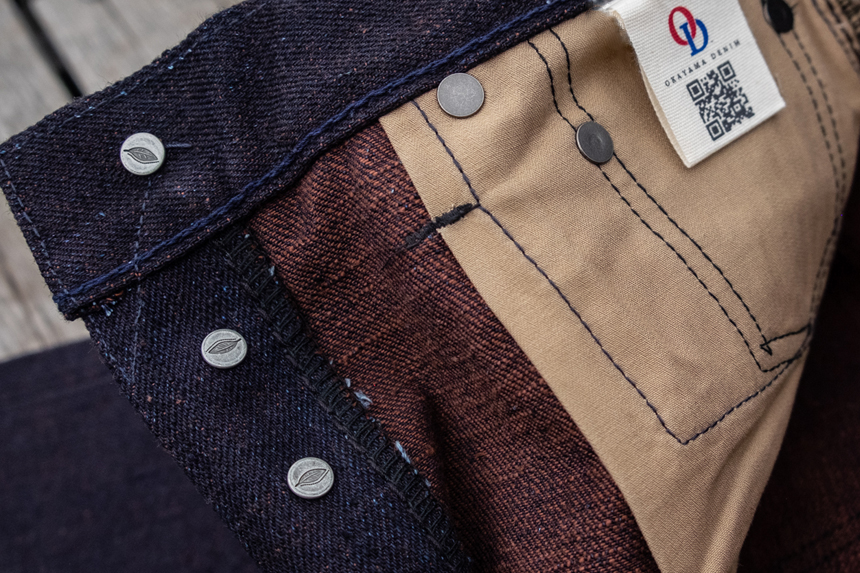 – What are your favorite jeans in your whole life?
My first pair of Sugar Cane. But my mum threw them away when I left Japan for university. It was heartbreaking and I still miss them.
– What's your favorite brand?
I love all the brands we carry. Apart from them, personally, I have been loving KAPITAL. Its designer Kazuhiro Hirata is one of the most inspiring designers in Japan. I respect that he is always doing something original and new. This is very important, you have to believe in yourself. When we talk about originality, development, going to the next level, everyone has to follow their own path.
In the meeting, Mehervan showed us an amazing collection of Okayama Denim collaborations.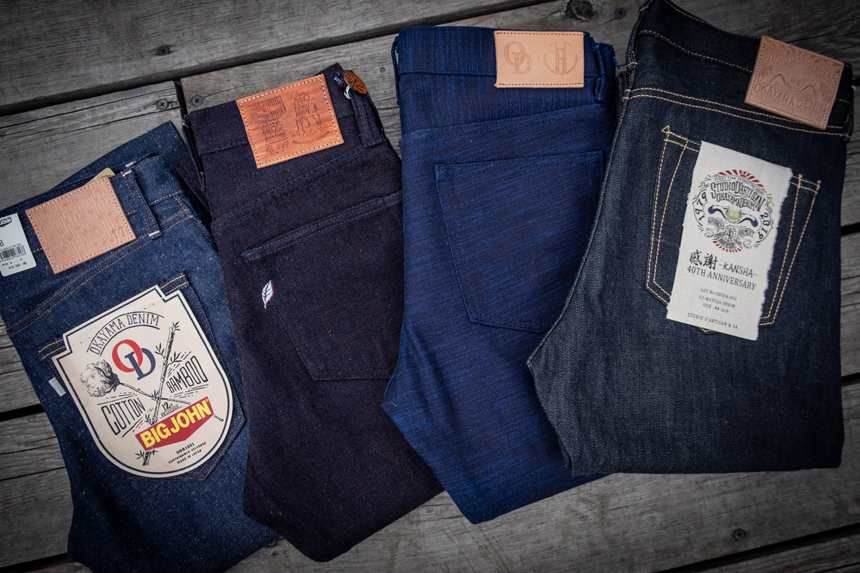 Okayama Denim x Japan Blue
001 18OZ. "SAPPHIRE SLUB" SELVEDGE JEANS (HIGH TAPERED)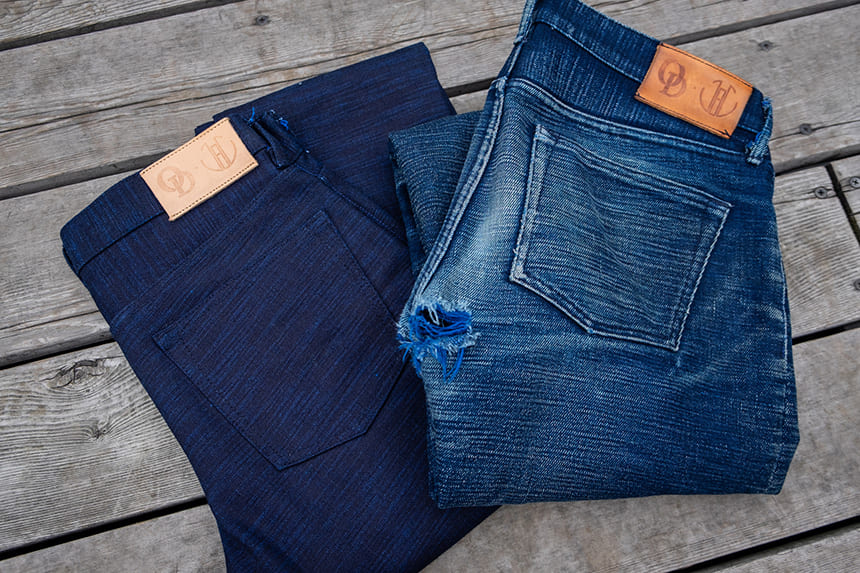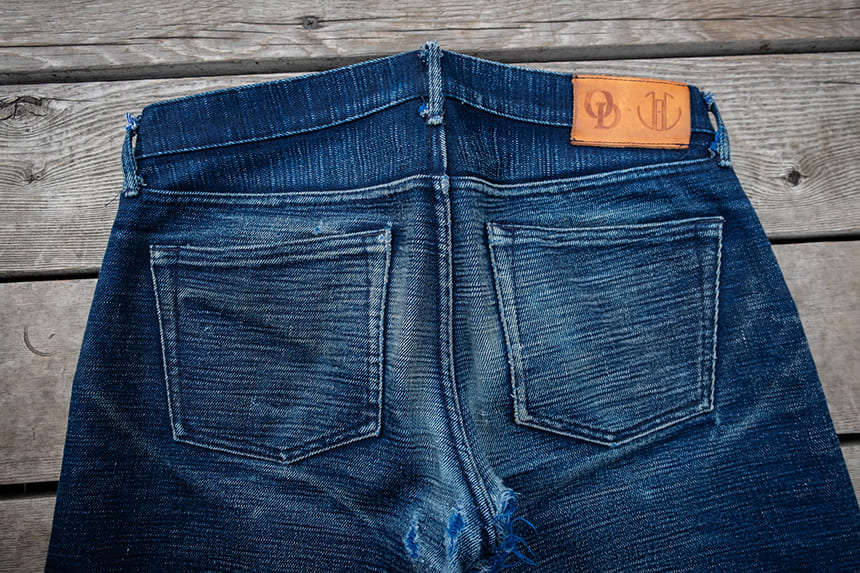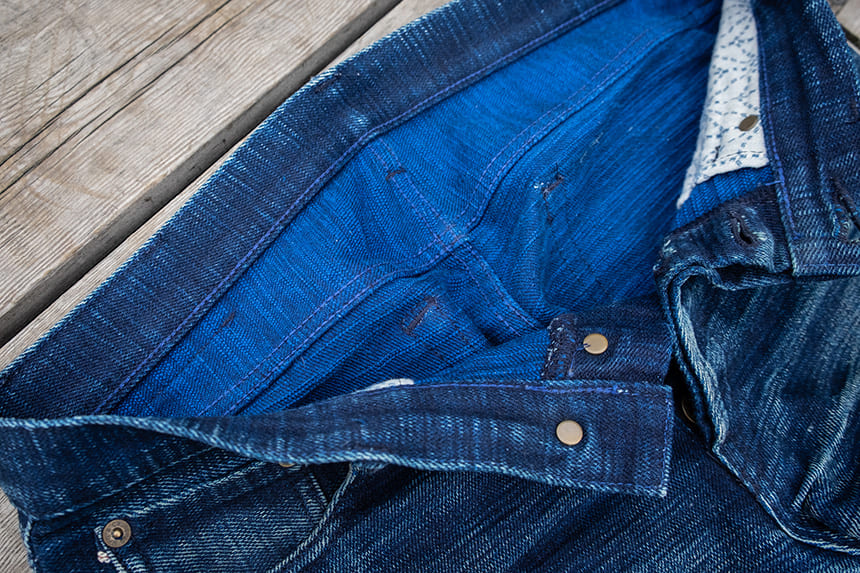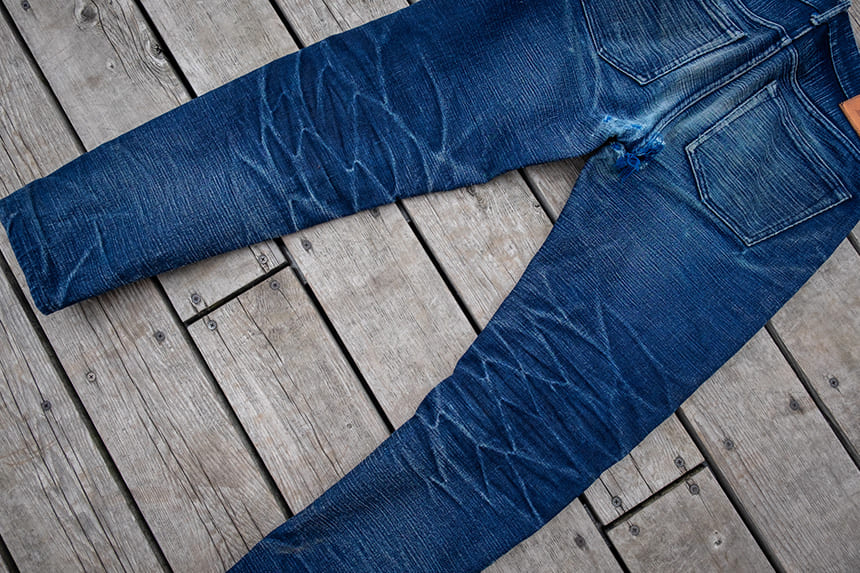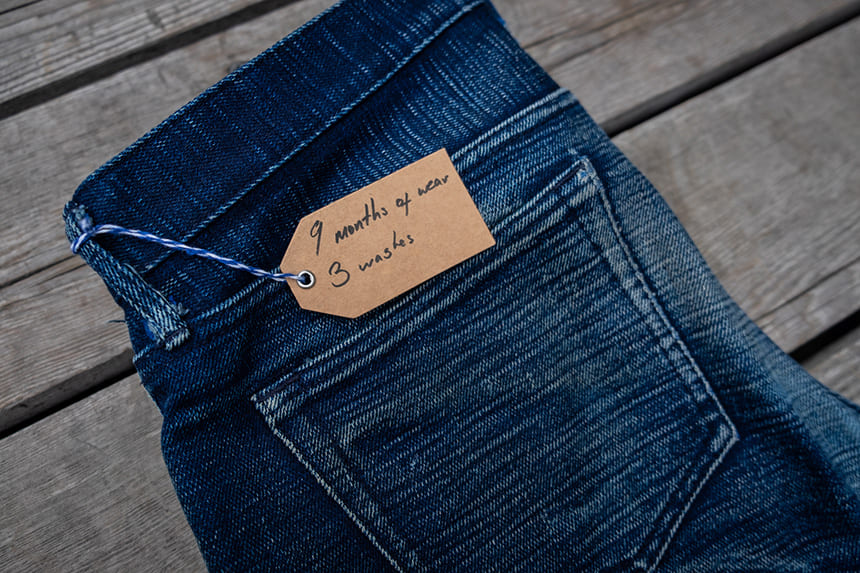 Okayama Denim x pure blue japan
18OZ. "KAKISHIBU" SELVEDGE JEANS (SLIM TAPERED)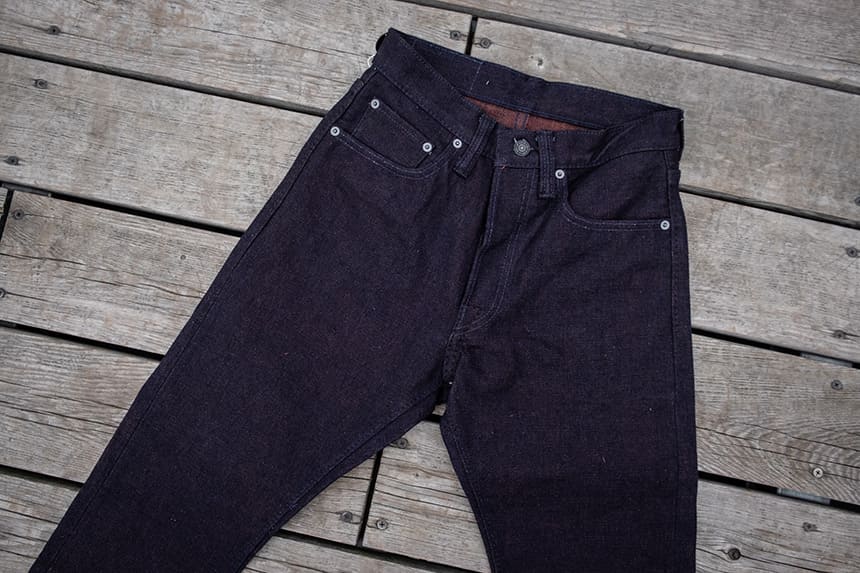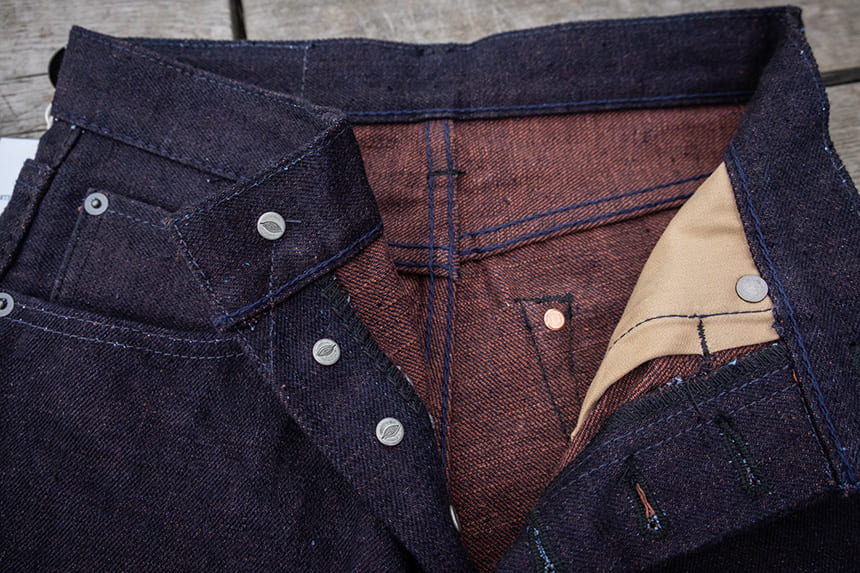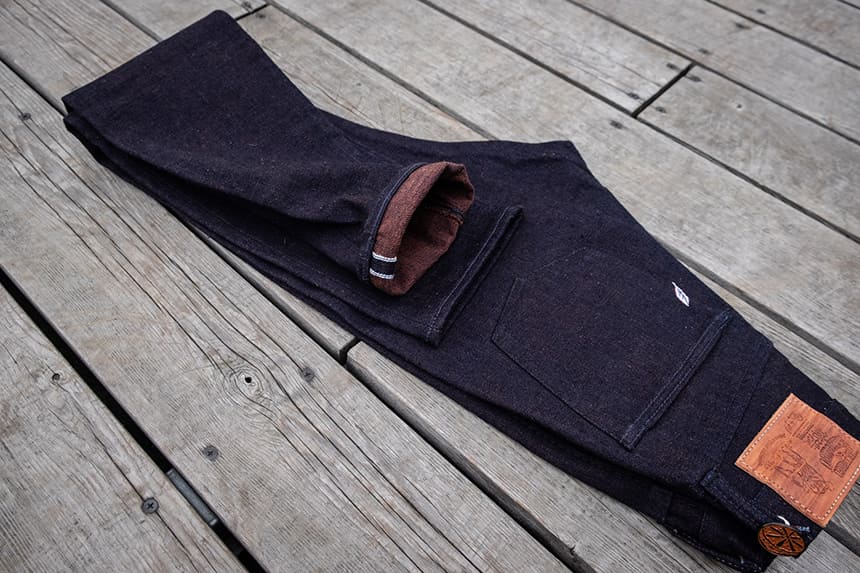 Okayama Denim x BIG JOHN
12OZ. "BAMBOO" JEANS (NEW TAPERED)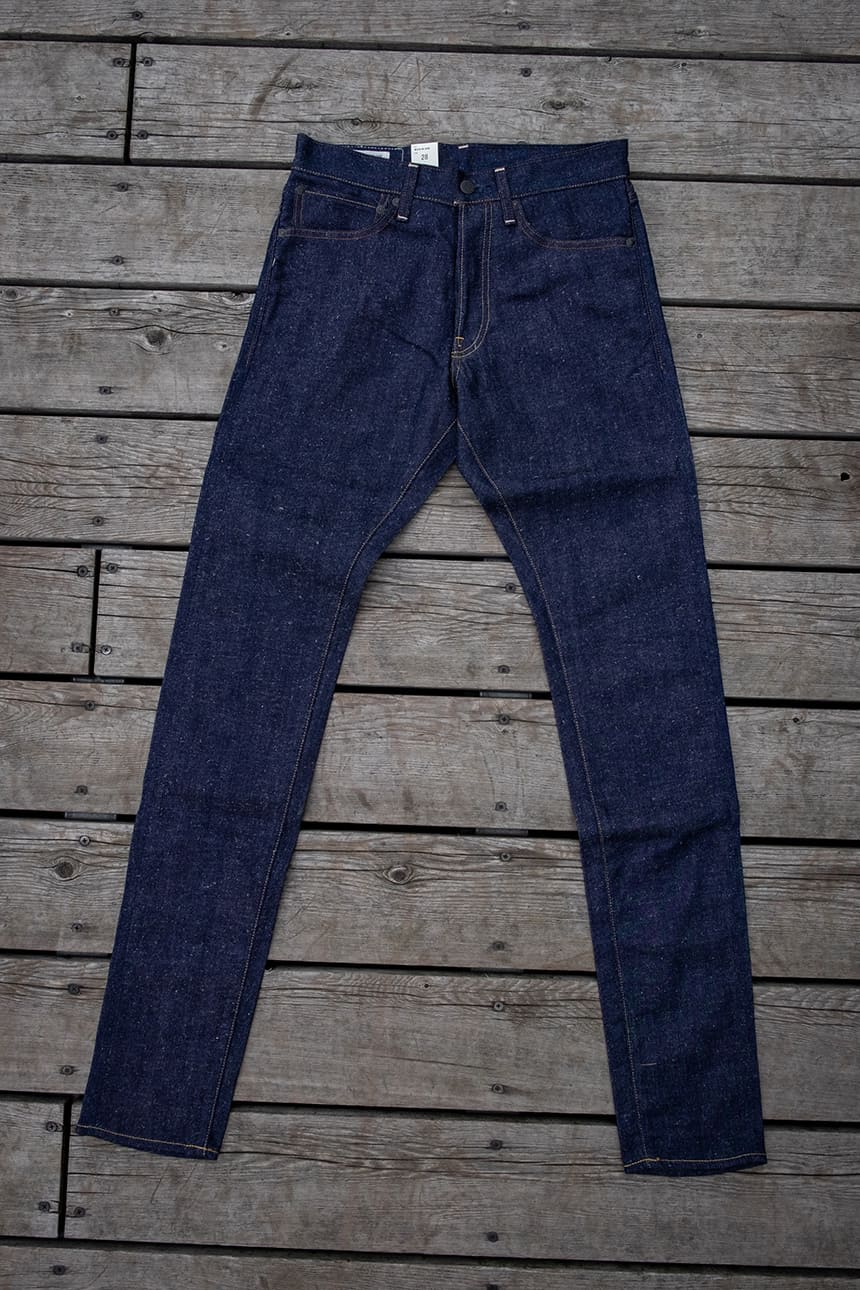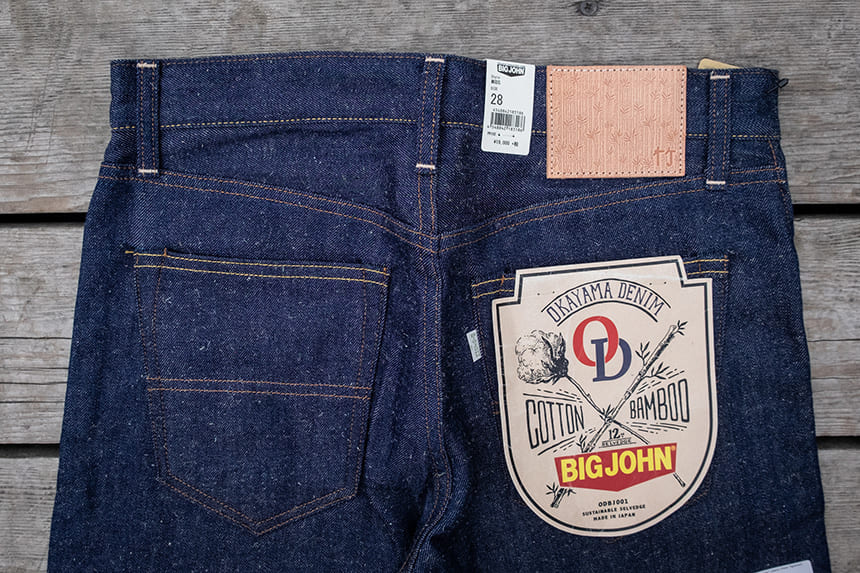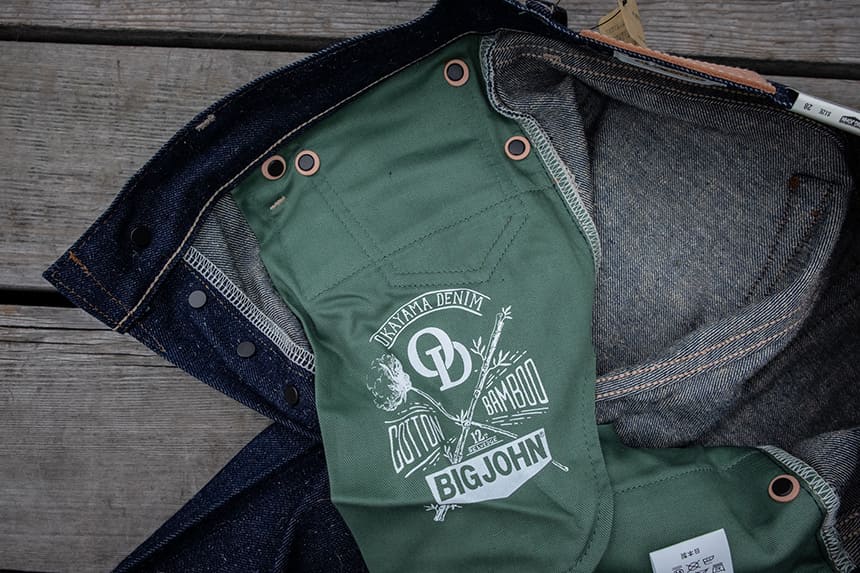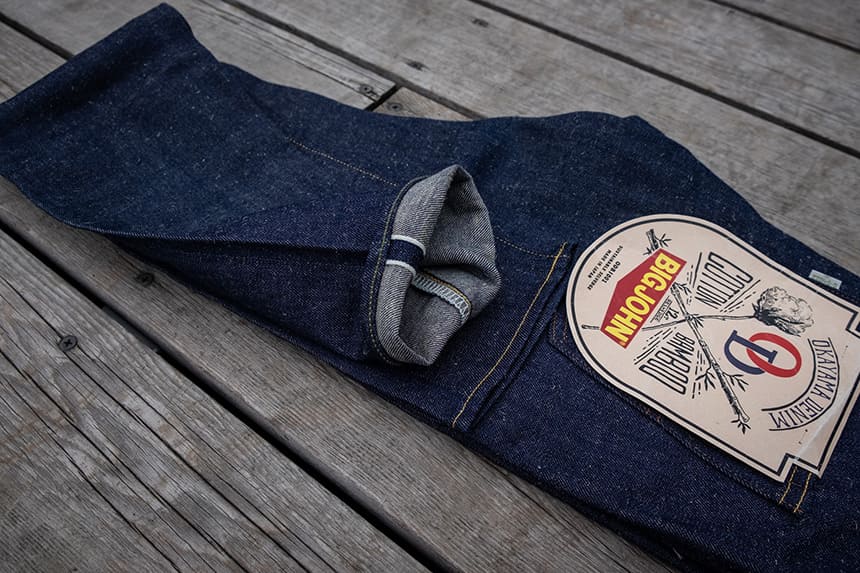 Okayama Denim x STUDIO D'ARTISAN
"MATCHA" SELVEDGE JEANS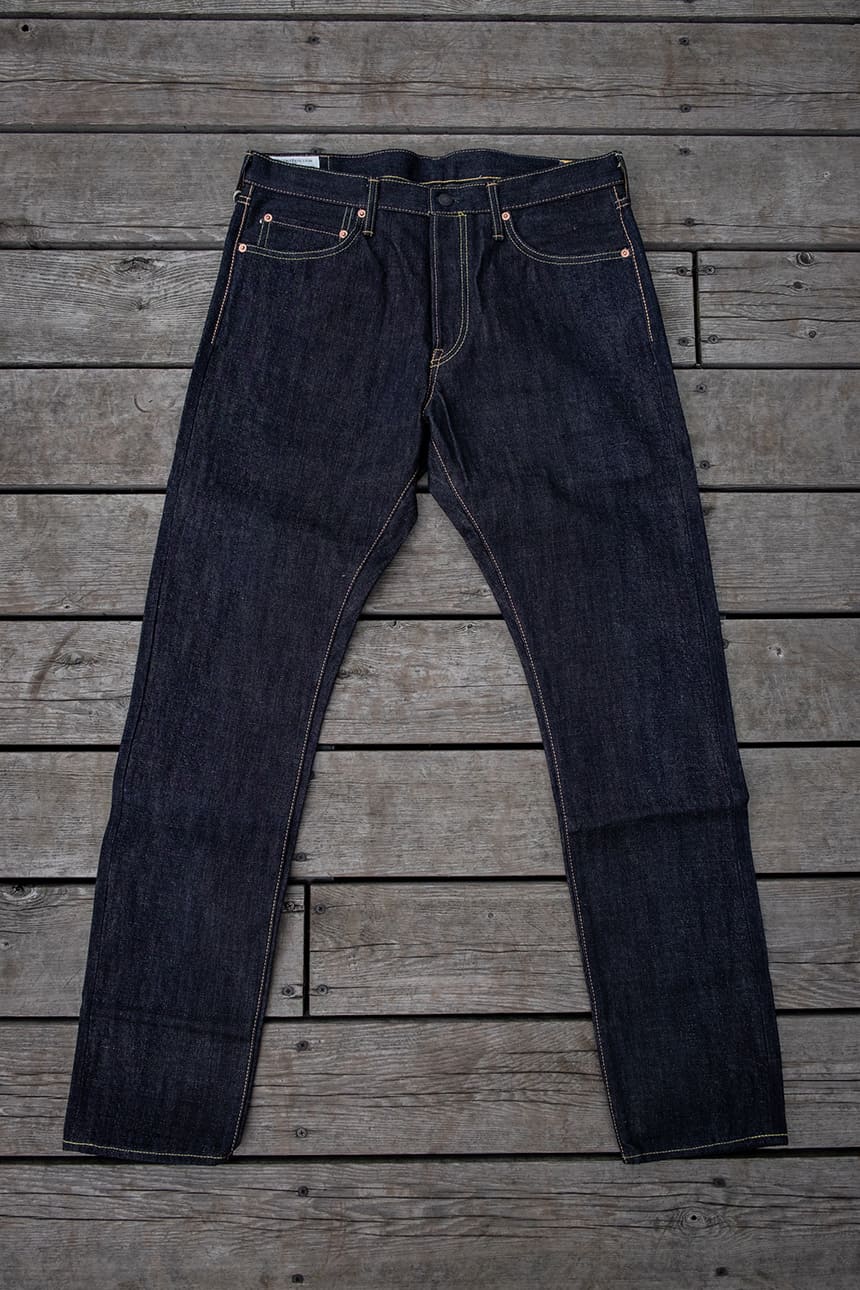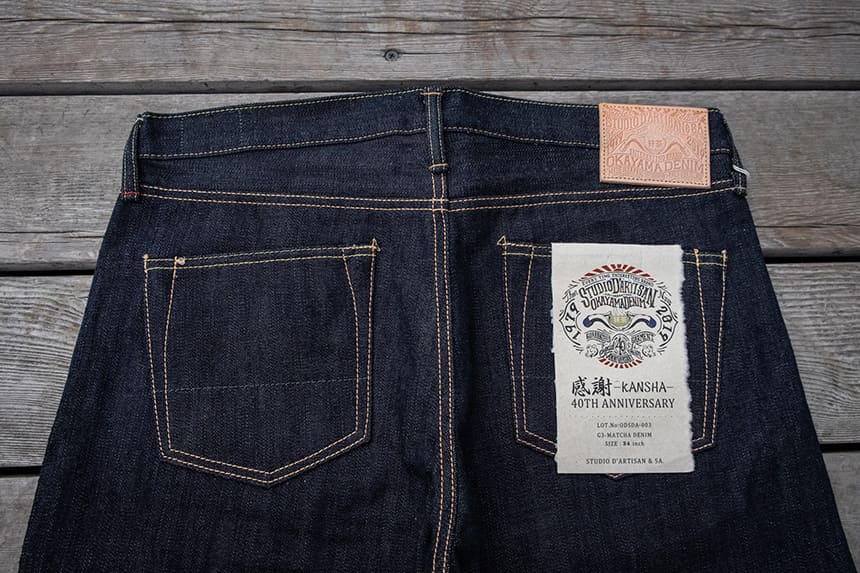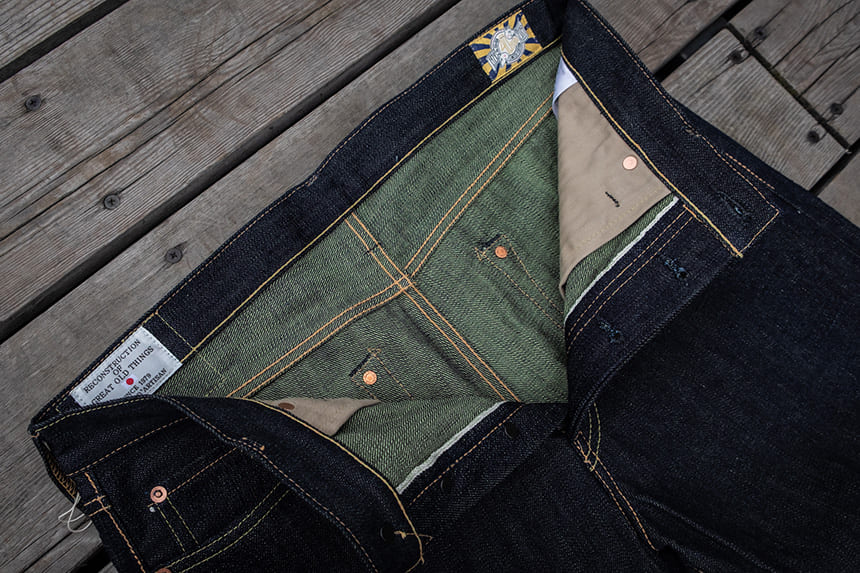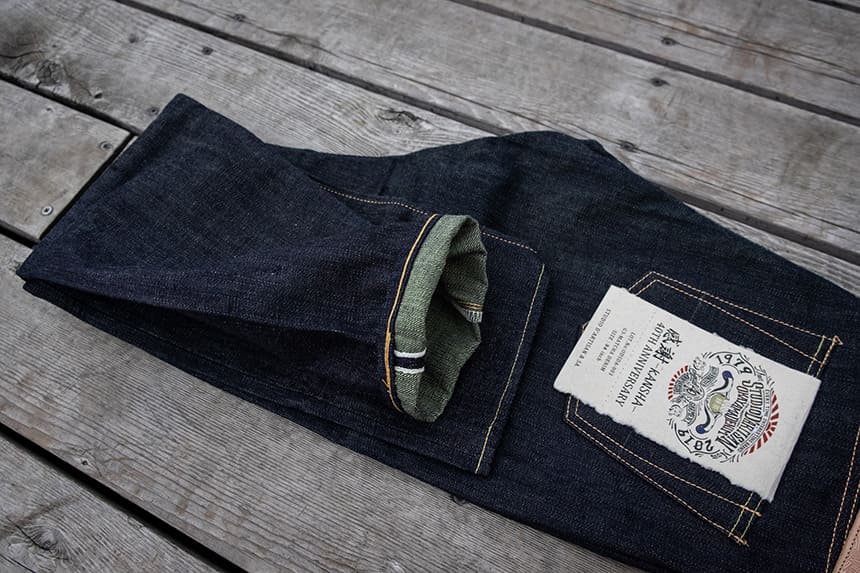 Go visit Okayama Denim (okayamadenim.com) to see the world of Japanese selvedge jeans.