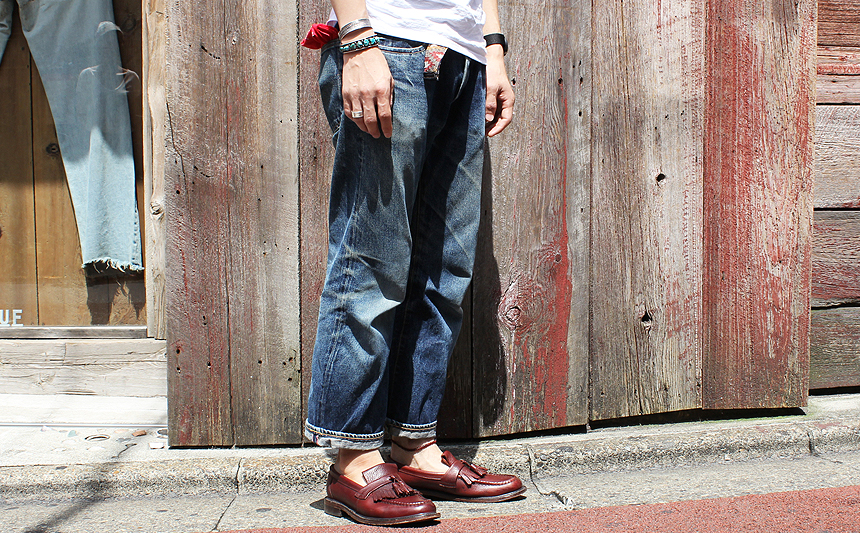 Fading rigid jeans is irresistible for denim-heads. However, forming high-contrast fades on your jeans takes ages. For those who want good immediate fades, we recommend pre-aged or pre-distressed jeans from Okayama denim brands. These brands have amazing garment finishing skills that their processed jeans are identical to real vintage pieces. They use a significant amount of techniques to create the aged look, such as stone-washing, bleaching, sandblasting, brushing and lasers. Among these, pre-washing is the most fundamental and oldest technique in the denim industry that was invented in Japan in the 1970s.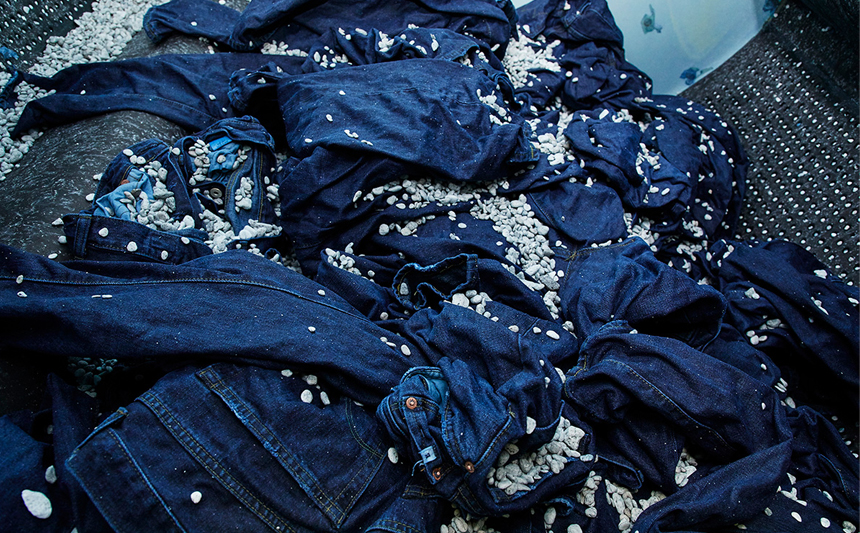 Photo via houyhnhnm.jp
In the 1940s after World War II, pre-owned jeans of the US soldiers started to be sold in Japan. They were already broken-in and faded to pale blue but still durable. Japanese people soon came to like their durable-ness, softness and nice light color. They thought all the jeans were made to be like that since those pre-worn jeans were the only ones available at the time due to the trade restrictions.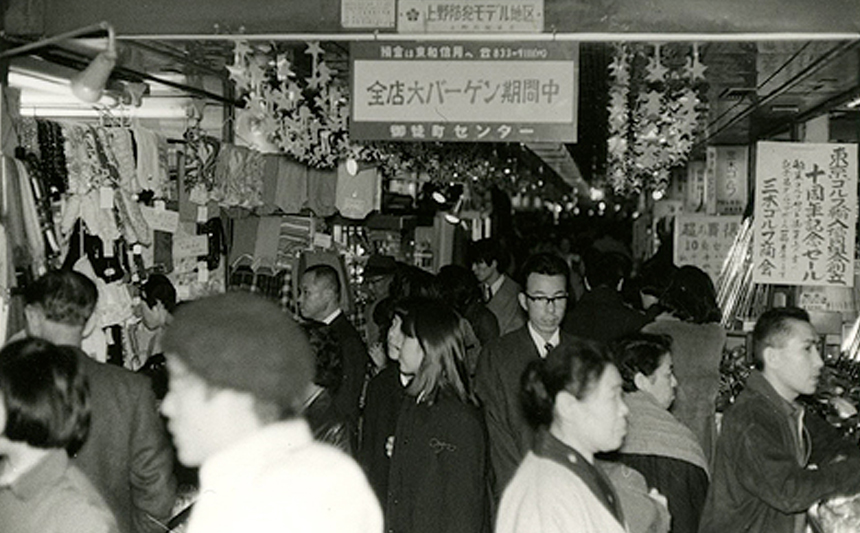 Photo via ameyoko-joy.jp
It was when the Japanese government eased the restrictions and raw jeans started to be imported from the U.S. that the Japanese denim-lovers got shocked at the poor fastness, stiff feel and large shrinkage of the raw denim. The unwashed jeans were not accepted in the market at all.
In the 1960s a couple of Japanese companies started jeans production in Japan, however, they faced exactly the same problems as the American raw jeans had. The manufacturers tackled issues to satisfy the consumers' needs. In the 1970s, they came up with an idea to wash the brand-new jeans before they ship to the stores in order to remove remaining extra indigo and wax on denim to improve the denim's fastness and feel, and to pre-shrink them. They collaborated with dry cleaners in Tokyo and dying houses in Okayama to give them a pre-wash in bulk. As a result, their jeans were nice and soft without worrying the color migration and big shrinkage. They grabbed the heart of the Japanese denim fans. Since this, jeans are normally washed prior to sale globally.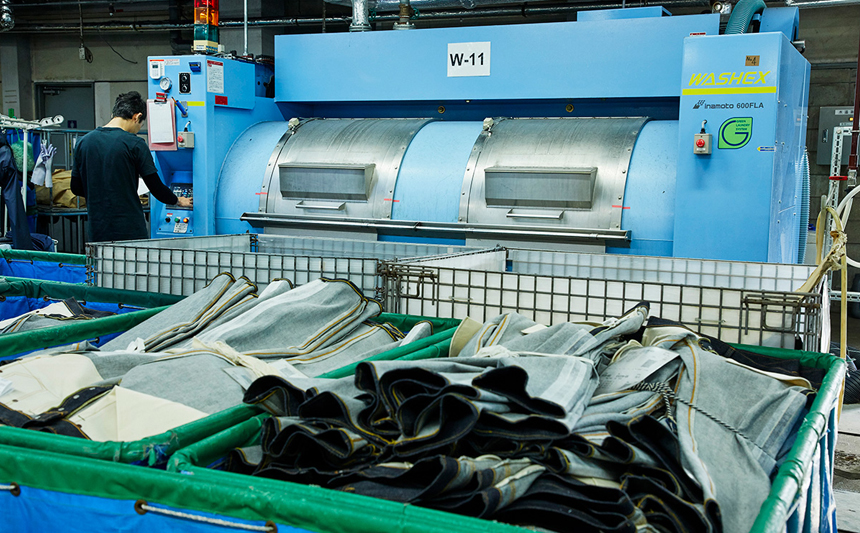 Photo via houyhnhnm.jp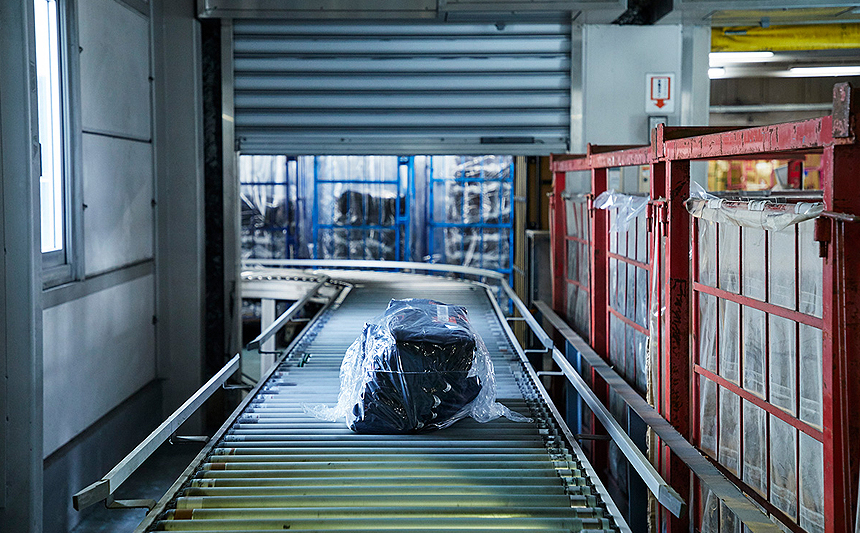 Photo via houyhnhnm.jp
Following this innovation, Japanese denim manufactures developed further washing techniques, such as washing with hot water, oxidants, reducing agents, stones, sand, balls, enzymes, dyes, pigments, resins and softeners. These are used with other types of jeans finishing skills to produce quality jeans.
Side note: Prior to this in the 1960s, a shop called "LINBO" in the East Village of NY was selling "pre-washed" jeans that were washed at home, however, it did not scale as a business.