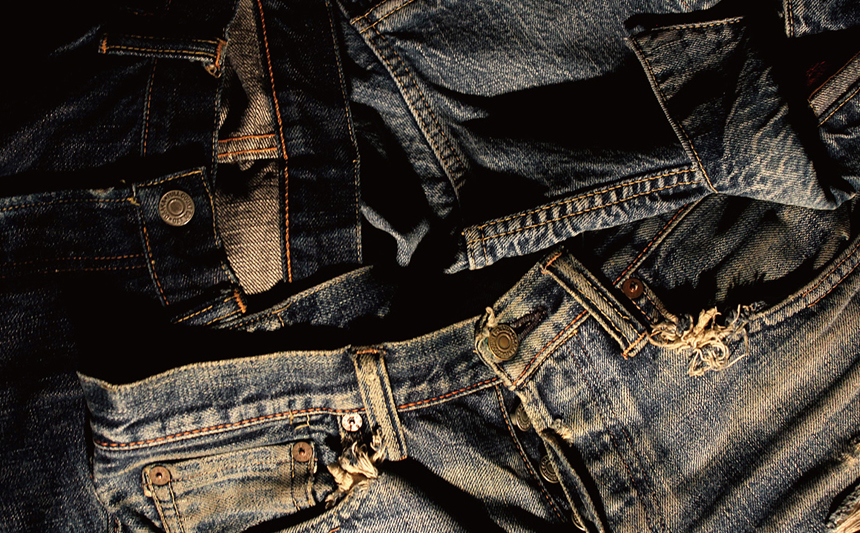 FULLCOUNT is a pioneer of Japan-made replica vintage jeans and one of the Osaka Five brands. It was founded by Mikiharu Tsujita. "I stake my life to reproduce the ideal vintage Jeans." he says.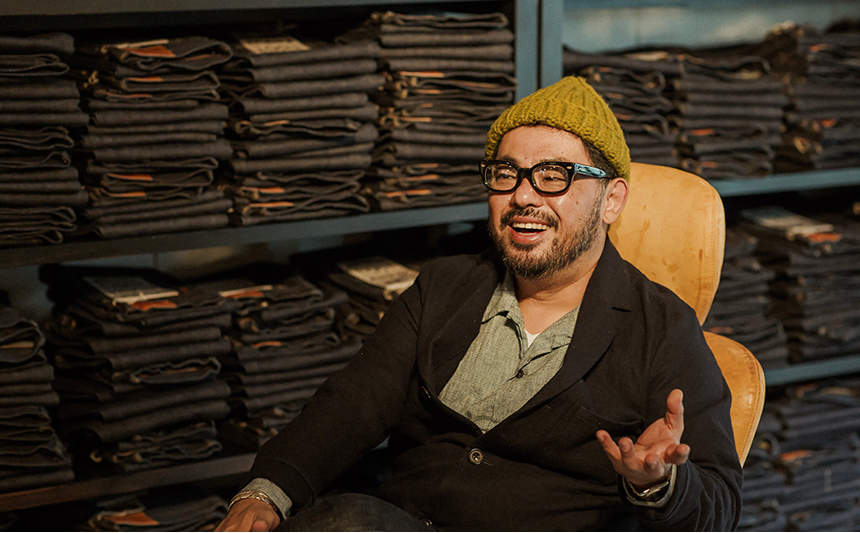 Tsujita worked at a vintage store in Osaka in his early 20's. His manager there was Hidehiko Yamane who is the founder of EVIS jeans. In 1991, he helped Yamane in the launch of EVIS with the Shioya brothers who later founded WAREHOUSE. In 1992, Tsujita started his own brand FULLCOUNT by focusing on everyday life and comfort. The brand was one of the first to adapt long-fiber Zimbabwe cotton to jeans over other varieties. His aim behind the idea was to create denim pants that feel so good that you don't want to take them off until you get in bed. Today, FULLCOUNT produces a number of big brand's jeans such as Paul Smith and Lucien Pellat-Finet, and has +100 stockists in Japan and +60 in 22 countries.
Zimbabwe Cotton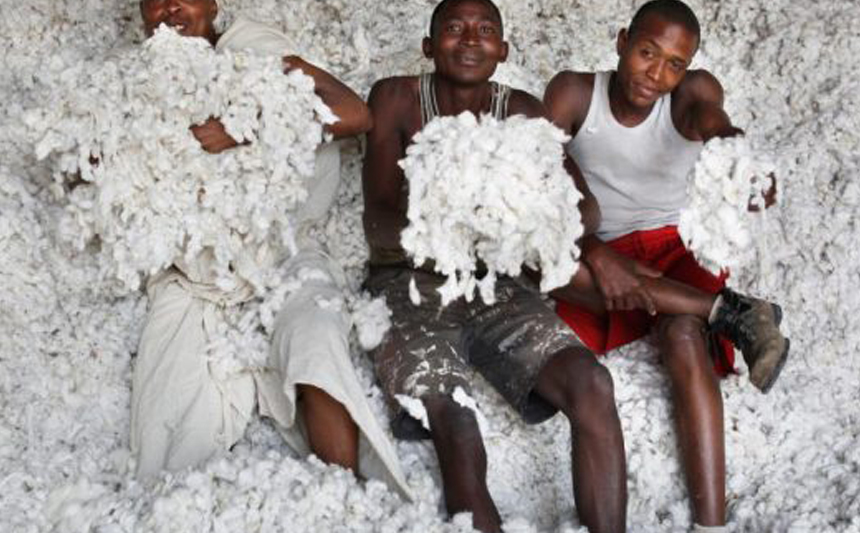 FULLCOUNT is one of the first brands to use Zimbabwe cotton for jeans which wasn't well-known at the time. The cotton is organically produced and has very long fibers out of which soft, smooth and light yarn are made. Its outstanding features caught Tsujita's eye and he chose to use it over other varieties. It wasn't just the quality that I loved," he states. "Zimbabwe cotton is organic and hand-picked, resulting in reducing contamination that wasn't suitable for yarn production".
Exclusive Selvedge Denim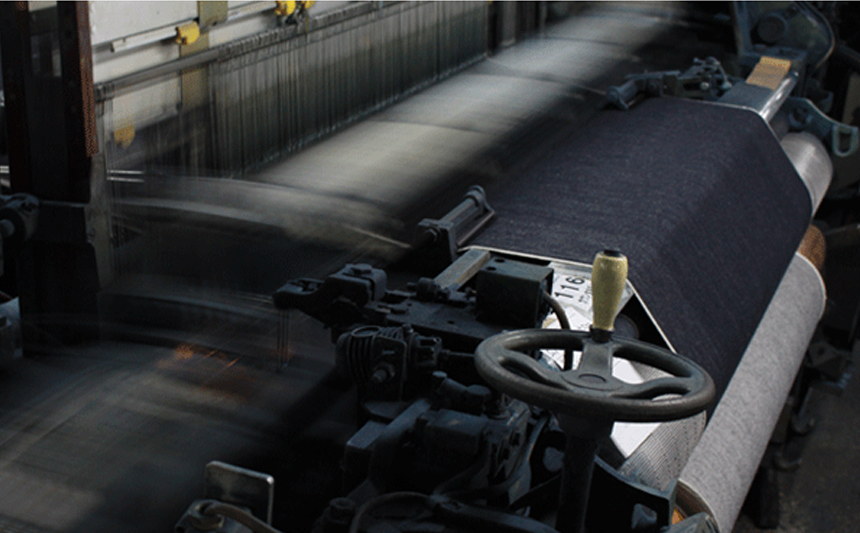 Shinya, a mill based in Okayama, produces FULLCOUNT's denim. The company has 3 power looms from 1960's that operate exclusively for the brand. Shinya's president says "Zimbabwe cotton yarn is so much softer than others that we struggled to weave denim with it at the beginning". With their countless efforts, they managed to produce soft, light, comfortable and durable denim fabric that no one has ever seen.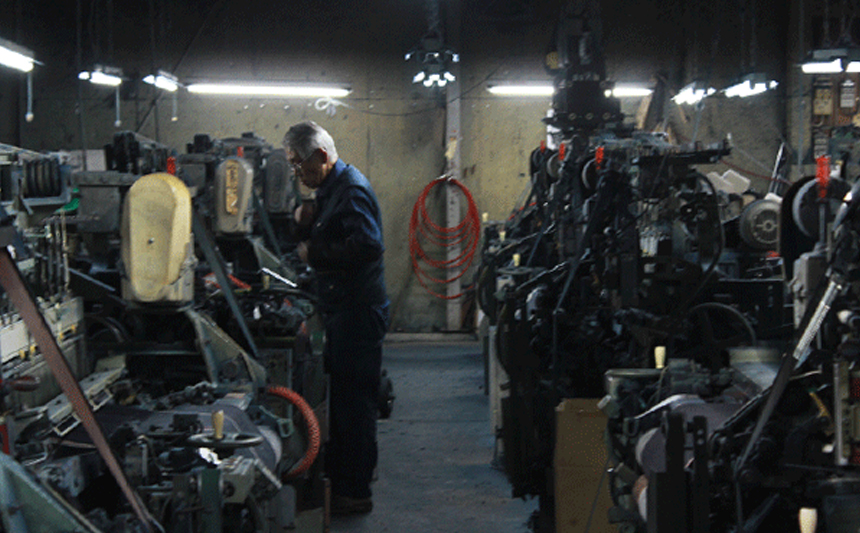 Core Jeans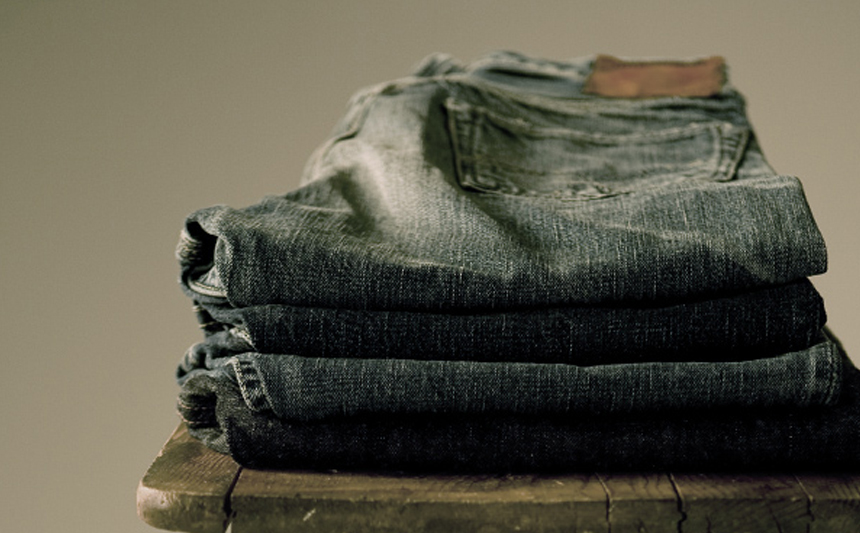 As a result of pursuing the ideal jeans, Tsujita concluded that the silhouettes of jeans produced in the 40's to 50's were his answer. It was the year when practicality and fashionability were combined into jeans, and manufacturers tried to make products that can be loved for a long time in US. By referring to the 40's to 50's silhouettes and using soft Zimbabwe cotton, FULLCOUNT succeeded in easing the conventional perspectives of jeans; stiff, difficult to wear and heavier the stronger. The brand offers 5 core jeans that are built with 13.75oz Selvedge denim woven from100% Zimbabew cotton.
0105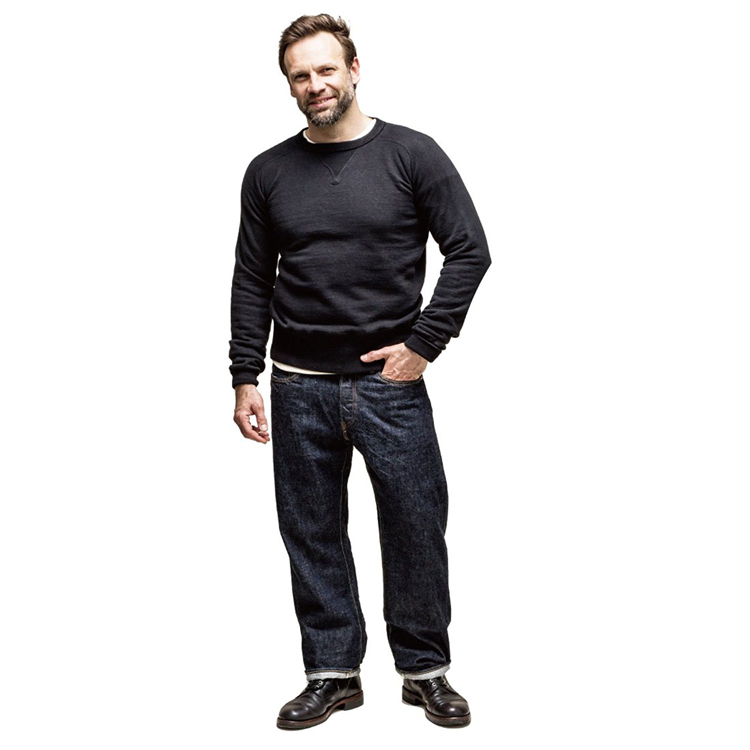 The 0105 is classic jeans that has been made since FULLCOUNT's establishment. It is a wide straight fit with a high rise being slightly tapered from the knee. It is modeled after a LEVI'S 501XX from 1953. Available at Okayamadenim.
1101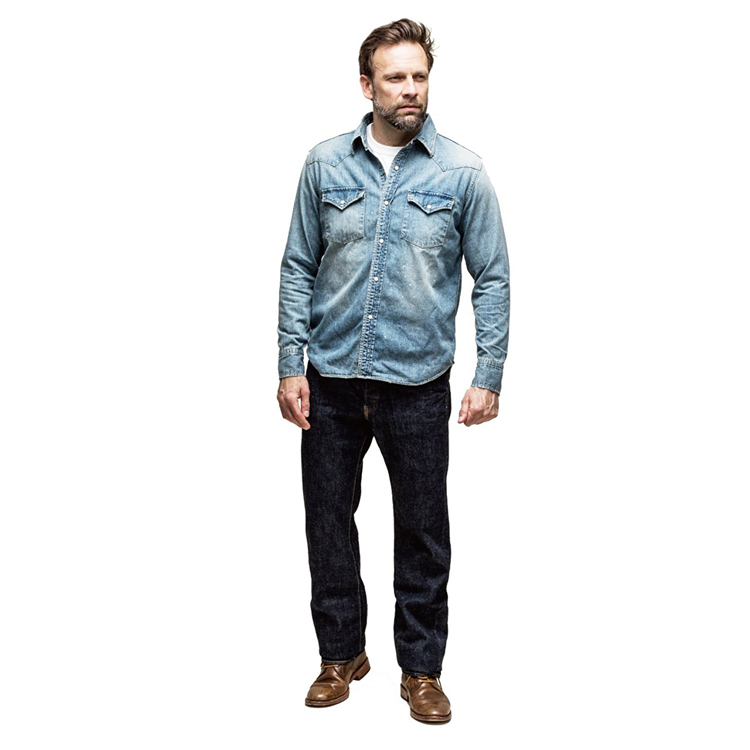 The 1101 is a classic straight fit with a high rise. Its legs are slimer than the 0105 but wider than 1108. It is modeled after a LEVI'S 501XX from late 40's. Available at Okayamadenim.
1108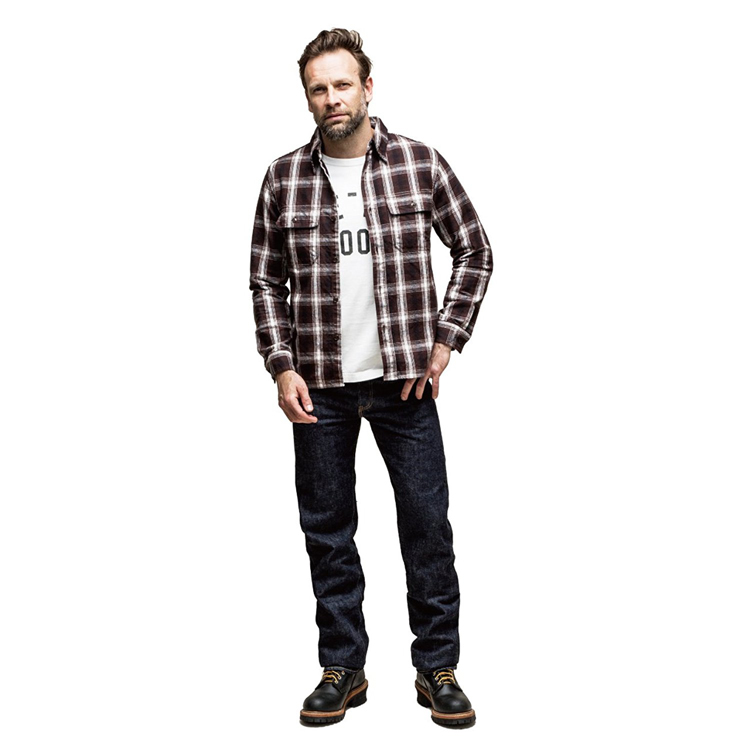 The 1108 is the most popular one and known as a master piece of FULLCOUNT. It is a slim straight fit with a middle rise, modeled after a LEVI'S 501XX from mid 50's. Available at Okayamadenim.
1109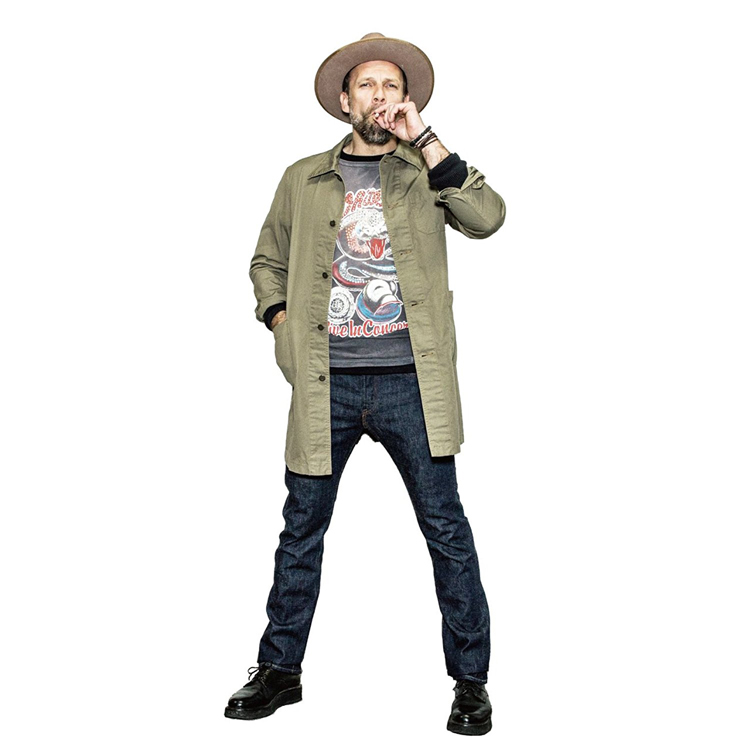 The 1109 is a narrow straight fit with a middle rise. This model is the slimmest among the 5 core jeans. Available at Okayamadenim.
1110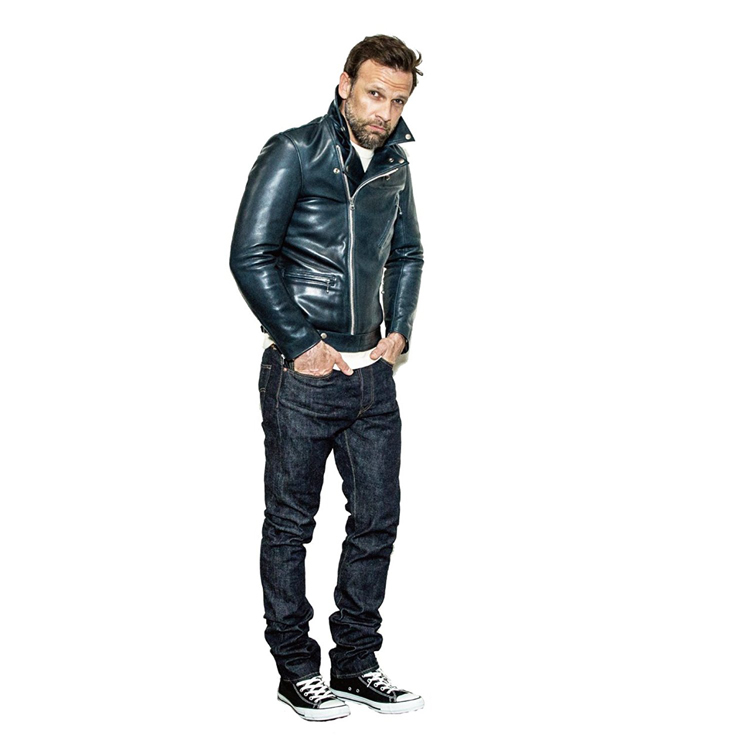 The 1110 is a slim taper fit with a middle rise. The legs get strongly tapered below thigh. It is modeled after a vintage LEVI'S 502XX. Available at Okayamadenim.
FULLCOUNT has announced to have a re-work on all of the 5 core jeans in January 2019 by revising patterns and other details. Available at Okayamadenim.