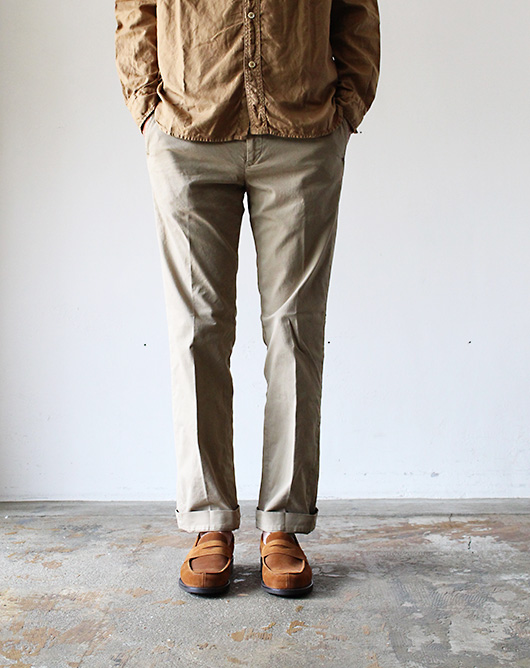 OMNIGOD is one of three labels managed by Domingo Ltd.
The label's name was created by rearranging the letters in Domingo.
OMNIGOD joins the Blue Owl collection alongside its brother, Spellbound.
The label is all about a simple concept: Clothing that expresses lifestyle.
They create garments that will wear comfortably, with interesting textures, by making the most of materials and methods available.
The Japanese craftsmanship that goes into their garments is unrivaled.
OMNIGOD's signature touch is an orange selvedge line, which can be seen on both their denim and shirting.
On the streets of Tokyo's Daikanyama district, nearby area from Shibuya, there is one of shops of OMNIGOD.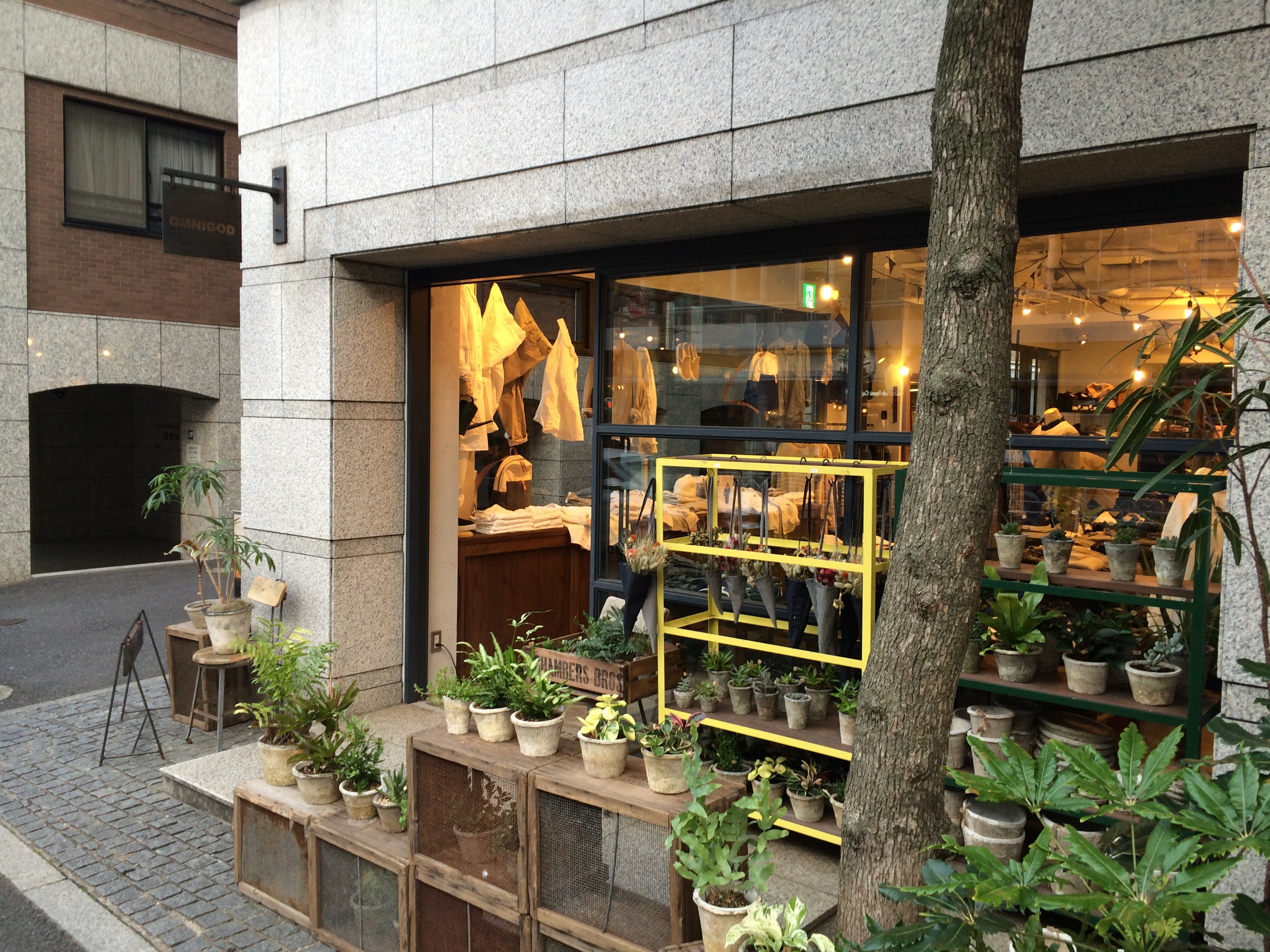 At this store, I bought "SLIM TROUSER".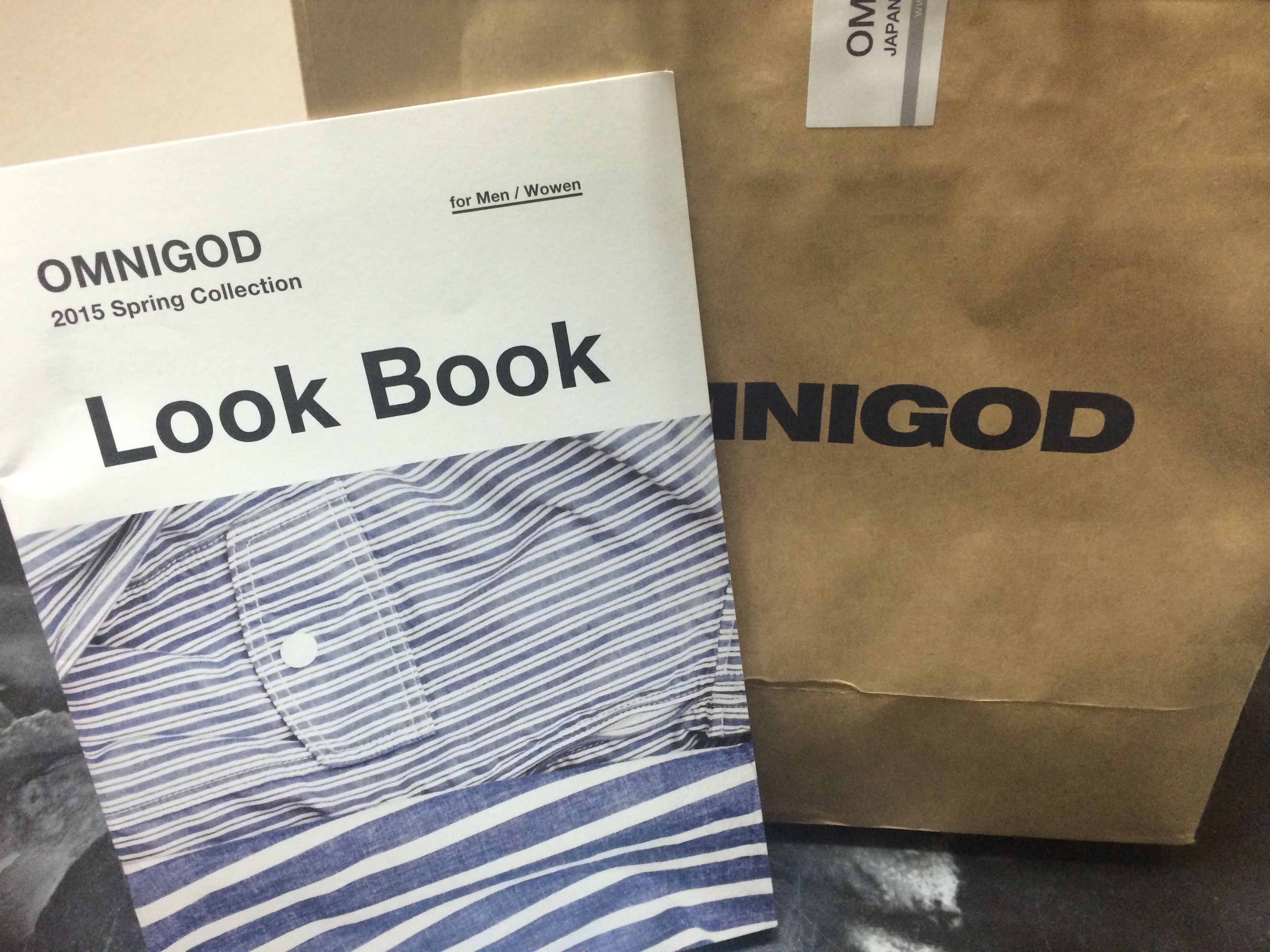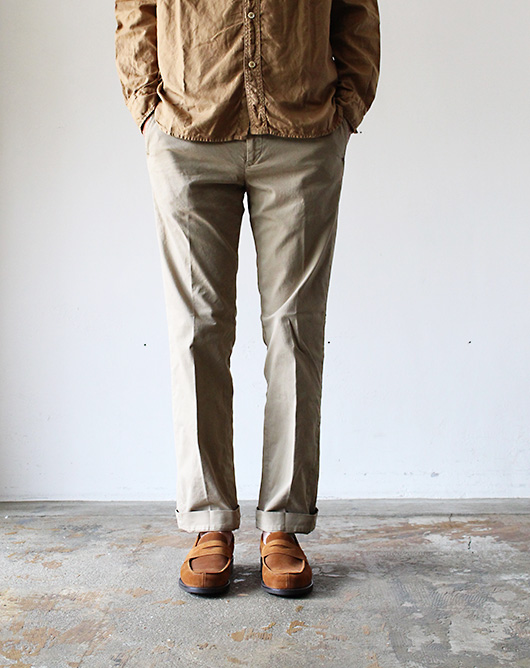 [Photo from http://omnigod-webshop.jp/]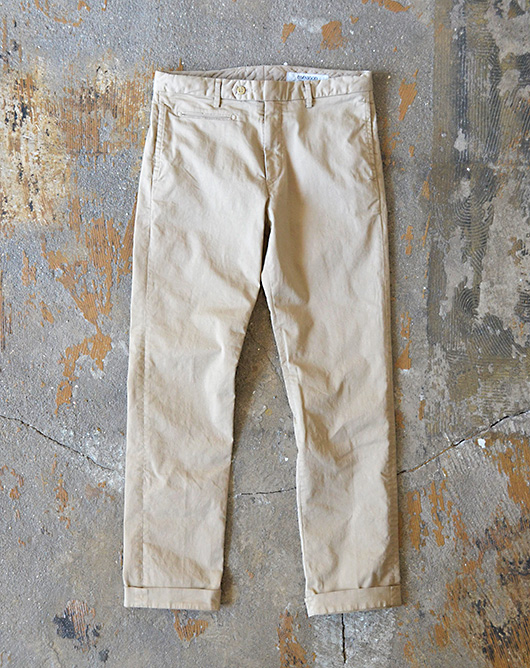 [Photo from omnigod-webshop.jp]
This beautiful tapered trousers made from 95% cotton and 5% polyurethane.
Featuring belt loops, and piping pockets.
I will wear this pants with a black and white gingham check shirt, and black Alden boots.
More photos from our Facebook page.
If you are interested in this, go check their online shop.
OMNIGOD DAIKANYAMA
11-1 Daikanyama-cho, Shibuya-ku, Tokyo 150-0034