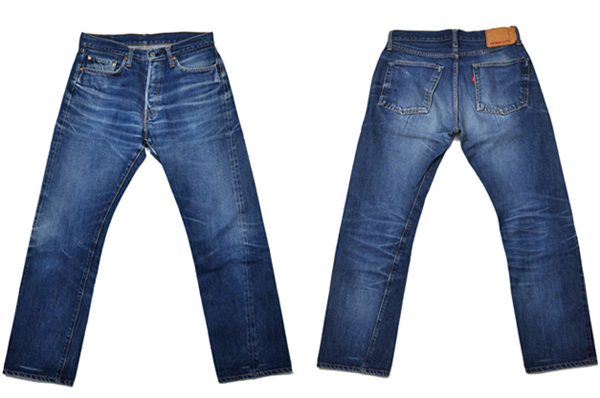 New York, Paris and London… These are many cities to shop men's wear until you drop around the world. When it comes to jeans, they are nothing compared to Tokyo. Not only major jeans brands but also all Okayama denim makers have their stockists or doors in this area. The city is the destination for denim heads.
Worried about language barrier? Don't need to be. Most of the Japanese denim terms are originated from English, such as selvage, rivet, button fly etc. On the other hand, there are some significant vocabularies that are not from the English words nor exactly the same from originals.
The followings are the terms that most of the Japanese shop staffs may not understand if you say in English. Try these Japanese words to meet a desirable pair.
Chijimi (Shrinkage)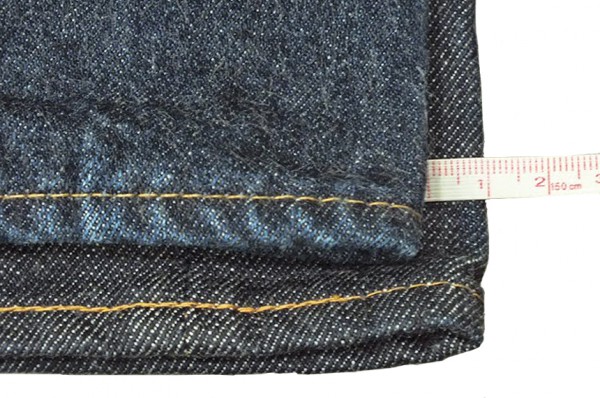 Raw denim will shrink between 7 to 10% after the first wash.
You'd better consider "Chijimi" before purchase.
Dameji jeans (Distressed jeans)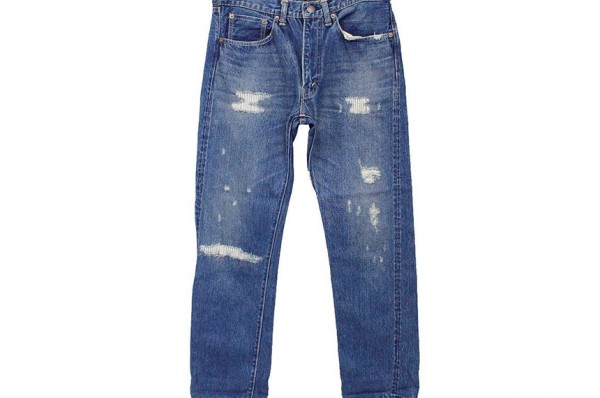 Distressed jeans are denim pants that have been intentionally damaged to look aged.
They are called "Dameji (Damage) jeans" in Japanese.
Hachinosu (Honeycombs)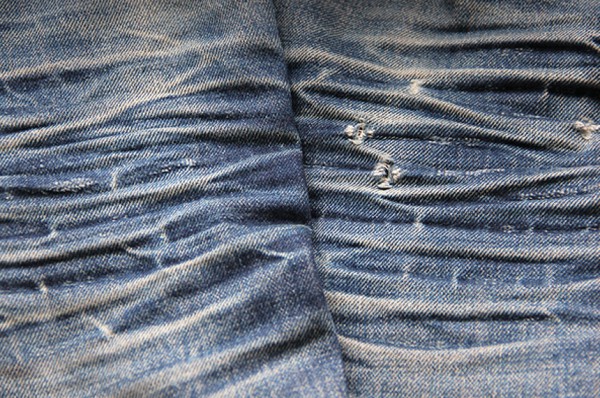 Honeycombs are the creases and crosses that develop at the back of the knees.
"Hachinosu" is Honeycombs in Japanese.
Hige (Whiskers)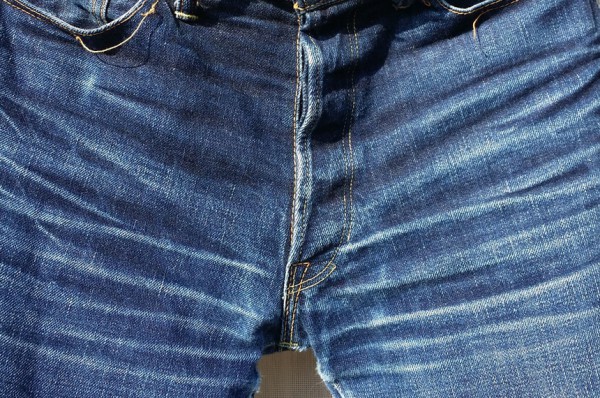 Horizontal fade lines on the upper thigh and waist of a pair of jeans, from the denim bunching into small ridges while sitting.
"Hige" originally means mustache, beard of human or whiskers of cats.
Iro ochi (Fades)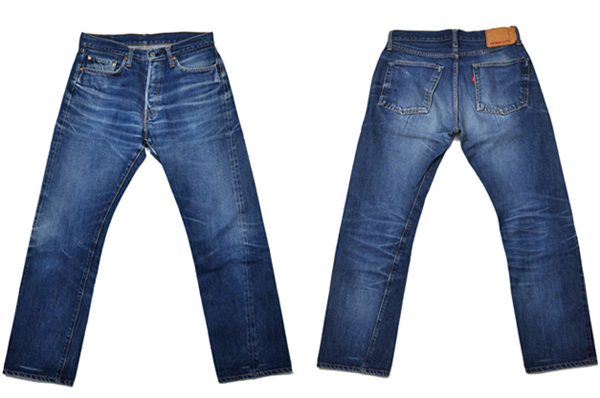 This word referring to the fading of indigo dye in denim.
"Iro ochi" means color slips.
Nejire (Leg twist)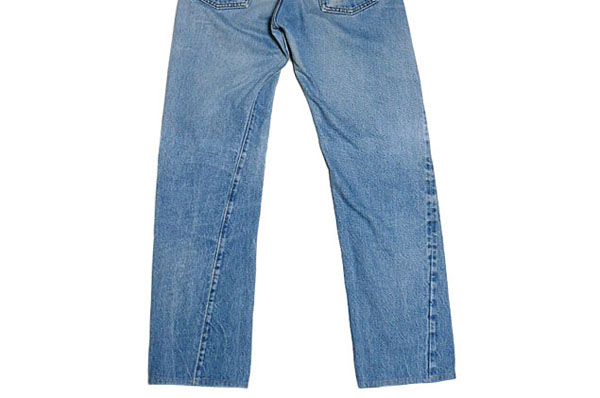 This is simply a natural adjustment of the fabric, which tends to follow the direction of the weave.
"Nejire" refer to twist.
Suso age (Hemming)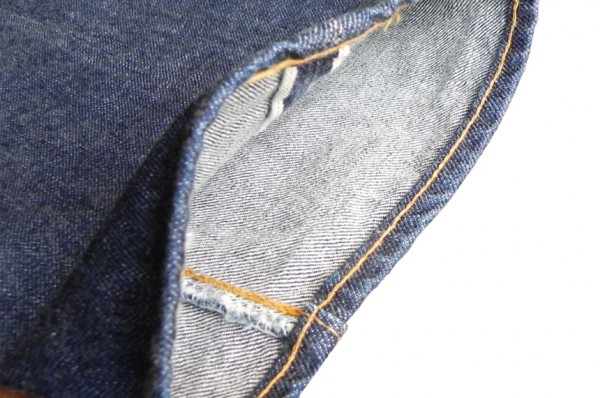 Sometimes alterations are needed on jeans. Keep the shrinkage of the raw denim in mind.
"Suso" is hem and "Age" is up.