We have been introducing traditional Japanese textiles, such as Boro, followed by their re-attention received in Japan and international popularity. A Japanese brand KUON is well known for the great use of them. Following the article "
KUON Spring & Summer 2017 Pre-view
", we are going to explain three traditional fabrics employed in its Spring & Summer 2017 collection.
Sakiori
Sakiori is a technique to weave fabric using thinly torn worn-out Kimono or duvet covers as weft and cotton thread as warp, or the textiles produced with it. It is named based on Japanese word SAKI = to tear and ORI = to weave. It originates from the Northern part of Japan where fiber and other materials to make textiles are rarely produced and were precious back in the Edo period, the era between 1603 and 1868. It was one of the ways to recycle those precious materials that were too damaged to be used anymore. Worn-out Kimono and duvet covers, for example, were made into a new piece of cloth by Sakiori. When Sakiori fabrics got worn out, they were ripped back into threads again and burnt to use as insect repellent for the people working in the fields.
Sakiori is composed of many kind of clothes or duvet covers so it looks very colorful. The distinctive warp and its durableness are the best part of it.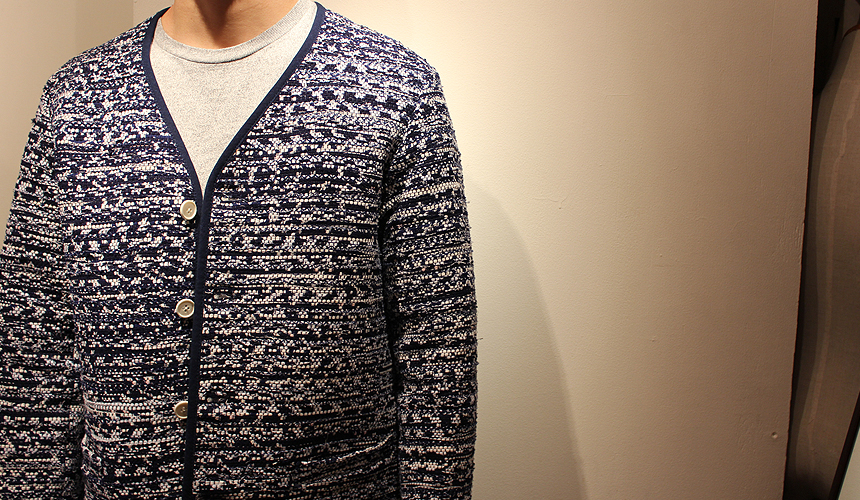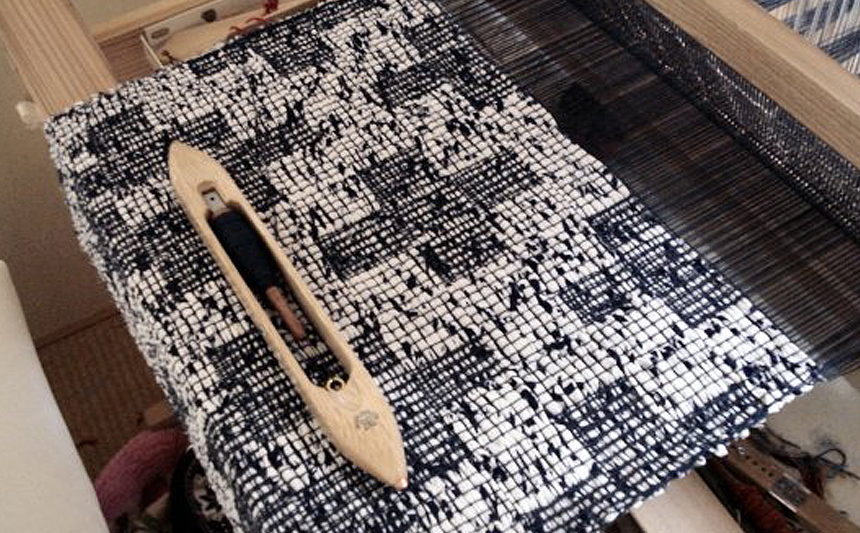 [Photo from yujinobiog.blog.so-net.ne.jp]
Sashiko
Sashiko (or Tezashiko) is a form of decorative reinforcement hand-stitching or functional embroidery, and also means a piece of textile to which Sashiko stitching is applied. This technique was traditionally employed to reinforce points of wear or to repair tears with durable embroidery that uses special Sashiko thread and needle. Geometric patterns are often used for it, such as waves, mountains, bamboo, key fret, double cypress fence, arrow feathers, seven treasures, pampas grass, overlapping diamonds, linked diamonds, lightning, linked hexagons and persimmon flower. These patterns are inspired by "New Forms for Design" published by Katsushika Hokusai in 1824.
The white cotton thread embroidery on the Ai-zome indigo fabric gives Sashiko distinctive appearance. It combines beauty and toughness.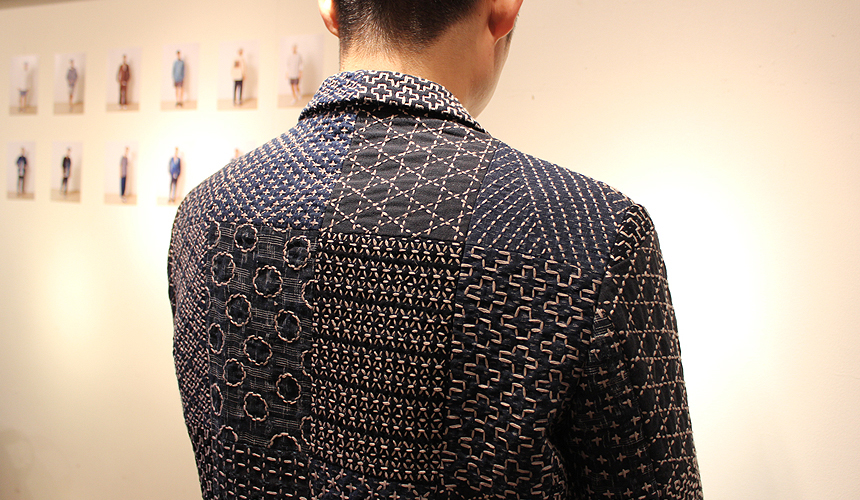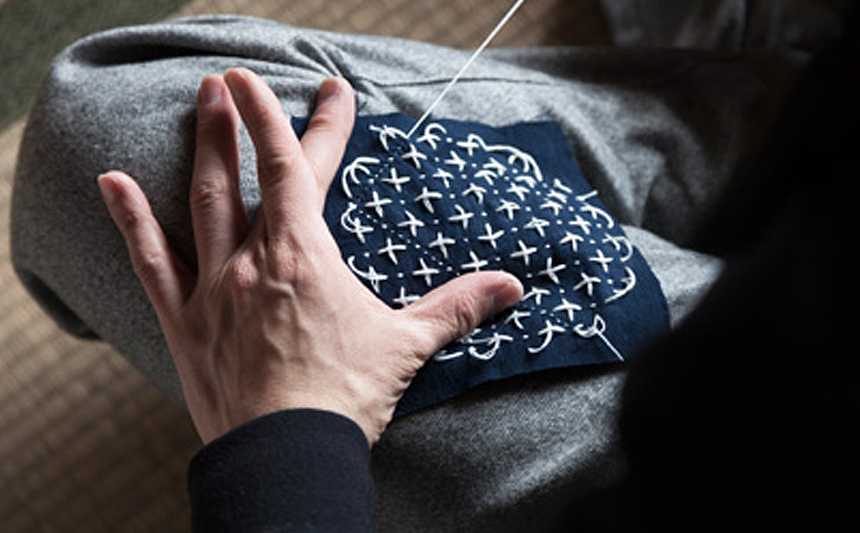 [Photo from m.pcstore.com.t]
Sashiko-ori
Sashiko-ori is machine woven Sashiko cloth or the technique to produce it, developed half a decade ago by Kenichi Oba in Fukushima. He invented the loom to weave a textile and to apply Sashiko embroidery on it at the same time. This loom can only produce a meter of fabric in an hour. It has been maintained by the his family for four generations adjusting a little by little depending on temperature and humidity. He was awarded a prize by The Japan Folk Crafts Museum in 1979.
The Sashiko-ori loom can make more complicated patterns than Sashiko that are done by hand. The fabric carefully created by the vintage loom has soft and warm touch different to ones produced by today's machinery.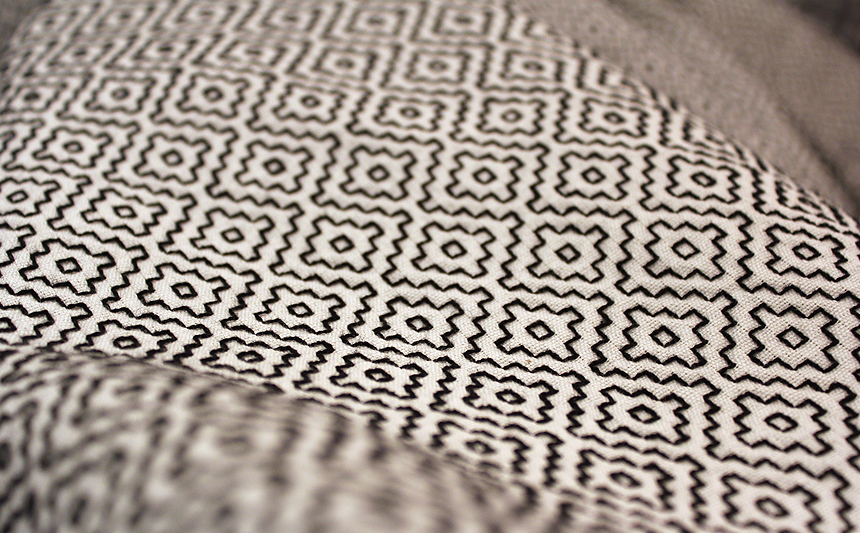 More photos are available on our Facebook page.