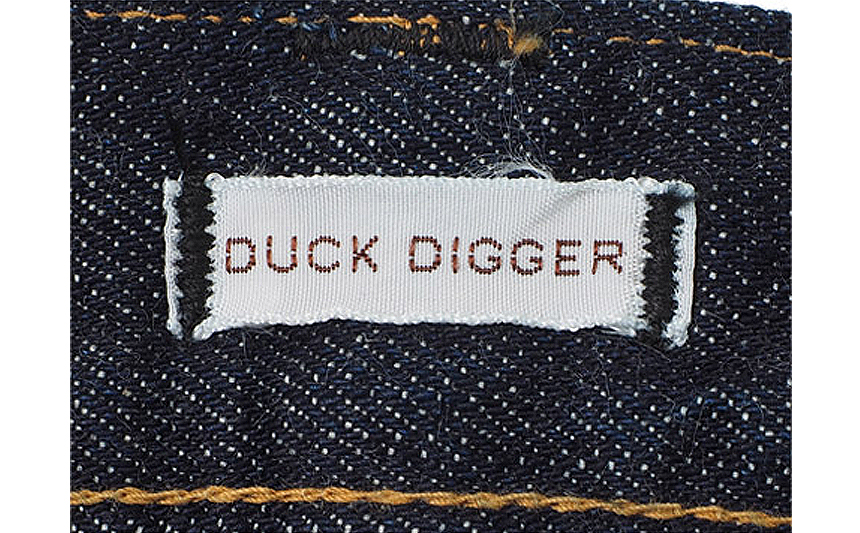 WAREHOUSE's authentic jeans are famous for the use of re-produced vintage fabric and sewing techniques of the old times. Under one of its labels "DD" – DUCK DIGGER, the beauty of vintage-ness is further pursued. Even inequality in construction of vintage jeans are re-created in a scale of mil meters, for example the back pockets – sewn round at the corners and unbalanced stitches on them. This season WAREHOUSE released a symbolic 1922 jeans inspired model.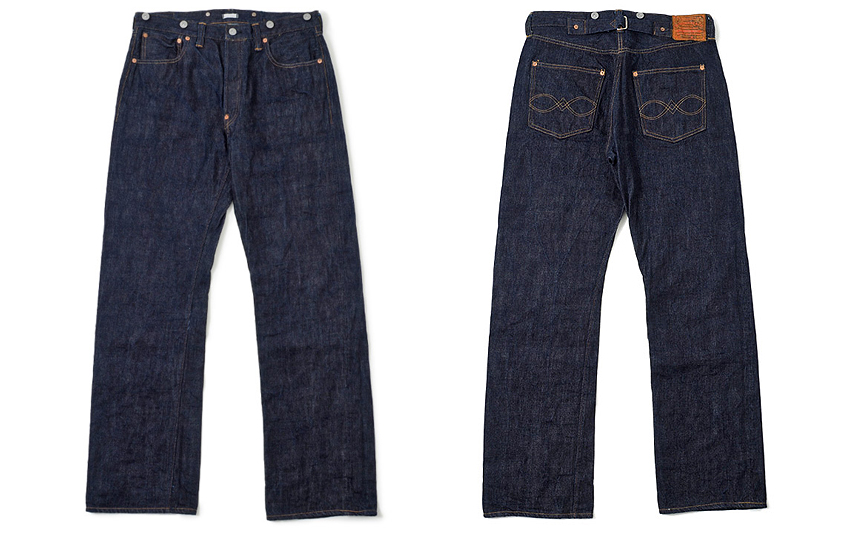 DD-1004XX is a pair designed after the pair produced in 1922. Until 1922, jeans were worn with suspenders by adjusting waist using cinch back. In 1922, belt loops were first introduced so the jeans were made with suspender buttons, a cinch back and belt loops.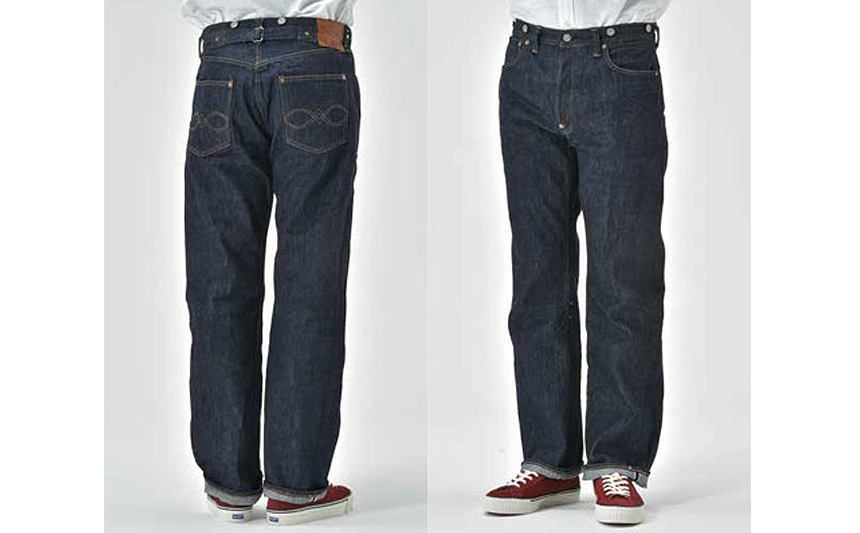 The pair is a regular fit with lower rise than the jeans of that time. The width of stitches on the back pockets and lapping seams are set to be 1/4 inch that is same as the jeans.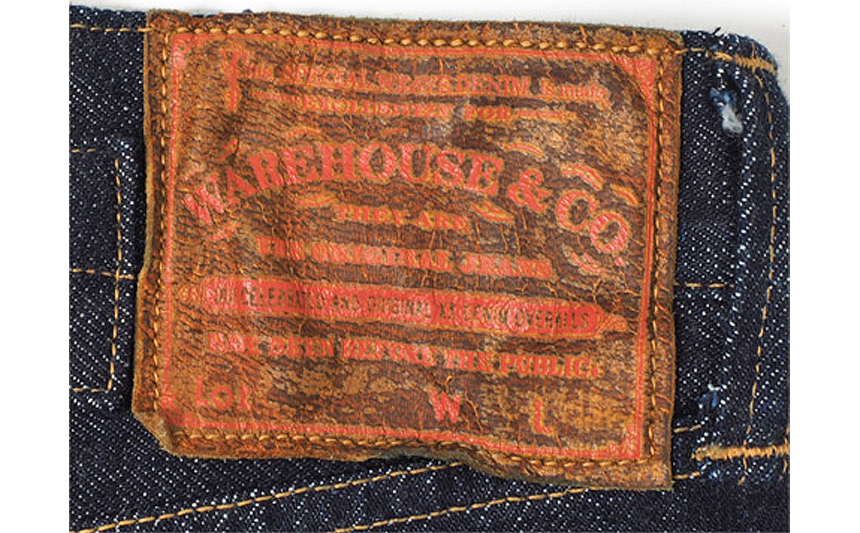 The leather patch has been vintage-processed to look like an "one-washed" deadstock jeans.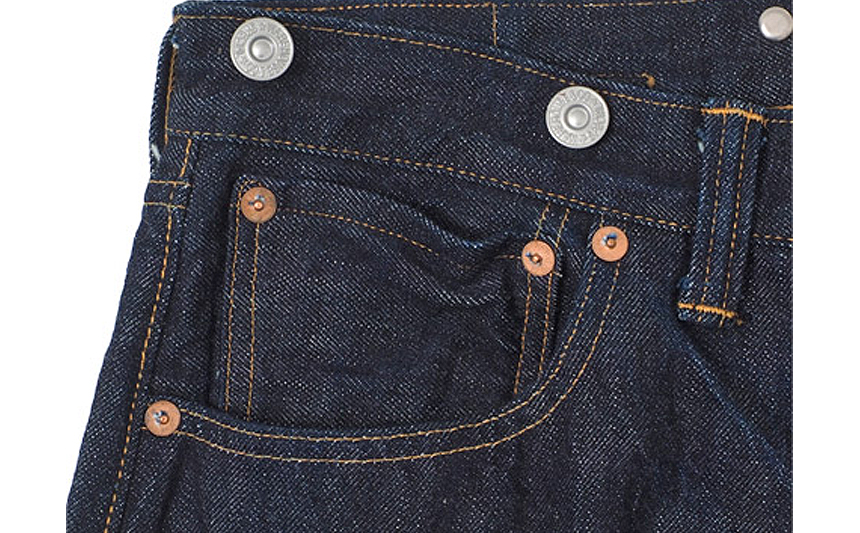 The coin pocket is located at the higher position according to the 1922 jeans.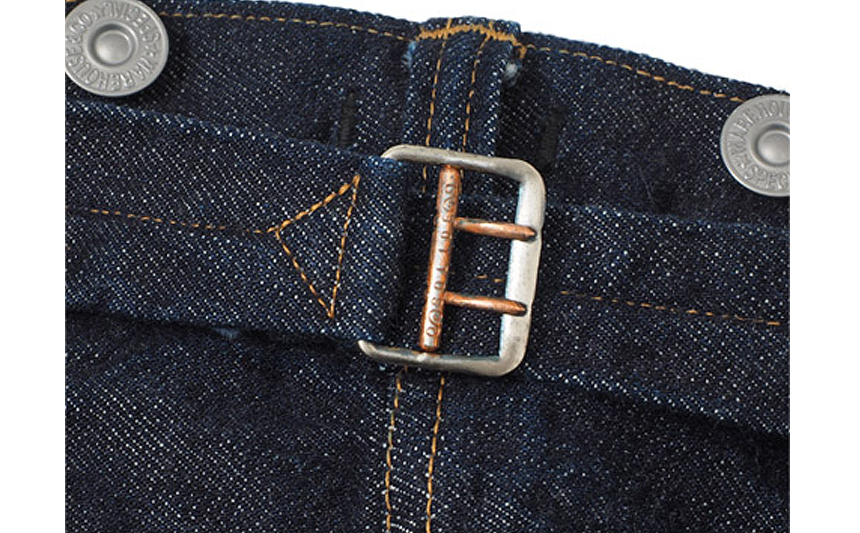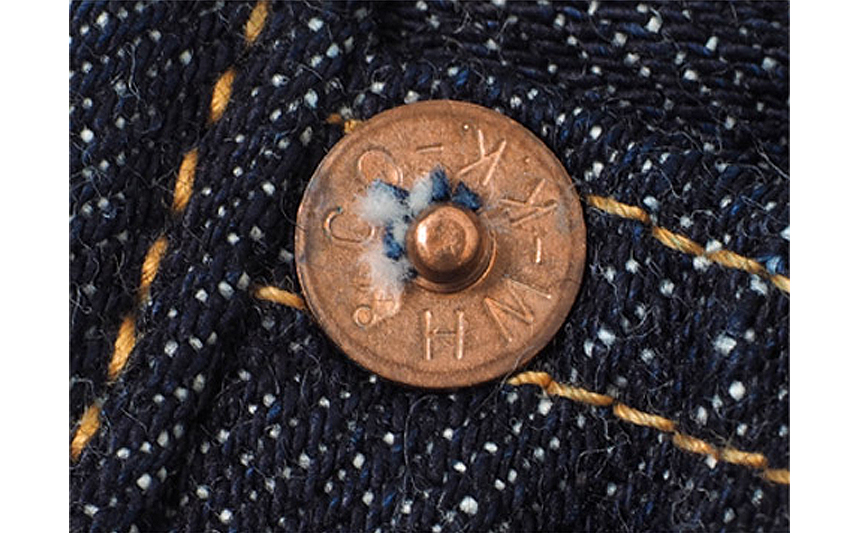 Special oxidizing process has been applied on the classic copper back buckle and rivets, and they easily get aged.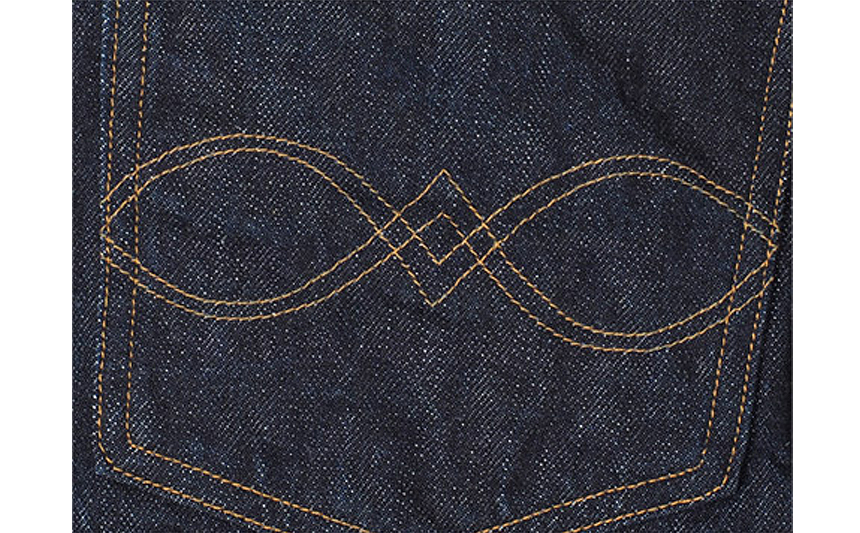 The stitches placed on the back pockets created by the technique of the 20's are not totally symmetric like the jeans of that time.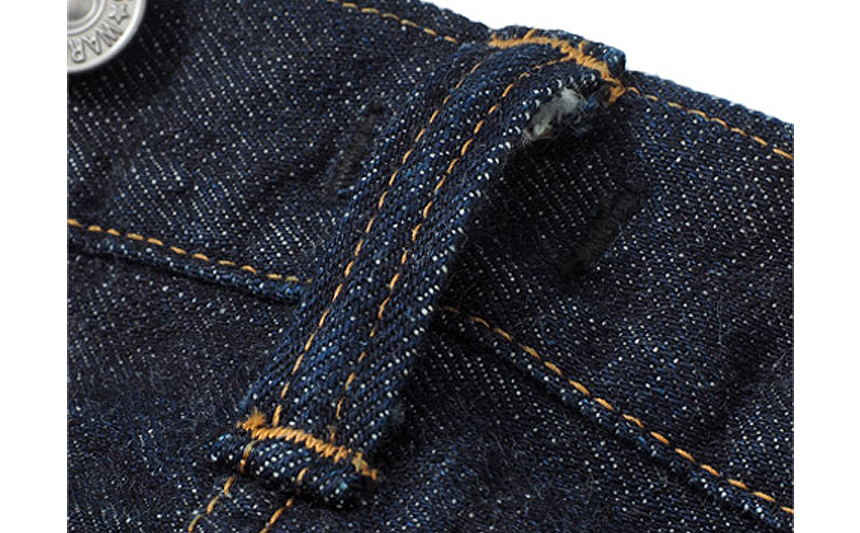 The belt loops made in the light ounce denim are bumped at the center.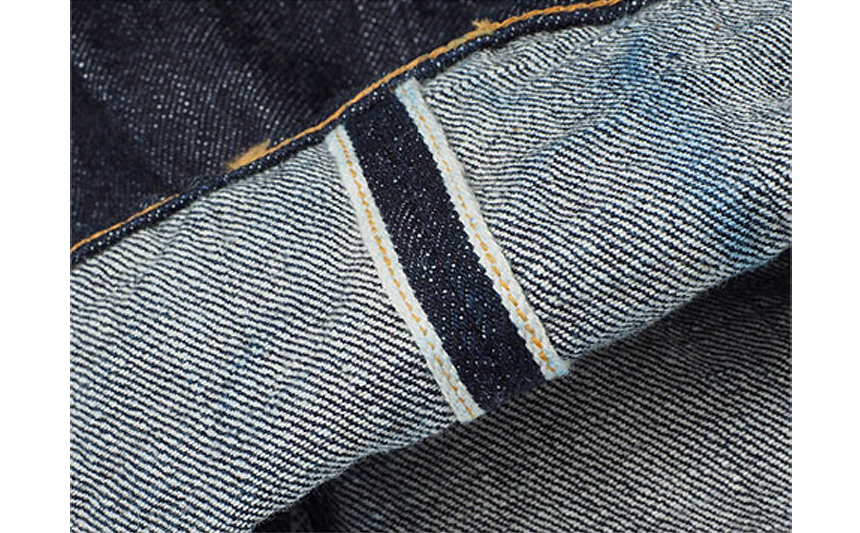 13.5oz denim woven with 7 single yarn warps and 7 single yarn wefts are died with 100% indigo.
Find more details from WAREHOUSE's website.
All the photos are from ware-house.co.jp.