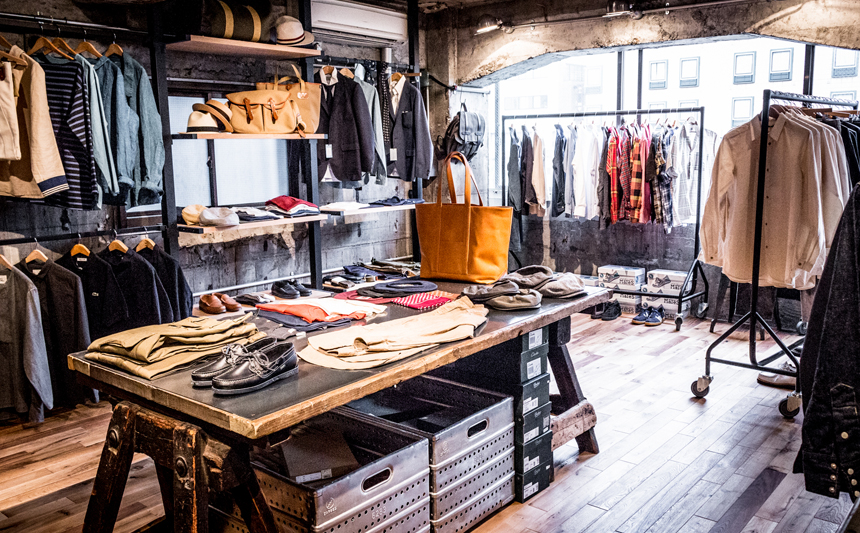 Sapporo is a huge city located in Hokkaido, the Northern island of Japan. The city has a must-go shop "Arch" for denim lovers. With its unique selection of items, the store established its great presence in the area. Interested? But too far to go to Sapporo? Don't worry, it newly opened a door in Tokyo.
Arch Tokyo locates in the eastern town of Asakusabashi, in the same building as ANATOMICA. The store space is like an old factory with vintage European and US furniture but you can also see the nice Japanese view of traditional boats flouting on a river from its windows. You will like this quirky mixture.
The store has an interesting criteria of buying; its item selection is based on whether it goes with five pocket indigo jeans and/or French M47 military pants. This means if you are a person who always wear these two types of pants, Arch is the ultimate destination.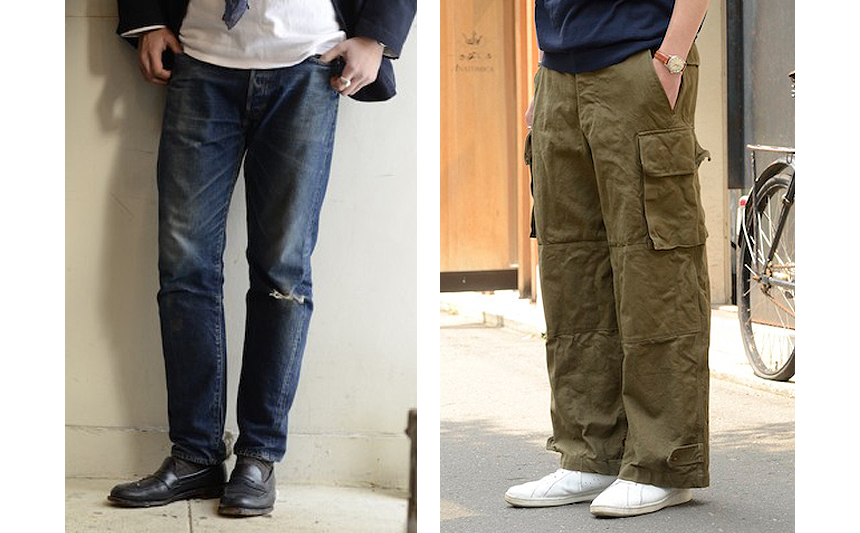 The brand mix is composed of up-coming Japanese brands, such as BONCOURA and KENNETH FIELD, and sophisticated European brands like FRANK LEDER, Paraboot and John Smedley along with rare European vintage. Knowledgable and friendly staff members will help you to find what you like.
Visit Arch Tokyo if you love five picket jeans and military pants.
See the images of the store below.
Check out our brand dictionary for more details.
Address
S Bldg 3F, 2-27-19, Higashinihonbashi, Chuo-ku, Tokyo, 103-0004