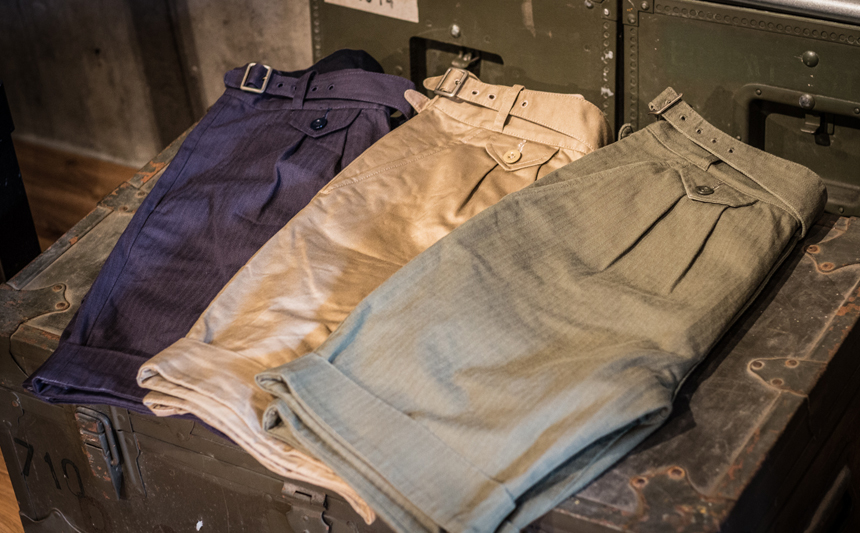 Following the article "Shop Report: Arch Tokyo", we would like to introduce another pair of pants for modern gentlemen that Arch Tokyo offers.
Designed by Kenny Kusano, the former director of Beams Plus, KENNETH FIELD is a brand focusing on 80s to early 90s American classics with twists of modernity.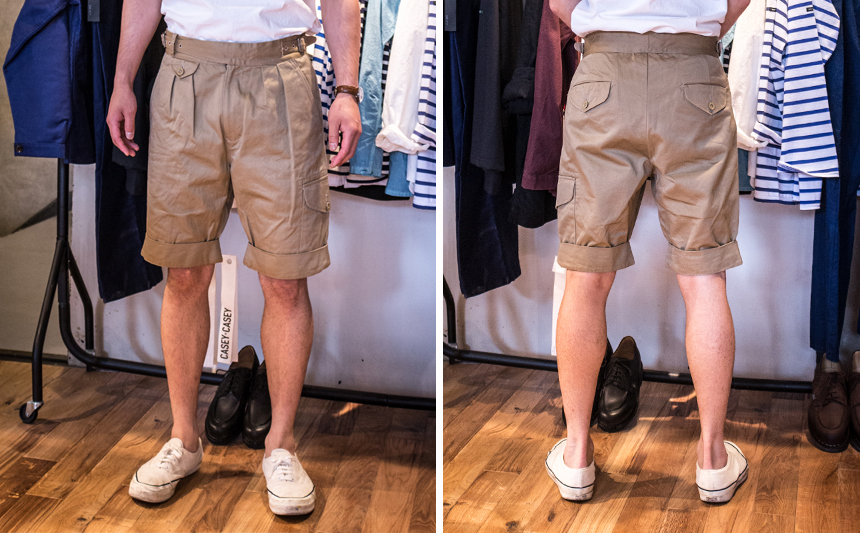 Kusano created classic GURKHA SHORTS based on pants supplied to British Army in the 1970s. He modernized the pants by keeping the deep rise and tucks to give military-ness but tapering legs for modern gentlemen who wear blazers and smart casual jackets. The best feature is the distinctive waist with buckled side cinches.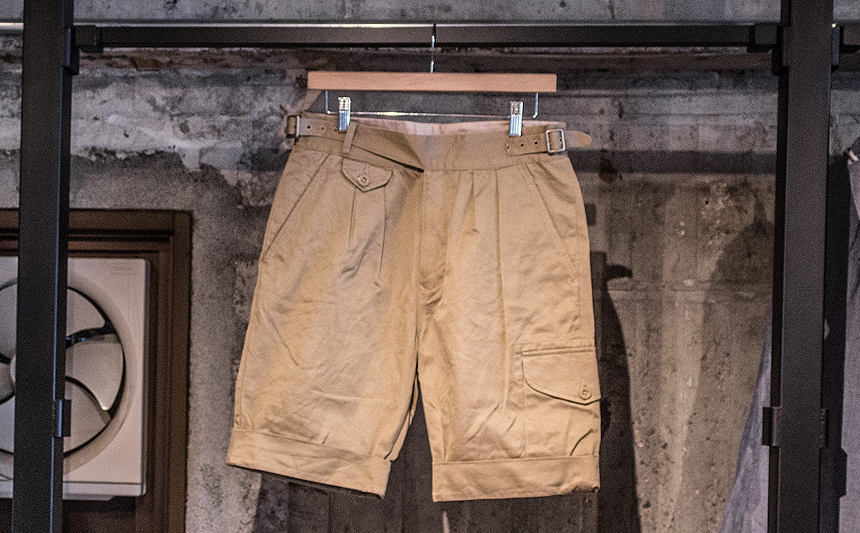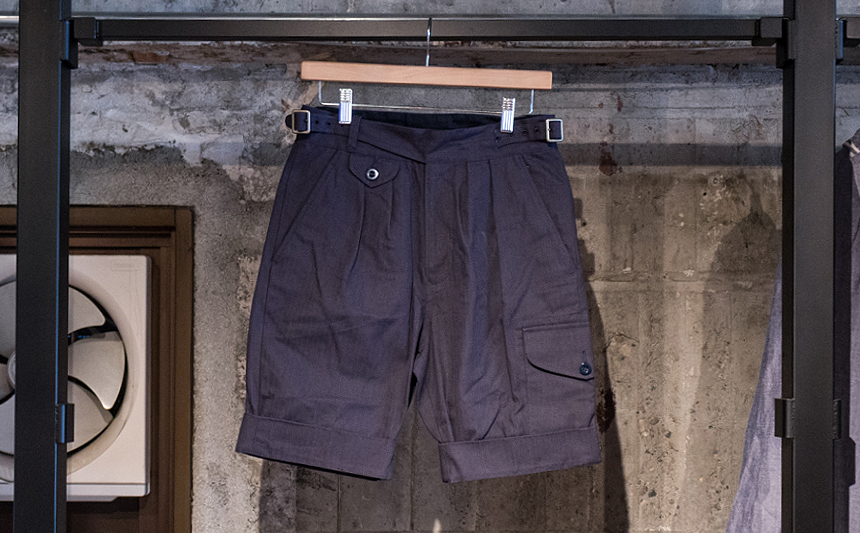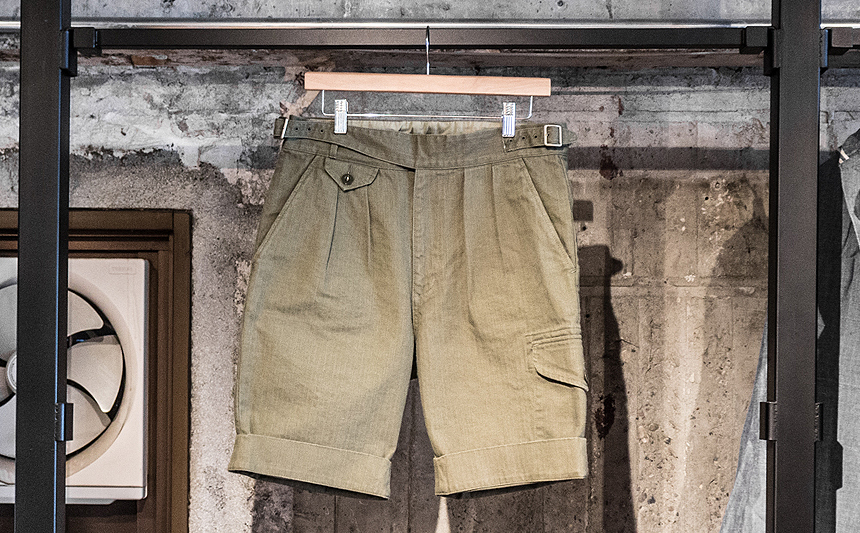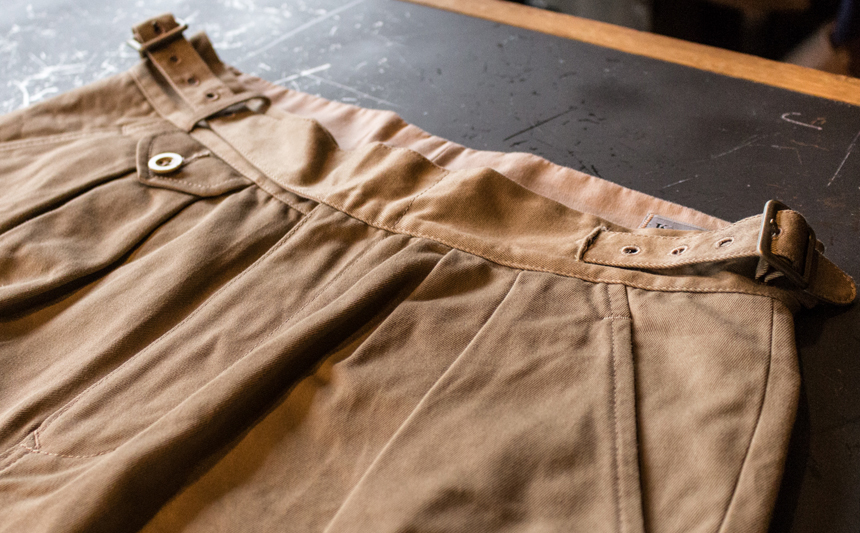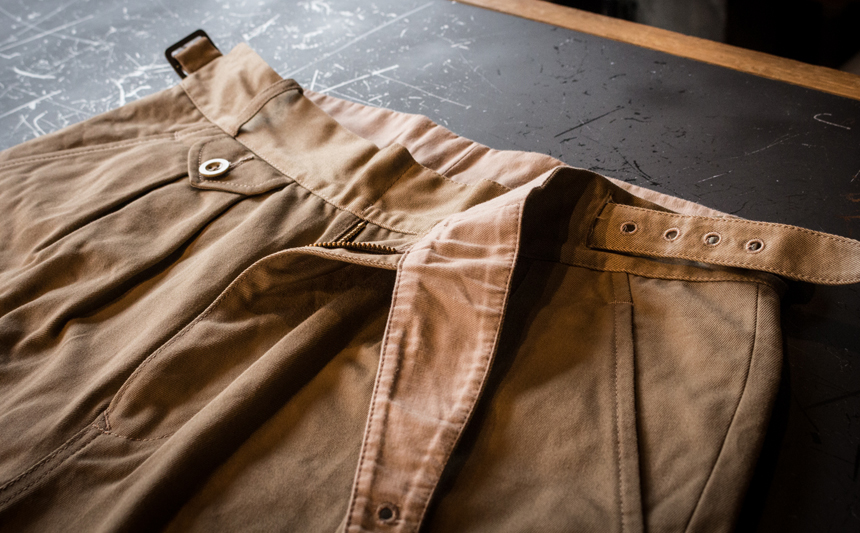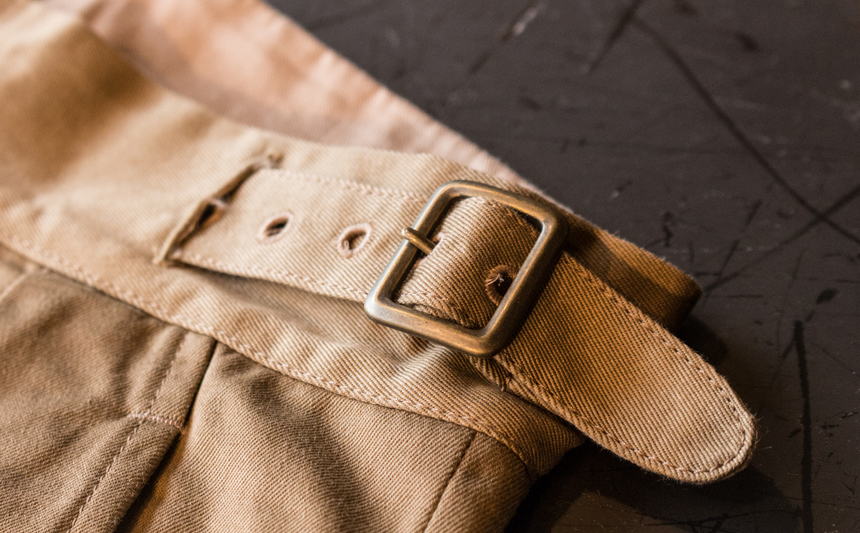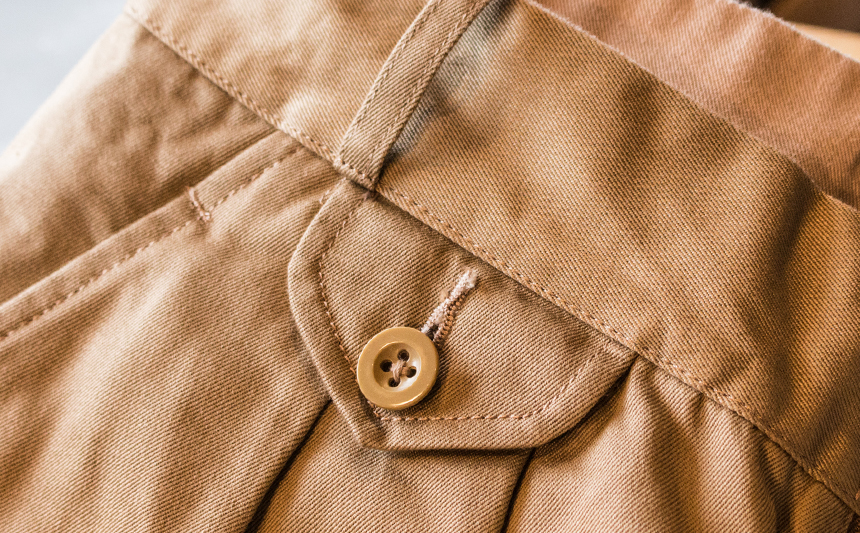 The GURKHA SHORTS comes in Olive cotton herringbone, Navy cotton herringbone and Khaki high-density Westpoint Chino. All of the made-in-Japan fabrics only grow the more attractive the more they are worn.
You will understand KENNETH FIELD's great translation of the modern classic when you wear GURKHA SHORTS.
You can buy GURKHA SHORTS of KENNETH FIELD from the below stores.
In Japan
Arch Tokyo