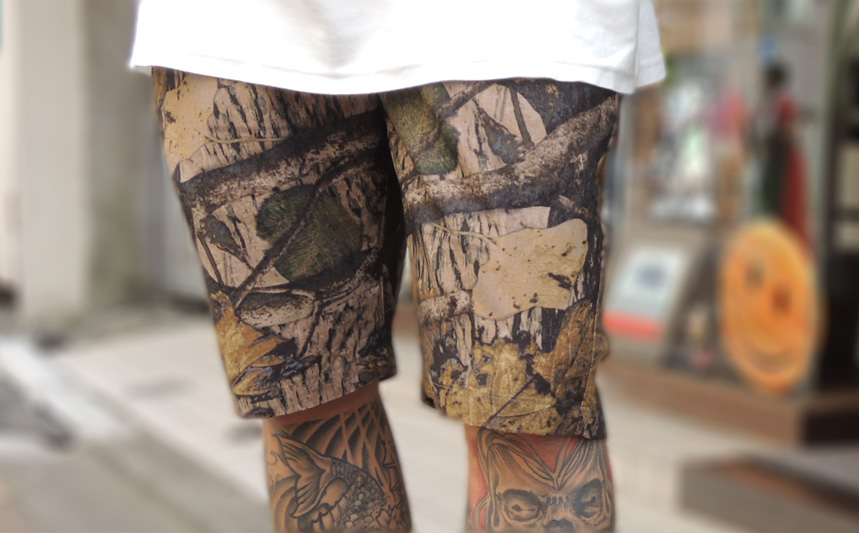 FASHIONPATHFINDER.TOKYO has visited Freeport in Ueno with Manchester-based stylist Ste Wing to introduce F.O.B Factory shorts.
F.O.B Factory makes fabric, manufacturing and processing products in Okayama by employing highly skilled craftsmen. They are very proud of the quality of their Made-in-Japan products.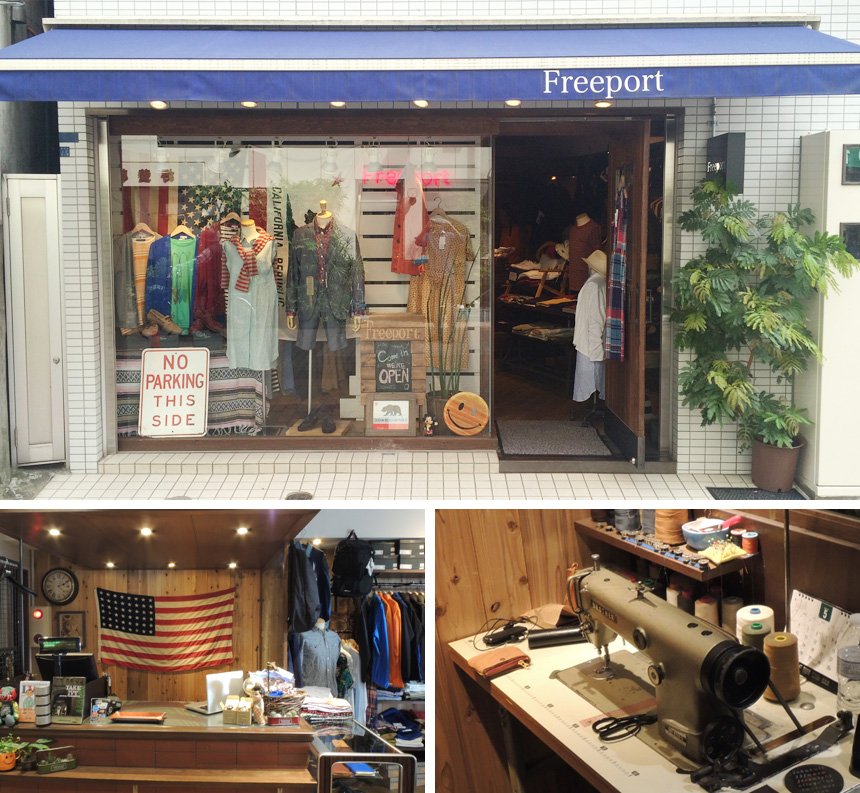 Freeport is located near "Ameyoko" street in Ueno. It can be easily accessed from Ueno and Okachimachi station. Their selection of pants are mostly from Japanese brands, such as F.O.B Factory, OMNIGOD and Johnbull.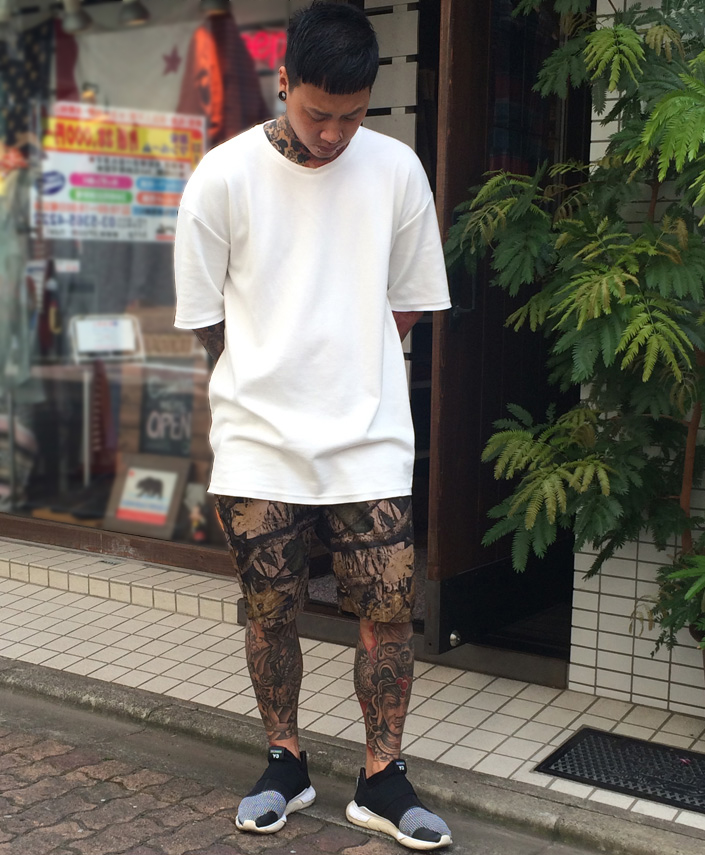 RIPSTOP LEAF CAMO SHORTS are manufactured carefully by Okayama's skilled craftsmen using their original rip-stop cotton fabric. This fine but durable textile was woven and dyed also in Okayama. Even after all these expensive processes in Okayama, the shorts are ¥6,900 because they employed a simple pattern to make the price very affordable. They are regular fit with 4 pockets.
Best way to wear these camo shorts is with a white T-shirt as Ste wears.
They can be purchased from Freeport shop or Amazon Japan.
Go check out other offerings from Freeport's online store.
More photos from our Facebook page.
Freeport
1F, 6-2-10 Ueno, Taito-ku, Tokyo 110-0005