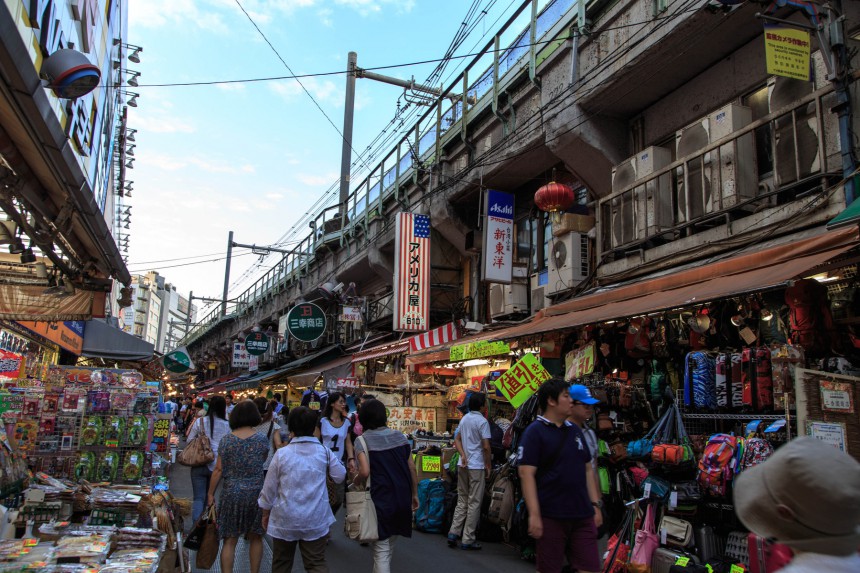 Tokyo has many faces. For instance, the central part hosts Shibuya and Harajuku that are the heart of fashion scene in Japan. The east part has old town that is a popular destination for tourists because of a very famous temple in Asakusa and a lively market street of Ueno. This market street of Ueno by the railway viaduct is called Ameyoko and famous for shops that sell a wide variety of food, but it is little known that reputable jeans stores are also located there.
Ameyoko was bloomed as a black market after the WWII. During the Korean War in 1950s, a distribution center for the American military were based there, and some companies bought military supplies under the table and re-sold them at their stores. Then, they started selling made-in-America items like Ray-Ban sunglasses, ZIPPO lighters, leather garments and jeans. A shop called Maruseru in Ameyoko is the very fast shop to sell jeans in Japan. It still exists and carries American jeans, such as Lee and Wrangler, as well as classic Japanese labels like EDWIN and BIG JOHN.
Following Maruseru, many jeans store gathered in Ueno. Hinoya has the best reputation in the area today. It has 3 shops under the viaduct arches. They carry SUGAR CANE, BLUE BLUE, EVISU, pure blue japan, WORKERS, and other popular jeans makers as well as new Japanese brands. Moreover, all the collections of the company's in house brand BURGUS PLUS are stocked.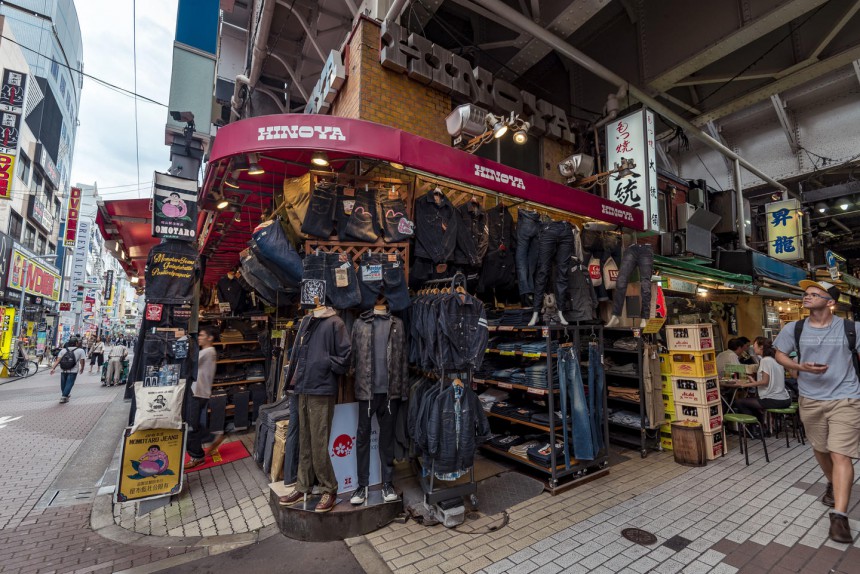 A life style store SUN HOUSE is also operated by Hinoya. The shop is filled with ENGINEERED GARMENTS, FilMelange, REMI RELIEF and KAPTAIN SUNSHINE. It has another door in Shibuya.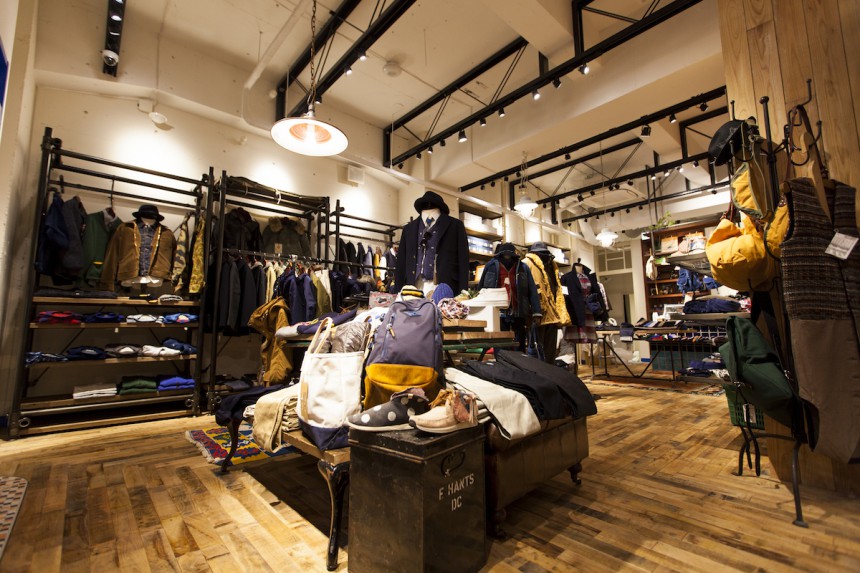 Freeport that was featured by us is located near Ameyoko street. Its selection of pants are mostly from Japanese brands, such as F.O.B Factory, OMNIGOD and Johnbull.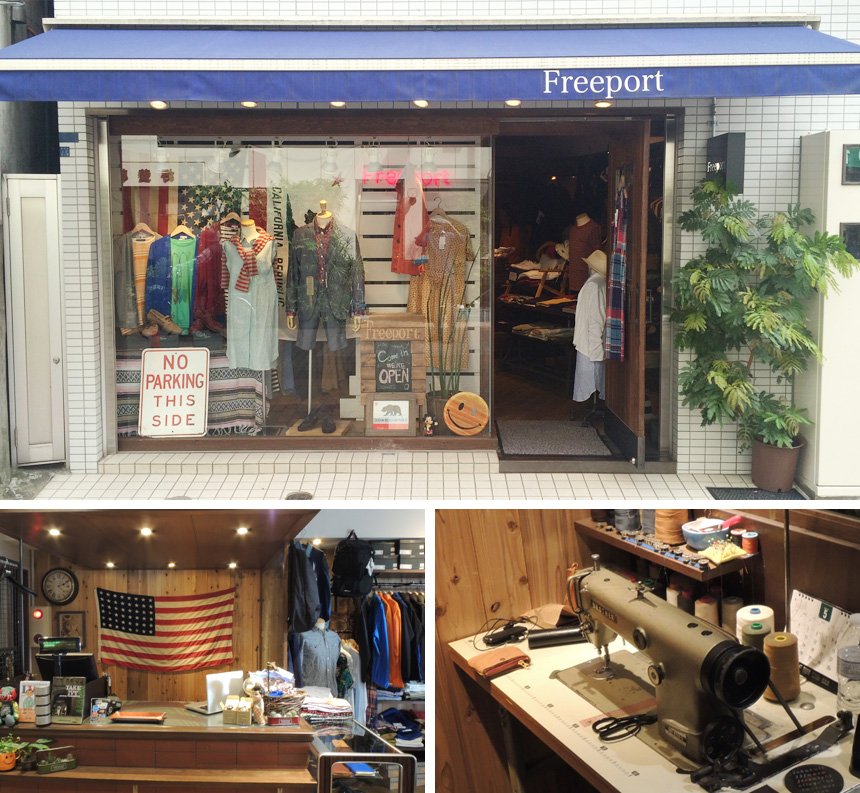 There are still a lot of great jeans shops in Ueno. It is one of the best places to buy Japanese jeans in the world. You will be able to find the best pair of jeans there.