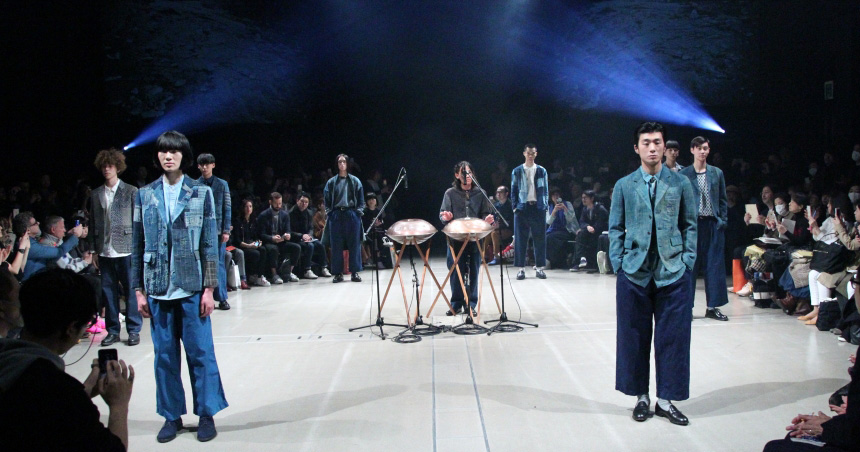 Amazon Fashion Week TOKYO is becoming the pinnacle of Japan's fashion weeks. KUON delivered Fall/Winter 2018 presentation at the event. The brand presented the value of vintage textiles, traditional dying methods and skilled craftsmanship that are originated in Japan.
Have a look at the photos of KUON's Fall/Winter 2018 presentation.
KUON has its was founded in 2016 in Tokyo by Shinichiro Ishibashi who is a former pattern maker of kolor. This up-and-comer's specialty is renovating vintage Japanese clothes or textiles called Boro for its clothing.