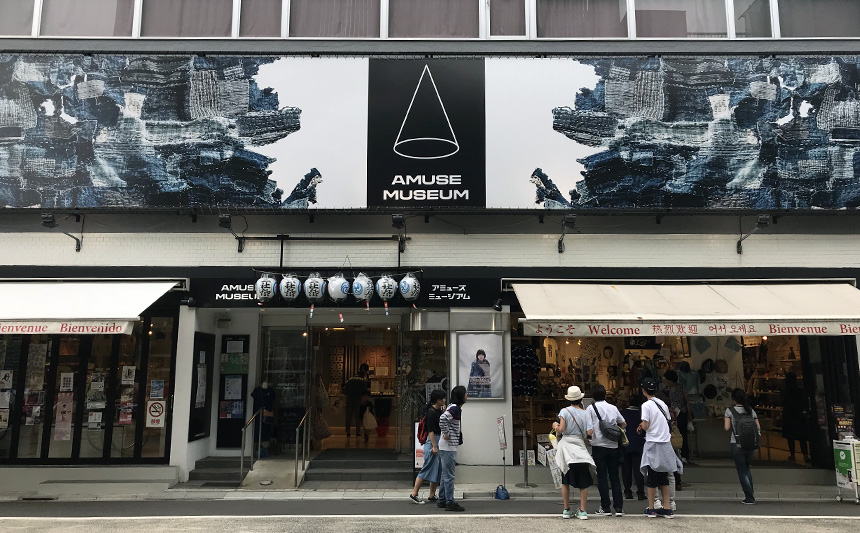 AMUSE MUSEUM in Tokyo revealed its 10th anniversary special exhibition "BORO – Real Astonishment".
Varieties of Boro fabric and clothing collected by ethnolgist Chusaburo Tanaka are showcased at the exhibition.
Boro is antique textiles on which several fabrics are patched over and over to repair damages, or clothing made of the textiles.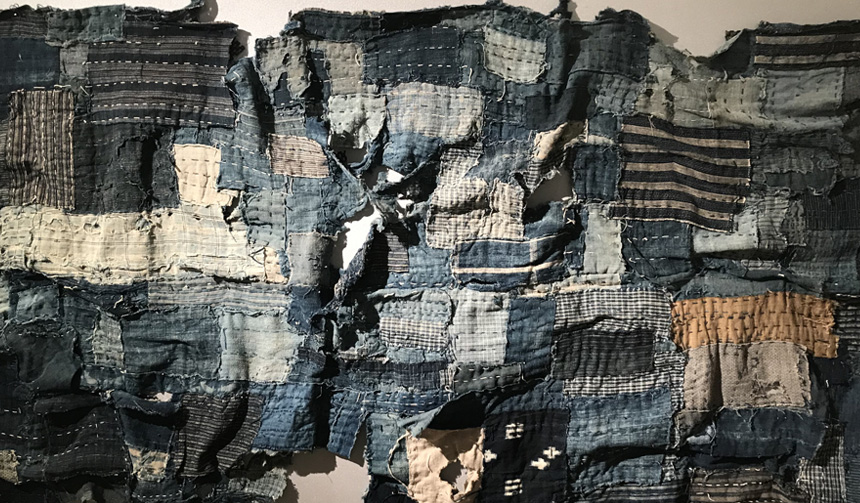 Boro were used in the 17th to early 19th century in villages in Aomori located in the northern part of Japan. The fabric or clothes have been taking over generations to generations up to 4th generation. Today, Boro is valued as pieces of art in Europe and U.S. and has become highly collectible. Many Japanese brands started to use Boro in their items.
How Boro was actually used by people back in the old days?
Decrepit cloth being patched over again and again Boro was used as futon, underwear, overcoat and clothing.
Firstly people wore Boro as clothing and when it was worn out, they made underwear out of it. Then it was used as dust cloth after that. Finally, it returned to be a piece of patch to repair Boro.
Bed Comforter
Used around 1870's ~1920's. Surface was woven with rags; thick hemp threads as the warp, cotton threads torn from cloths as the weft. Lining was mended with layers of hemp work clothes. Work clothes were also used for inner batting instead of pricy cotton, attributing to weighing as heavy as 8 kilograms.
Hemp Loincloth
A female loincloth made of hemp threads spun from their hemp plants. They usually wore it at night as underwear.
Donja
On winter nights in the rural Nambu District,whole families sleep naked covered under these hemp donja sewn with scraps of striped and stencil-dyed cotton and hand towels and stuffed with hemp roughage. Weighing a Heavy 14 kgs, It's a strain for one Person to move.
Tanzen
Thick home-wear for winter. With the opening of the Tohoku Railway in 1892, a precious few cotton products finally began to reach Tohoku. The hemp waste-stuffed donja faded away, but tanzen like this still only had a meager ratio of cotton to hemp cloth inside.
Underwear Shirt
Made from old fabric scraps stitched all over. People put working clothes on top of this. Buttons are attached around the cuffs for bugs not to get in through while working outside. Exhibited inside-out: Enjoy the beautiful lining with layers of Scraps.
Children's clothes
Baby clothes hand-sewn out of soft worn pieces of cotton. Was the red velvet string for a girl?
BORO from Kyoto. Tatsuke, the Pants. Hear the breaths they give.
Around 1900's corduroy started to be produced domestically and in farming and fishing villages, western style clothes were still very rare. People primarily wore kimono robes with geta sandals.
Smooth woolen material jackets or pants of new material made by sewing machines were still considered luxury items. People continuously mended the more expensive western style clothing to wear for decades.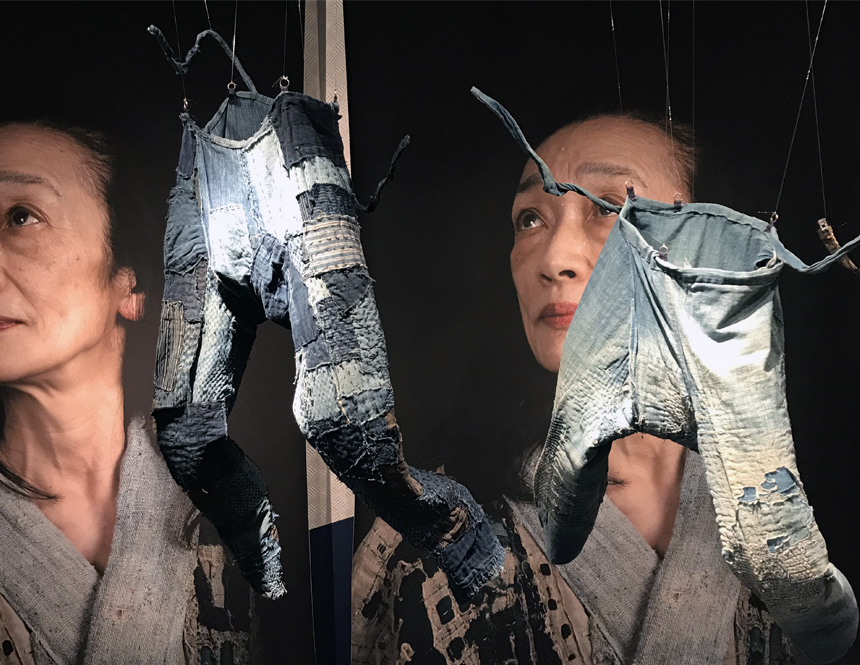 Have a look at how KUON renovates genuine Boro fabrics.