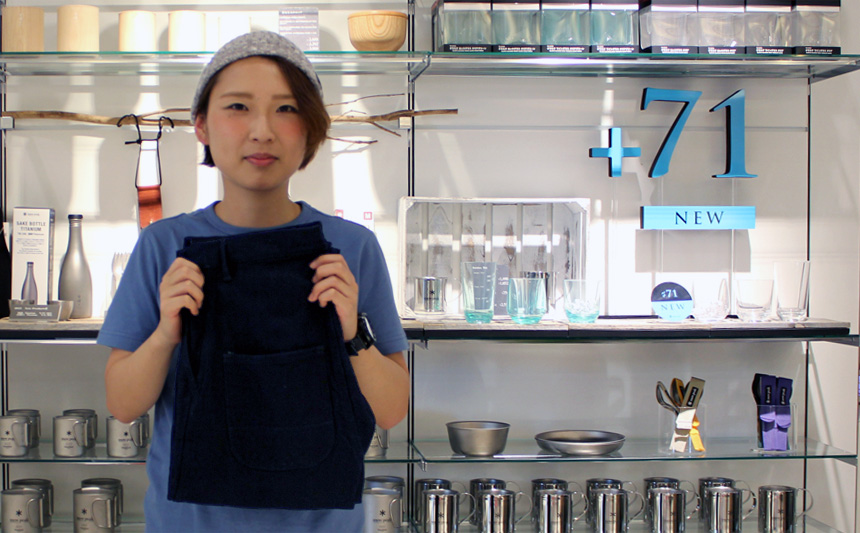 Snow peak was established in 1958 by Yukio Yamai in Niigata prefecture, North west of Japan.
The brand is famous for its high quality camping items mostly manufactured locally in Niigata with age-old craftsmanship.
Snow peak is now a leading camping company in the field and receiving a lot of attention from all over the world.
It has recently started its apparel line and it also well respected in the fashion scene.
The brand has several shops displaying its clothing line in and outside of Japan.
FASHIONPATHFINDER.TOKYO visited the one in Marunouchi that is Tokyo's business center where Tokyo station is.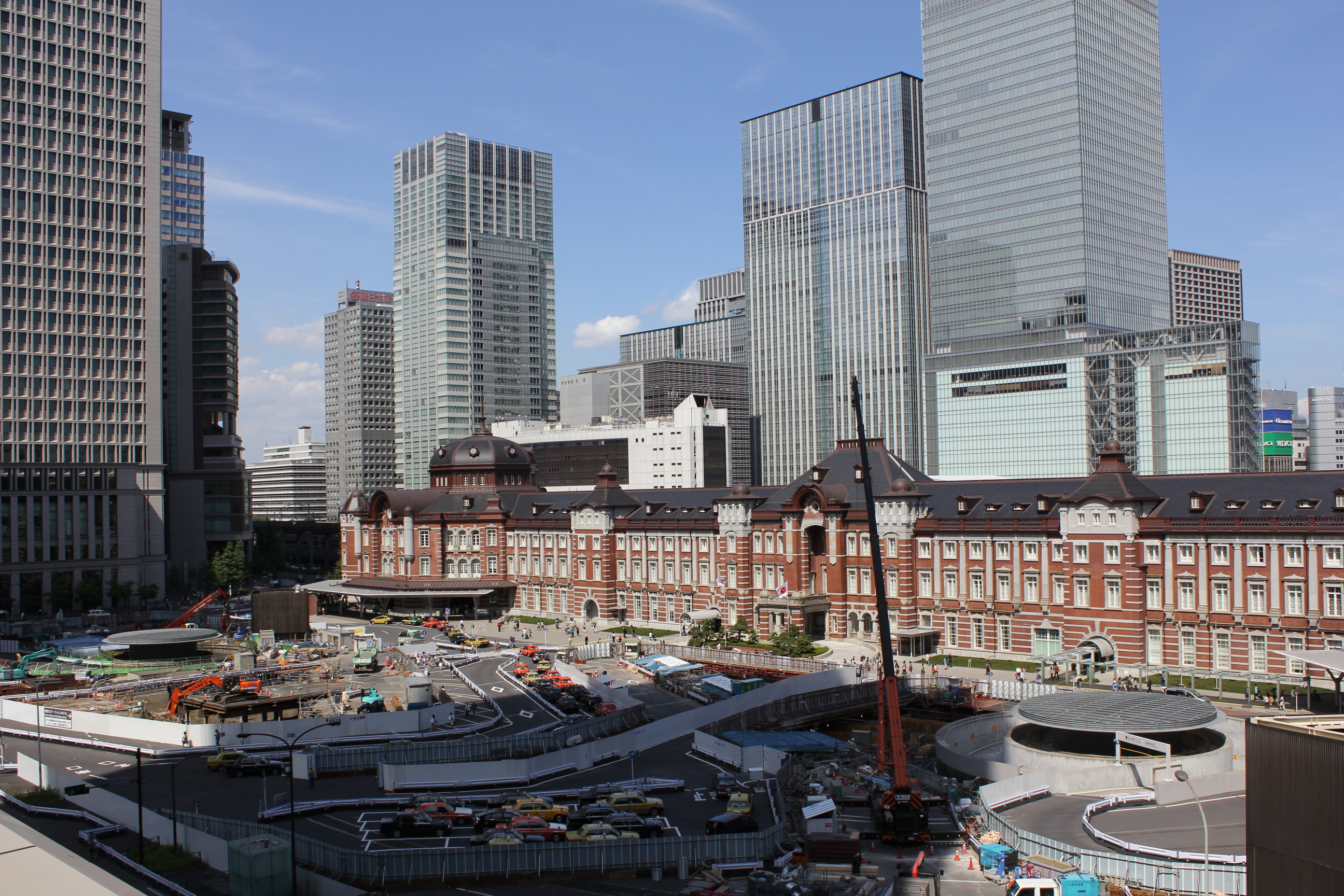 Many of the main selectshops, such as BEAMS, United Arrows and Tomorrowland, and several shopping buildings with numbers of shops, cafes and restaurants in them.
It is a new shopping district with beautiful office scenery.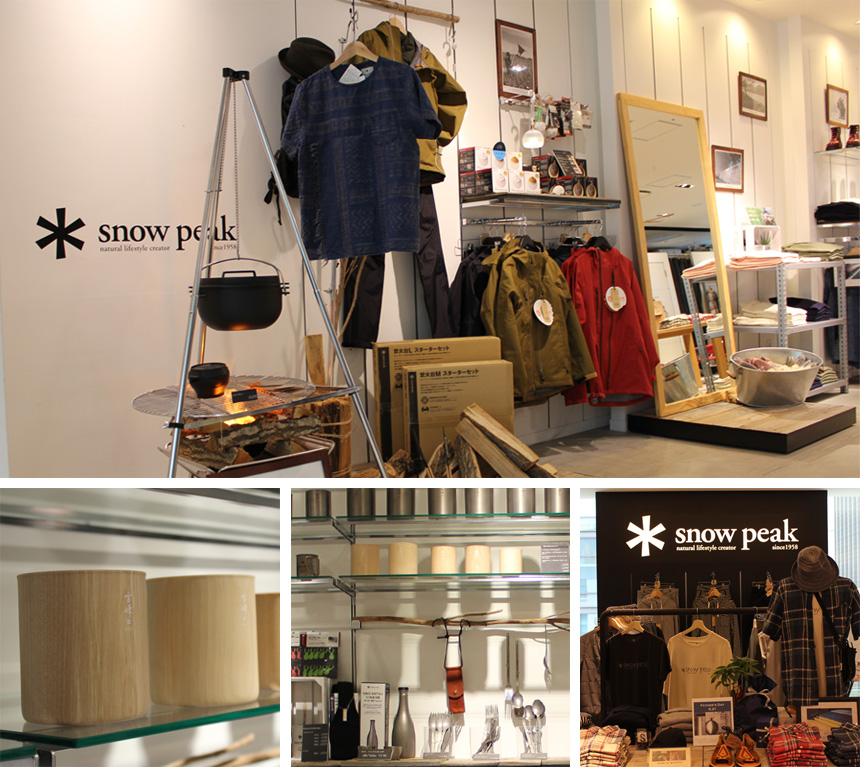 snow peak's Marunouchi shop is located in one of those fashion building called KITTE next to Tokyo station.
The store offers ranges of its apparel collections.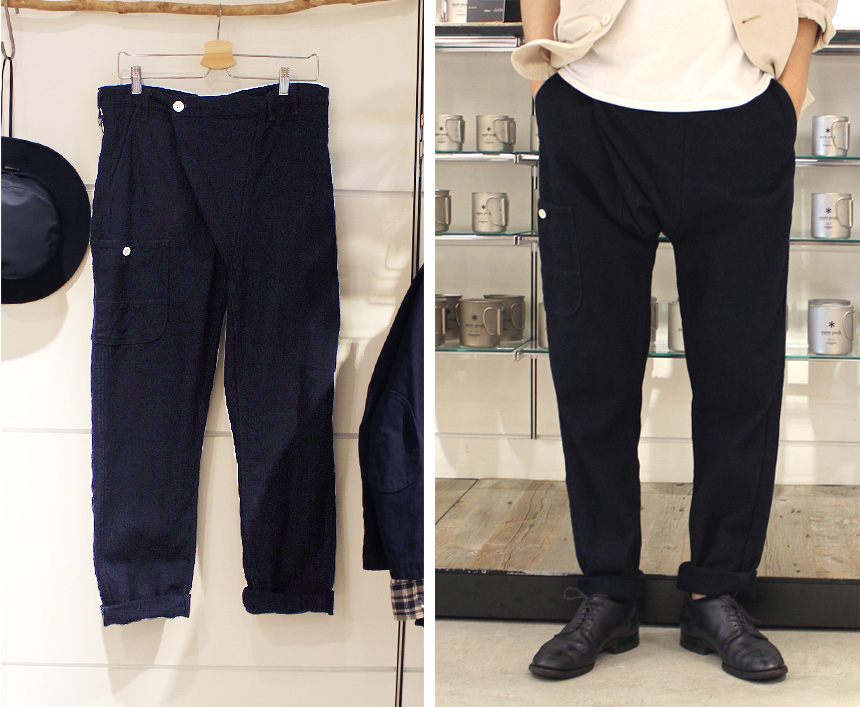 Noragi Pants is snow peak's recommending pants.
The pants is named after Nora-gi that is Japanese work wear for field work or farming.
The structure of the pants is innovative; extra room in front waist and fold it to adjust the waist.
This Nora-gi technique gives the crotch space to crouch down easily and helped people to plant in the old time.
The pants makes today's life easy too.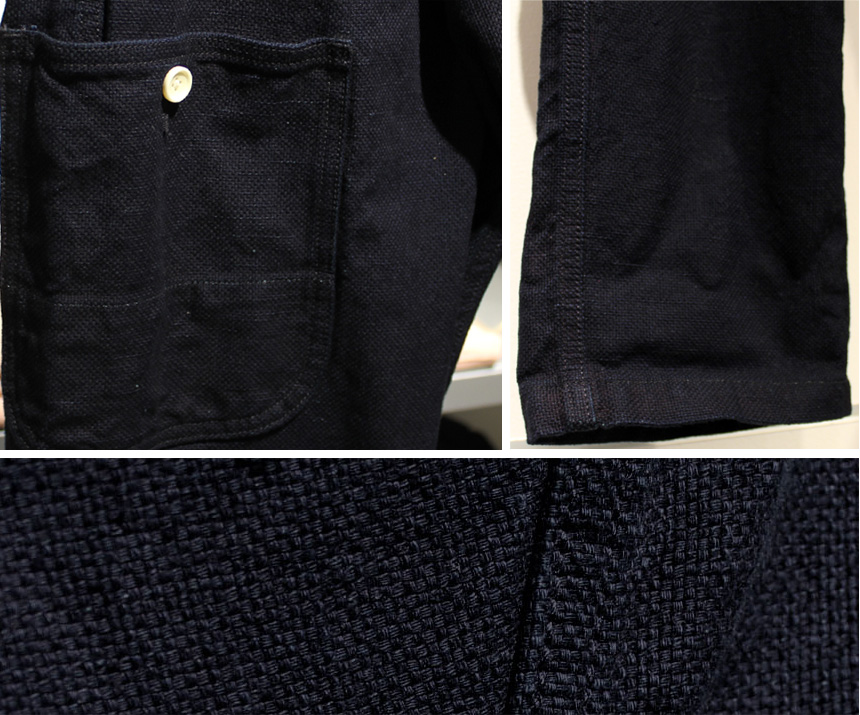 The bottom is made of Judo fabric.
The use of very traditional Japanese fabric with extra strength is very good feature of the item.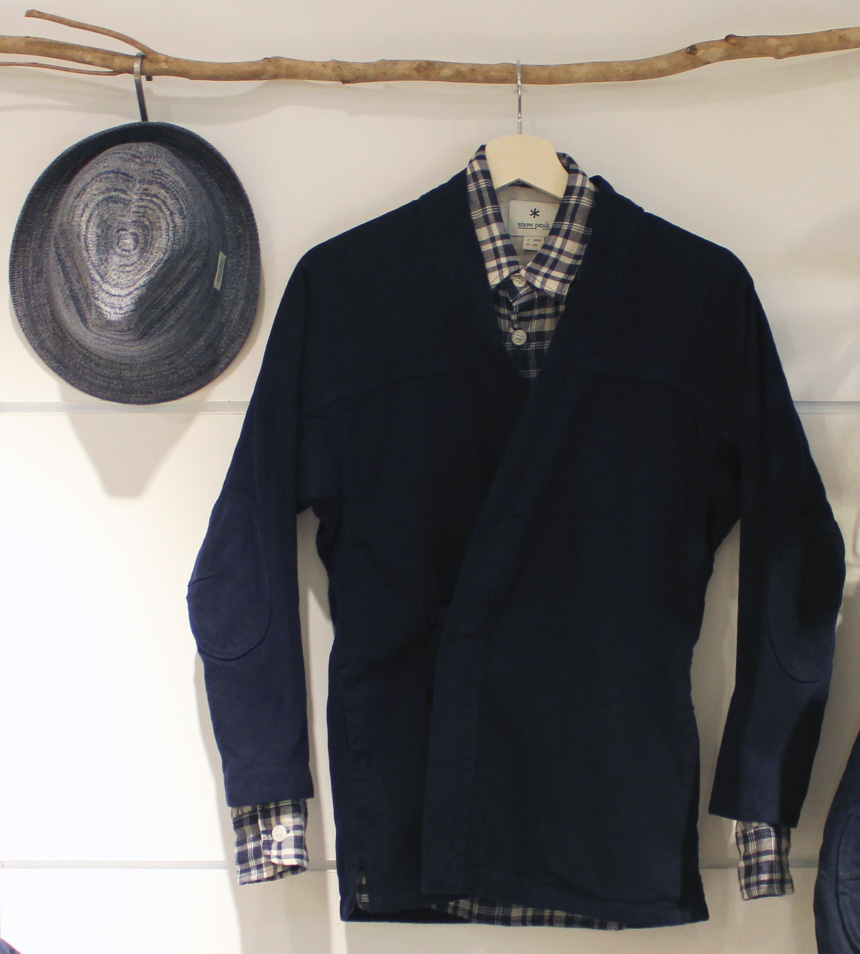 Snow peak has collaborated with Steven Alan to produce a beautiful jacket to match Noragi Pants.
This jacket is made in the same fabric.
The pants and the jacket are both garment-dyed with indigo.
You can find Noragi Pants in snow peak Marunouchi or snow peak's online store.
More photos available from our Facebook page.
snow peak Marunouchi
KITTE 4F, 2-7-2 Marunouchi, Chiyoda-ku, Tokyo, 100-7004