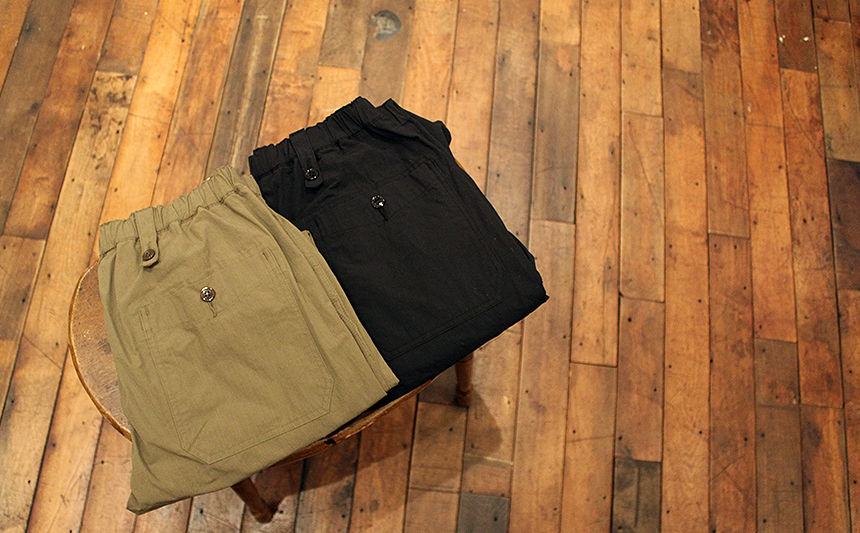 Following the article "WOOL TRACK PANTS from PHIGVEL MAKERS & Co. @PROD", PHIGVEL MAKERS & Co. has more of its 2015 Fall & Winter pants to offer at its flagship store PROD.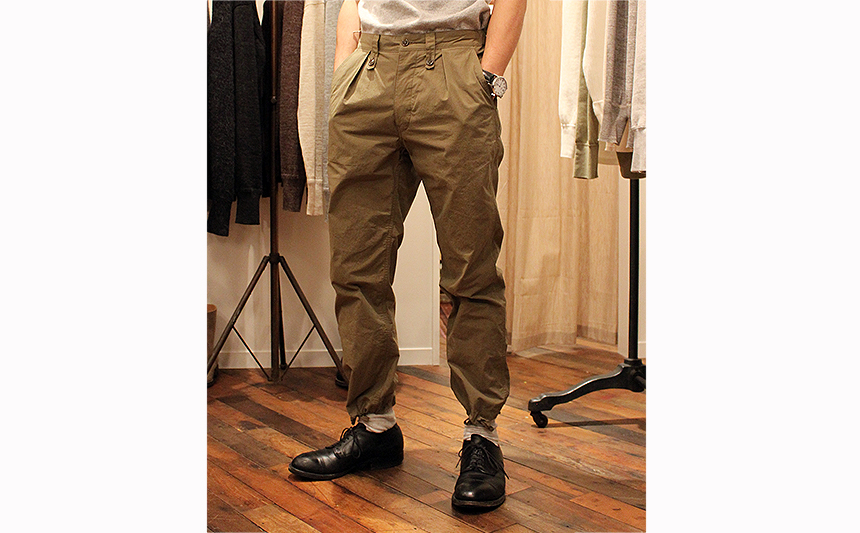 The jogger style pants are what they are specialized in. C/N FATIUGE TROUSERS is not the exception. Despite them being inspired by baggy military fatigue pants, they are in the beautiful slim tapered silhouette. Draw cords are placed at the hems of the trousers to make the shape. The 50% cotton and 50% nylon fabric has nice rough dry texture. PHIGVEL offers a down jacket in the same fabric to match the pants.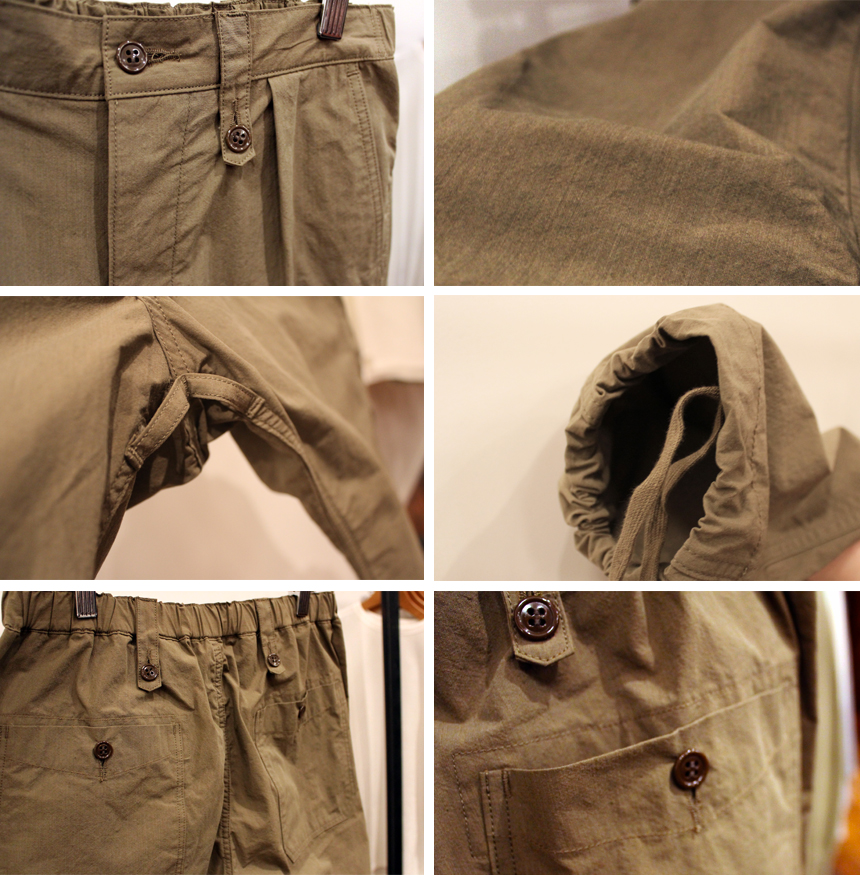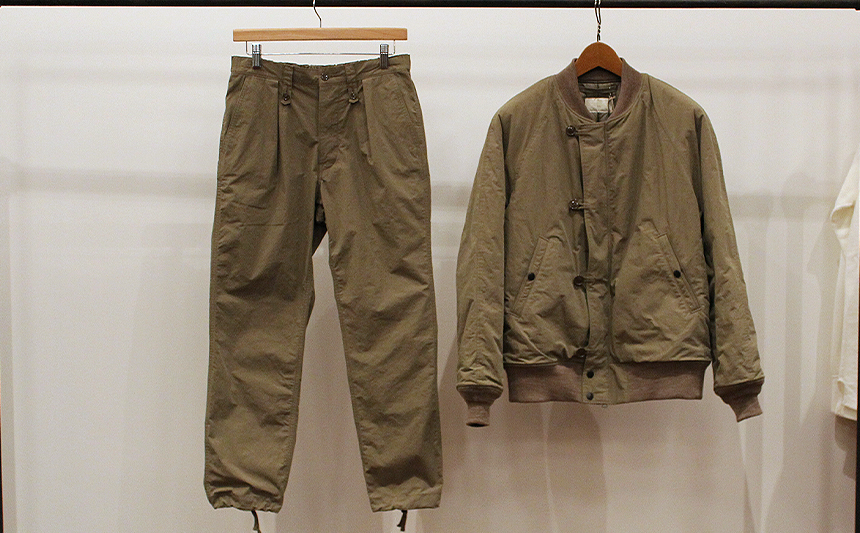 C/N FATIUGE TROUSERS is available at PROD.
Find more photos at our Facebook page.