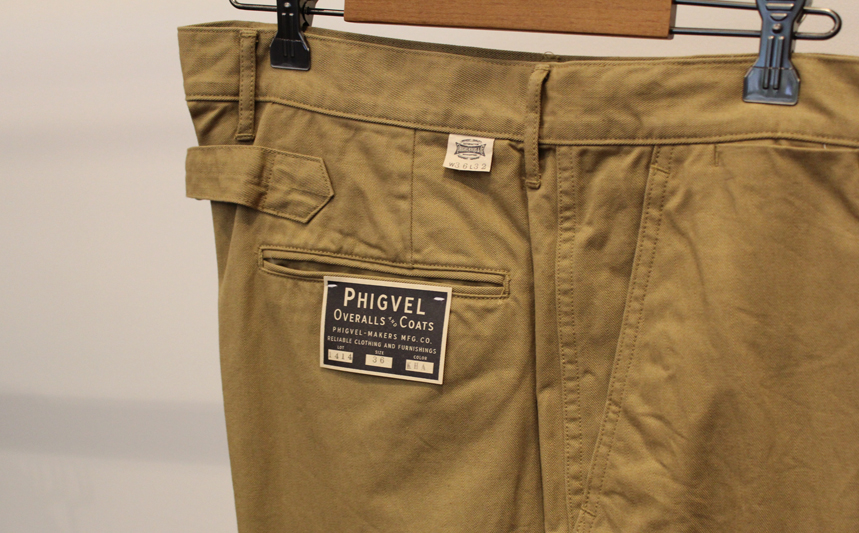 PHIGVEL MAKERS & Co. has been receiving attention in the Japanese fashion scene as an up-and-coming brand.
Its popularity has been spreading outside of Japan.
New York based selected shop Hickoree's, run by The Hill-Side that was designated as the Best Men's wear brand in 2015 by GQ, is one of the fast retailers to stock it outside of Japan.
PHIGVEL was started by Hideki Tono in 2003 with its cocept NEW CLASSIC.
Its products are classic and authentic; designed based on American vintages.
Adding a little bit of contemporary hint, such as employing modern silhouette, using high quality Japanese fabrication and deep know-how of production to them completes the brand's identity.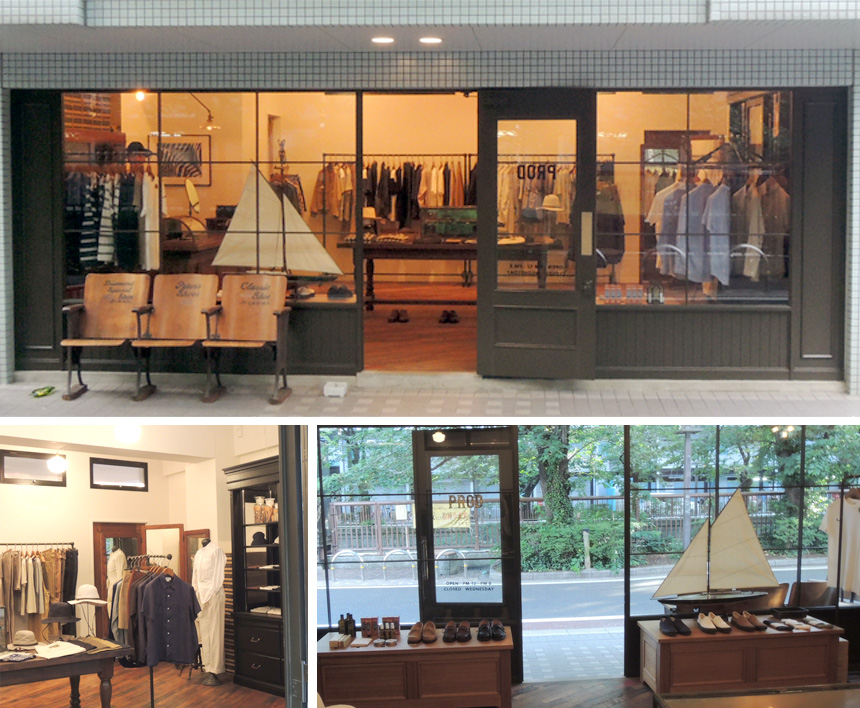 PROD, a boutique built next to Meguro Gawa river, has been in Nakameguro since November 2014 being run by PHIGVEL.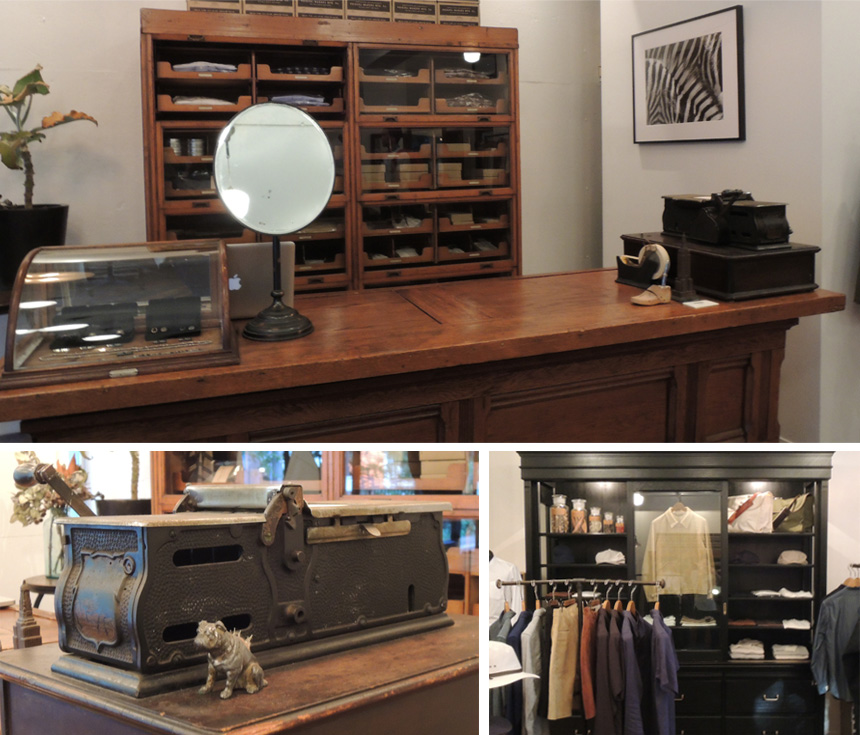 The shop is full of antique furniture from America like beautiful table and racks, and the best one is the very old till machine that still works.
PHIGVEL's full collections can be seen at PROD. They offer a wide range of pants.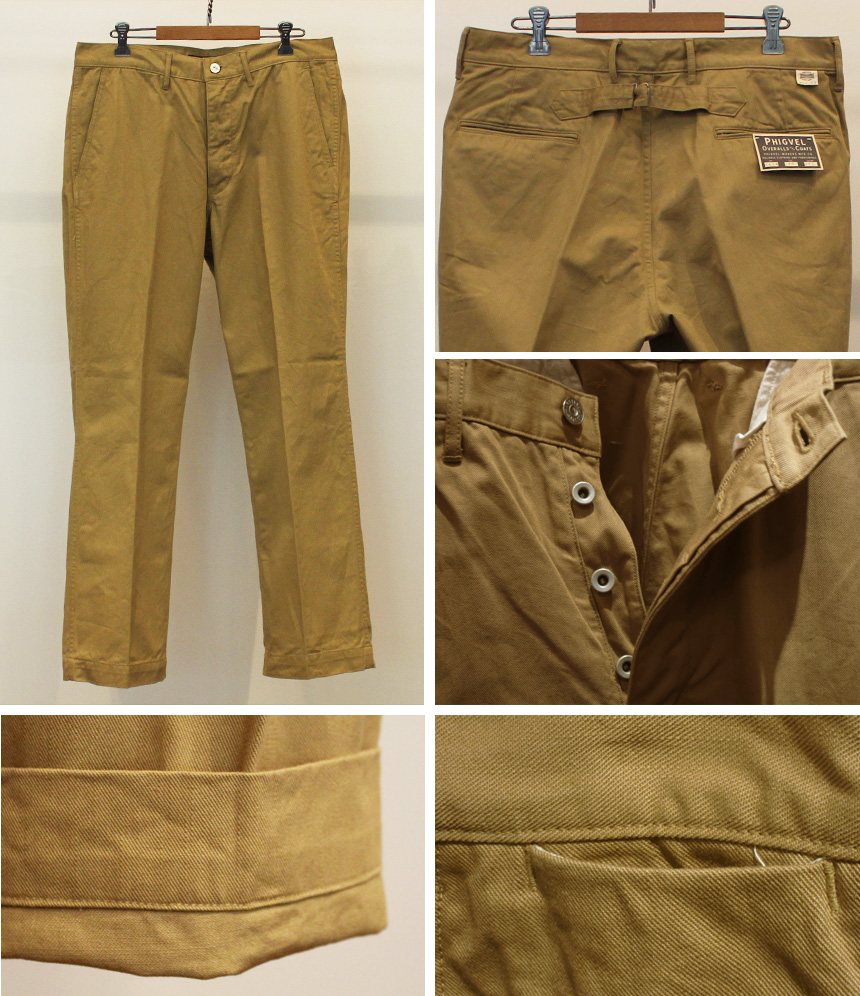 FASHIONPATHFINDER.TOKYO has chosen Phigvel's UTILITY TROUSERS to introduce.
The Pants are designed after 40's military pants with its original details like deep-rise with long button-fly, coin pocket and nice lapping seam.
Phigvel's contemporary essence to up-to-date the classic pants is that employing Japanese smooth cotton twill, attaching a metal buckle on rear waist and tailoring the silhouette.
They are roomy in the thigh but tapered towards the bottom, very beautifully shaped.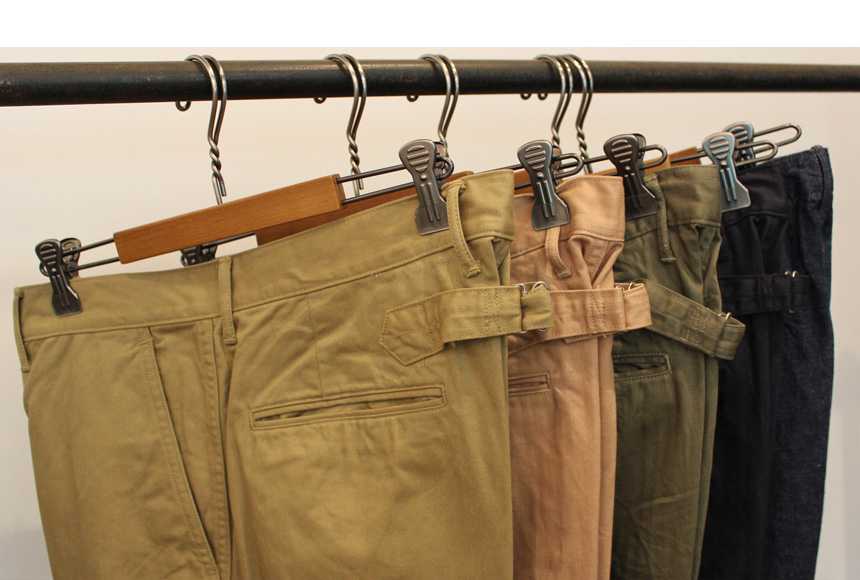 UTILITY TROUSERS come in 4 color ways; Beige, Navy, Ivory, Olive and Indigo.
They are available at PROD and see PHIGVEL MAKERS & Co.'s full collections from their website.
Find more photos from our facebook page.
PROD
1F, 2-17-10 Aobadai Meguro-ku,
Tokyo, 153-0042