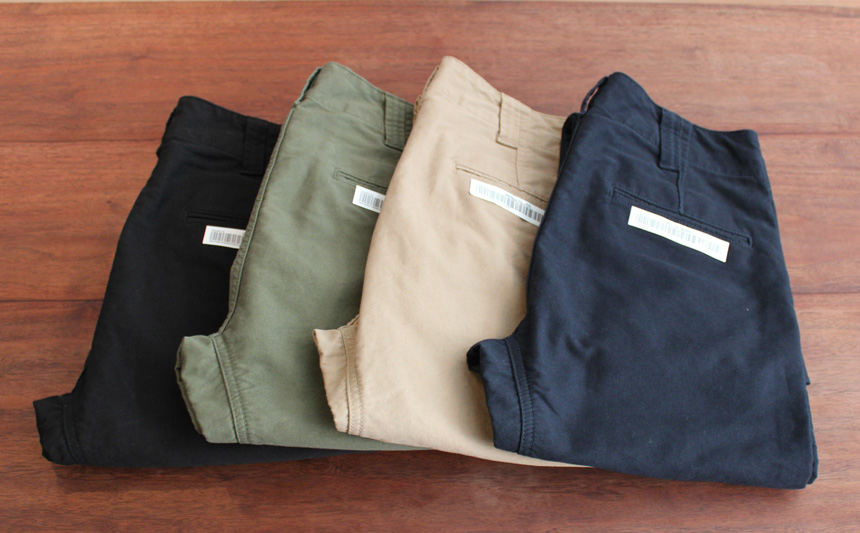 1LDK's house label UNIVERSAL PRODUCTS was established in September 2009 to create universal items for everyone with 1LDK's brand-new standards. It focuses highly on the quality and creative processes, such as fabric selection, pattern making and sewing without marking, trends and ages.
The Japanese brand started its history with long running core chino pants, ORIGINAL CHINO TROUSERS that features a beautiful slim silhouette with a regular rise and crotch plate.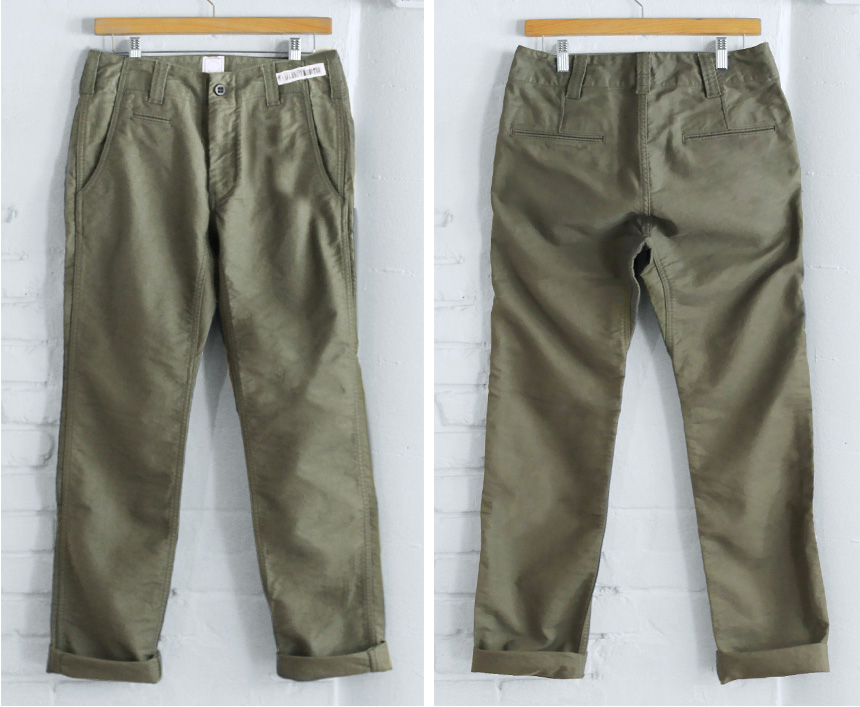 This pairs of chino takes details from 1940s US military chino trousers, such as the double-welt coin pocket and back pockets. The Japanese twill cotton fabric will creates amazing fades and seam puckering as you wear. Tapered Chinos is available in Beige, Navy, Olive and Black.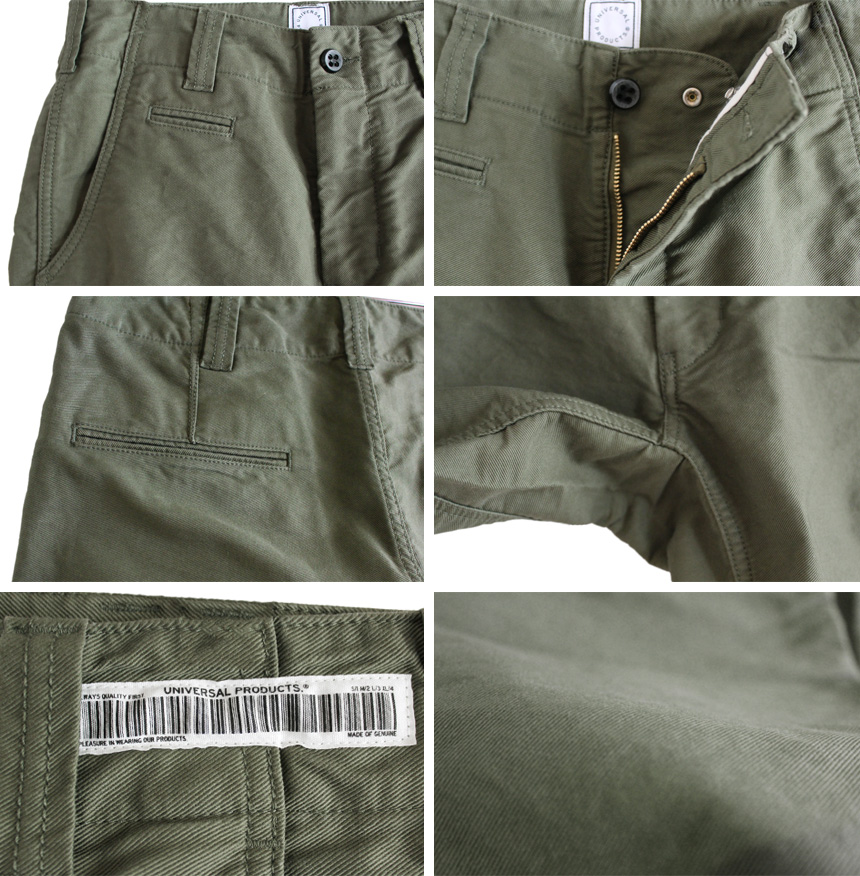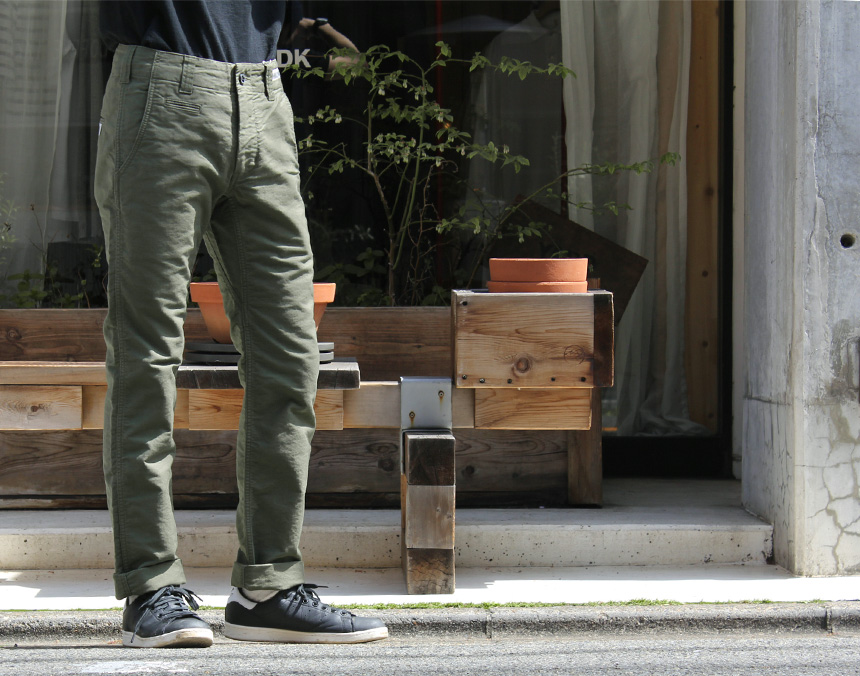 UNIVERSAL PRODUCTS'ORIGINAL CHINO TROUSERS can be found at stores of 1LDK and its online shop. More photos available at our Facebook page.