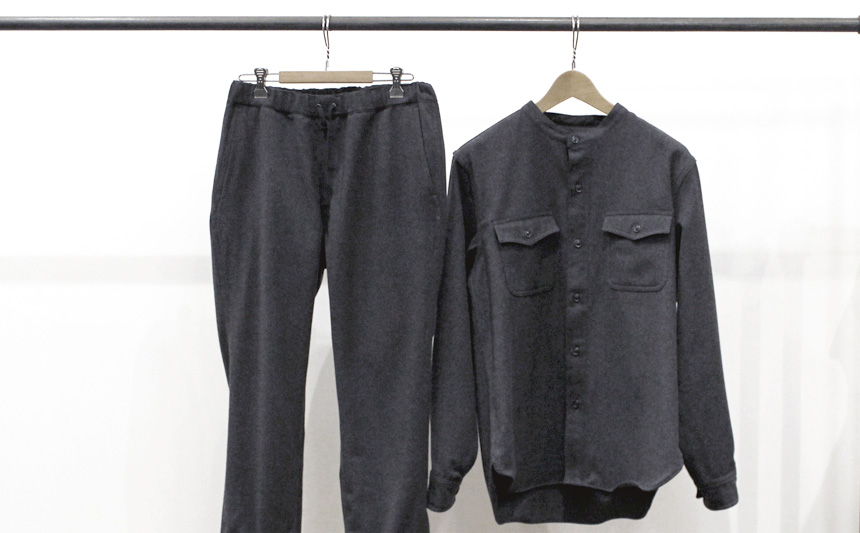 Tokyo based PHIGVEL MAKERS & Co. has been successful with its Fall & Winter 2015 collection. It includes military inspired pants and jackets mixing with ranch style coats.
PHIGVEL has been known for its extremely comfortable slim fit joggers style trousers. This season's pair called Wool Track Pants are available at their flag ship store PROD. They are made of wool with 20% cashmere blend. This makes them incredibly smooth and warm touch, and yet comfortable as always. 4 pockets, waist draw cord and crotch patch details. They are available in Charcoal, Olive and Dark Navy.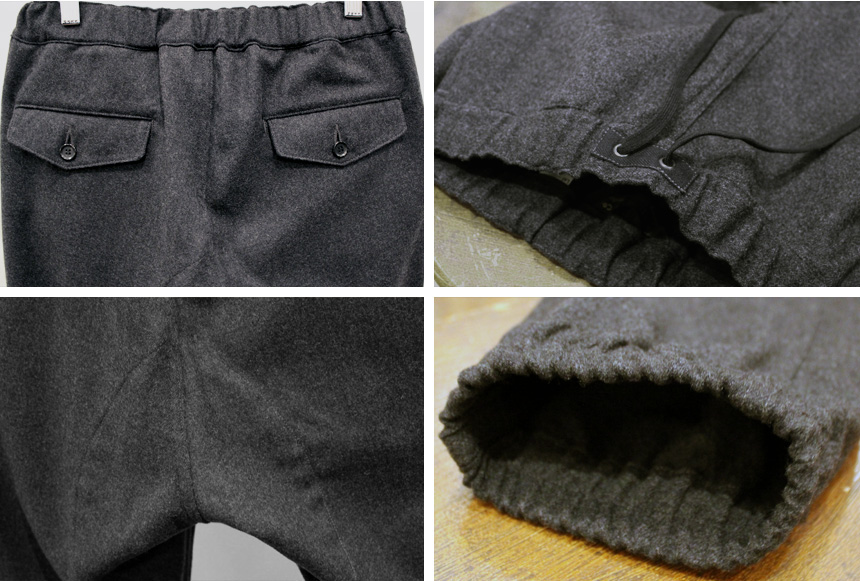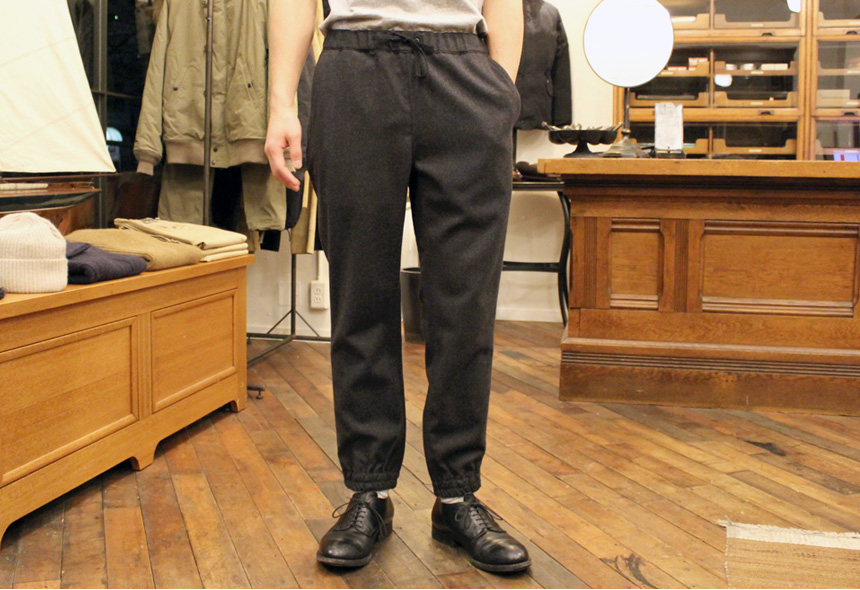 The pants match with a parka and no collared shirt in the same fabric.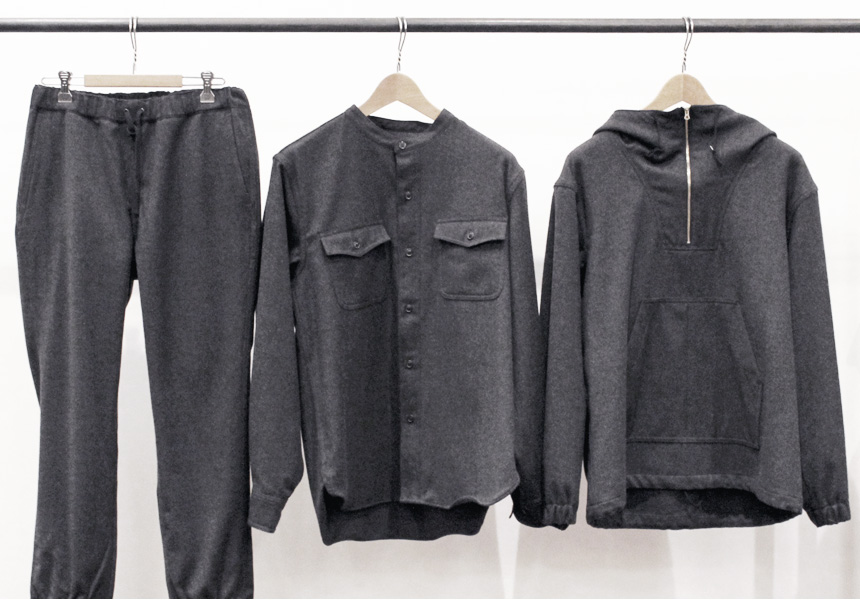 Find details about Wool Track Pants at PROD or PHIGVEL's website.
Find more photos from our Facebook page.