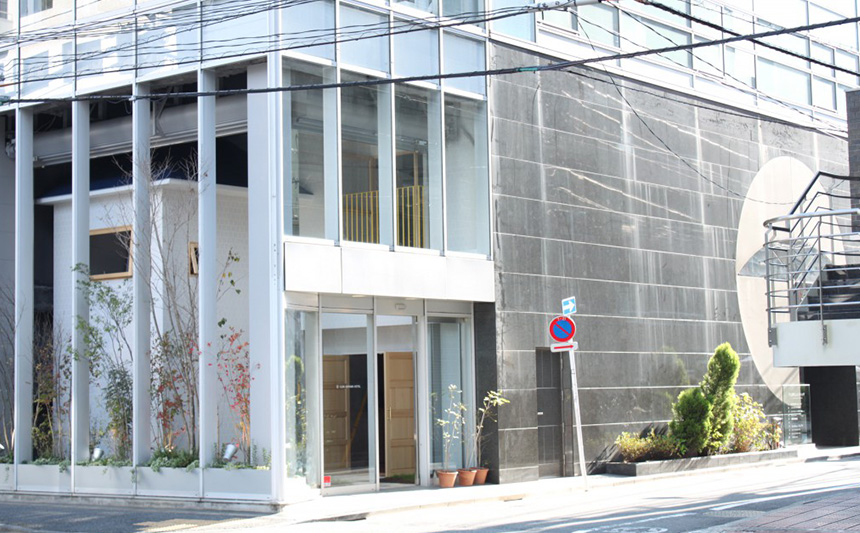 ABOUT
A powerful new force 1LDK was started in Nakameguro. The sixth store 1LDK AOYAMA HOTEL is on Kotto Dori with a concept "NONE-DAILY LIFE IN THE DAILY LIFE". As the name suggests, the shop looks like a hotel and provides a tranquil time and surprise.
PANTS BRANDS
COMOLI
COSMIC WONDER
MOUNTAIN RESEARCH
UNUSED
SELECTION
1LDK Aoyama Hotel carries a different selection of Japanese brands from 1LDK in Nakameguro, such as a likes of KAPTAIN SUNSHINE, COMOLI SCYE and UNUSED.
SPACE
The multi-brand boutique is composed of two levels; lobby-looking 1st floor with a reception desk and 2nd floor corridor covered in nice blue carpet and hotel-room-inspired divided areas with wooden tables, chairs and shelves.
TAX FREE
YES / NO
INTERNATIONAL DELIVERY SERVICE
YES / NO
CREDIT CARD
YES> / NO
WEBSITES
ARTICLES
INFORMATION
6-8-18 Minamiaoyama Minato-ku Tokyo 107-0062
TEL: 81-3-5778-3552
DIRECTIONS
1LDK is located near Omote-Sando station. Omote-Sando is 2 minutes from Shibuya.

Shibuya station

↓Tokyo Metro Ginza Line for Asakusa

Omote-Sando

↓Walk for 11 minutes

1LDK AOYAMA HOTEL
6-8-18 Minamiaoyama Minato-ku Tokyo 107-0062
6-8-18 Minamiaoyama Minato-ku Tokyo 107-0062