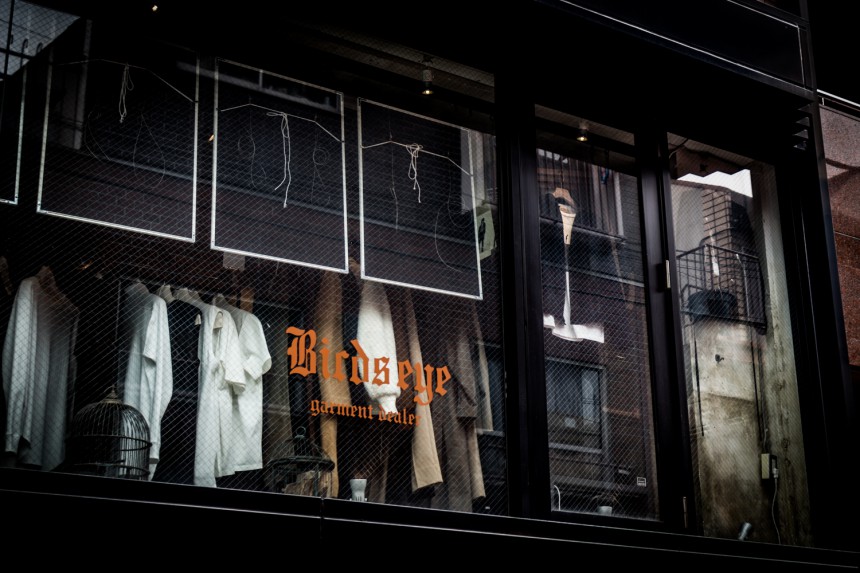 Following the article "11.5oz STRETCH DENIM PANEL KIRIKAE from WYATT @Birdseye", Kento Nedachi, a young business owner of Birdseye, has been running one of the most powerful men's select shop in Simokitazawa since 2011 and its online store that is the original Birdseye since 2007.
Kento showed us a Toykoite coordinate with the pants. He picked up black and white stripe T-shirts to make a monotone style. Also he paired it up with a relaxed hat. Great comfortable chic outfit.
11.5oz STRETCH DENIM PANEL KIRIKAE has two colors: black and blue.
When you find yourself in Tokyo, visit Shimokitazawa and enjoy Birdseye's world.
2F 2-30-10 Kitazawa, Setagaya-ku, Tokyo 155-0031