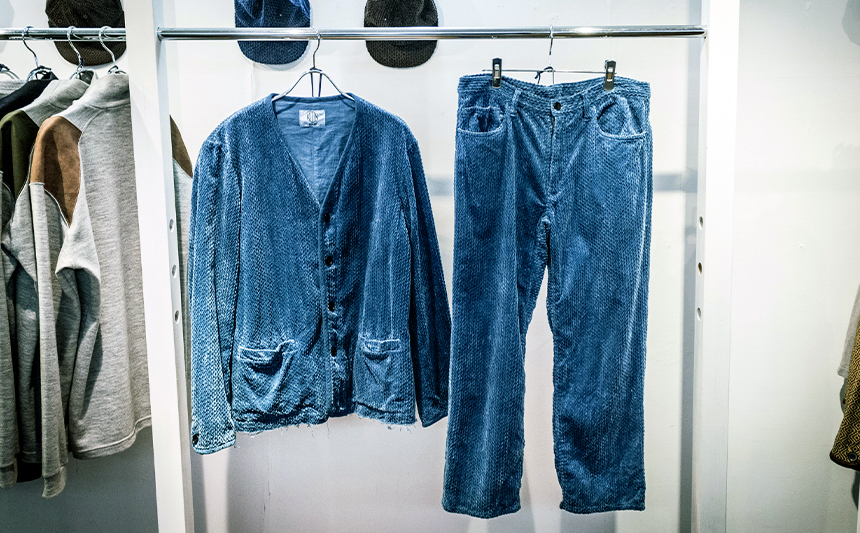 Following "FW17 Pre-veiw: KUON's Wide Pants made of 50's Czechoslovakian Tent CoversCHINOS", we were attracted by another pair of pants at KUON's Fall/Winter 2017 exhibition.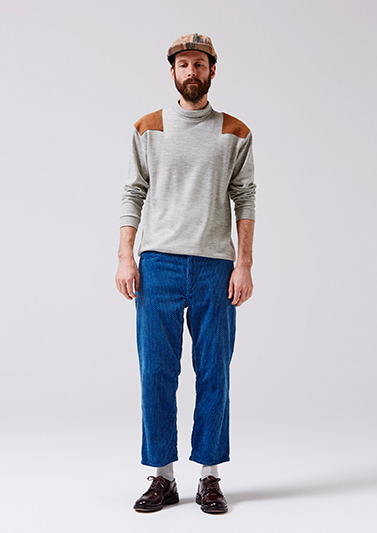 [Photo by Makoto Hoshino]
Regular-fitted 5-pocket pants are made of uniquely formed corduroy. The fabric are woven in a special way in Shizuoka where the Mt. Fuji is located. The pants are product-dyed with Ai-zome technique that is a traditional and the oldest dye method in Japan that uses the fermented leaves of Ai (indigo) plant. The color fades evenly to amazing greenish light blue. This unique combination of Japanese fabric and tradition can only be made by KUON. Will be available at its stockists from the 2017 Fall & Winter season.