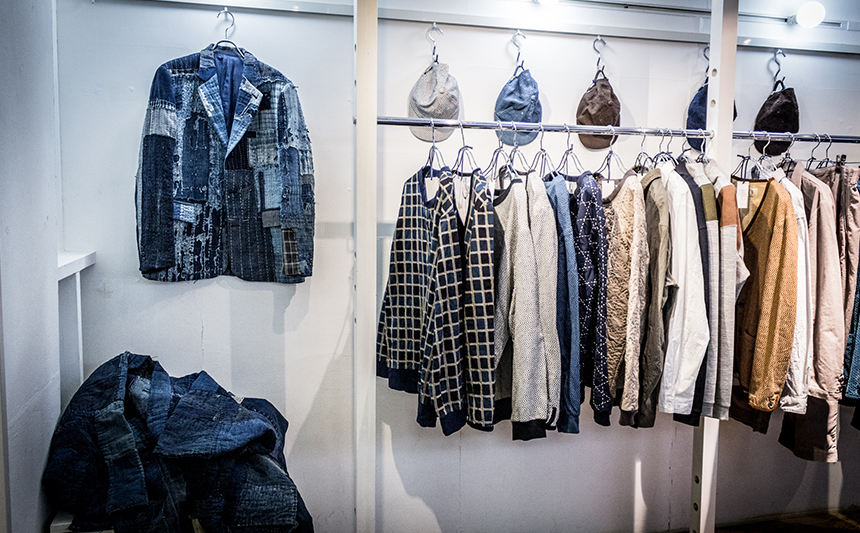 KUON has revealed its Fall/Winter 2017 collection in Tokyo following its first exhibition in Paris. It was great to see the ancient fabric mania consistent with its use of Boro as well as other rare vintage fabrics.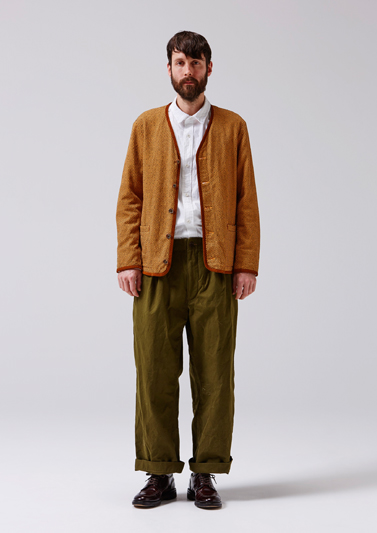 [Photo by Makoto Hoshino]
KUON has chosen 60+ year-old tent covers of Czechoslovakian military to make Chino-style pants. The 100% cotton tent covers are woven so tightly that water does not come through without filming nor coating the surface. Being made in the 50's, they are different to each other in depth of color, location of seams and conditions. Ishibashi, the designer of the brand and former pattern maker of kolor, makes great use of these differences and the structure of the fabric. He successfully produced very KUON-looking Chino in which the originality of the tent covers, such as their seams and damages, are shown beautifully. The pants will be available at stockists of KUON in the 2017 Fall & Winter season.