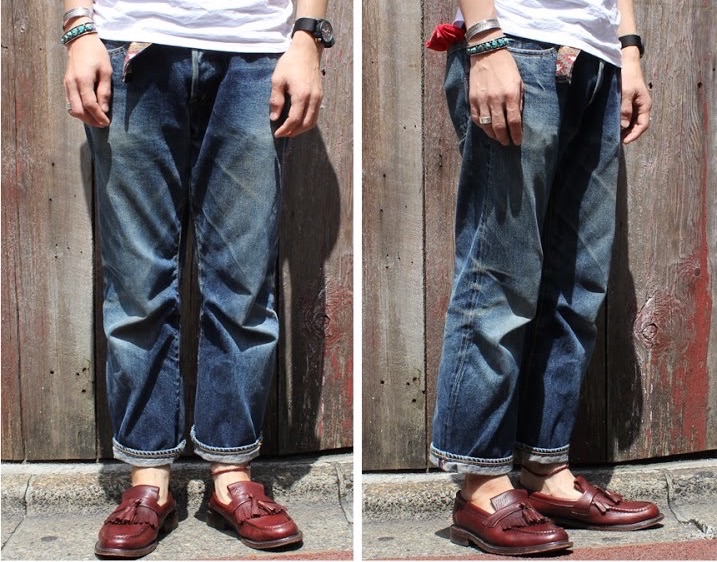 BLUE BLUE has gained cult not only in Japan but in the world. Influential select shops naturally carry this brand.
FATIONPATHFINDER.TOKYO visited its shop in Tokyo in order to discover its popularity.
On the nearby street from Nakameguro station, BLUE BLUE is located. The shop carries BLUE BLUE, HOLLYWOOD RANCH MARKET, H.R.REMAKE, custom ordered Alden shoes etc.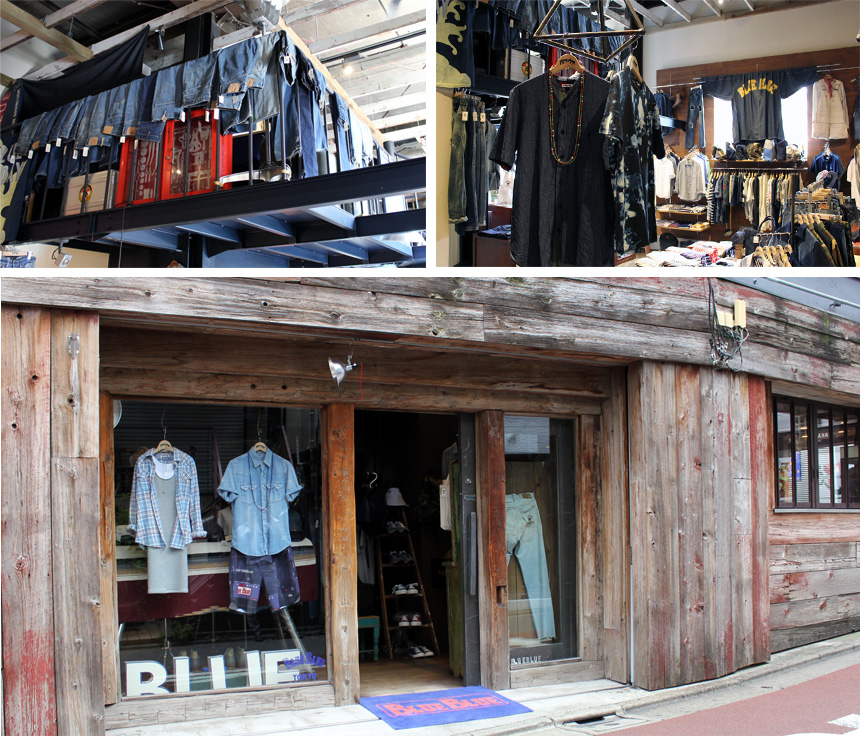 BLUE BLUE is one of brands of SEILIN. Co. They have run popular brands, such as HOLLYWOOD RANCH MARKET, H.R.REMAKE. BLUE BLUE began in the early 1980s as a denim line of HOLLYWOOD RANCH MARKET. It became popular following for its basic but beautiful design, construction techniques and entirely Japanese made.
A member of the shop staff Fujino introduced us PP-5XX whose silhouette is standard straight featuring 14.8oz, 5 pockets, hidden rivet, button fly and selvage. All the process from weaving denim in an old machine they own to sewing are done in Okayama, the Mecca of denim manufacturing.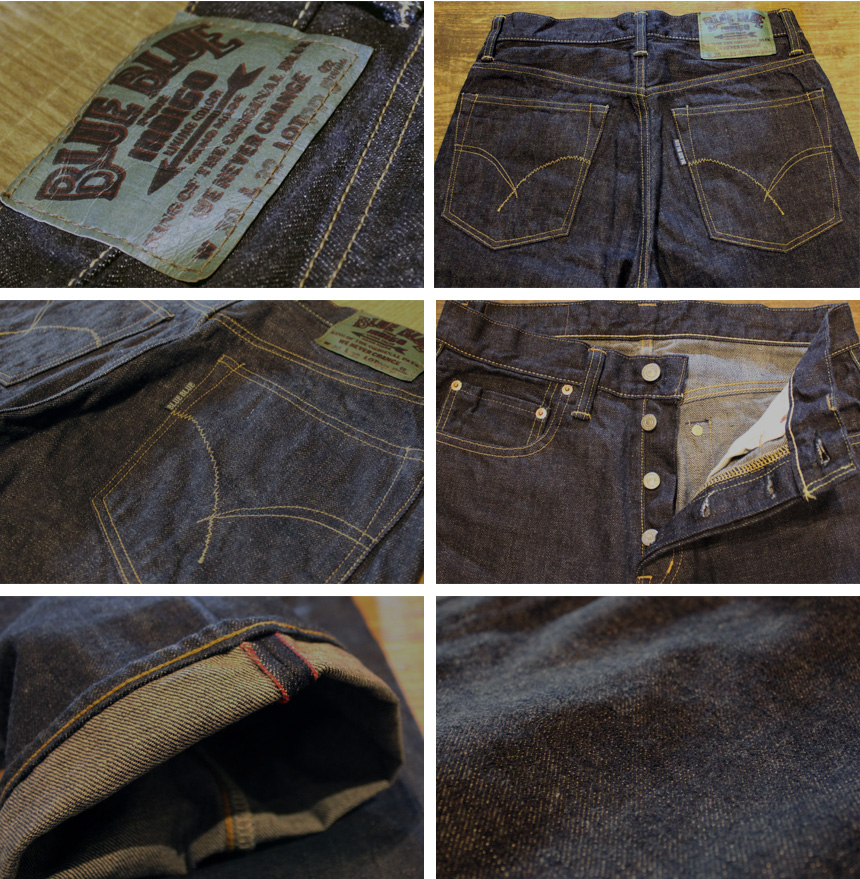 Fujino showed 3-year-worn-by-him sample.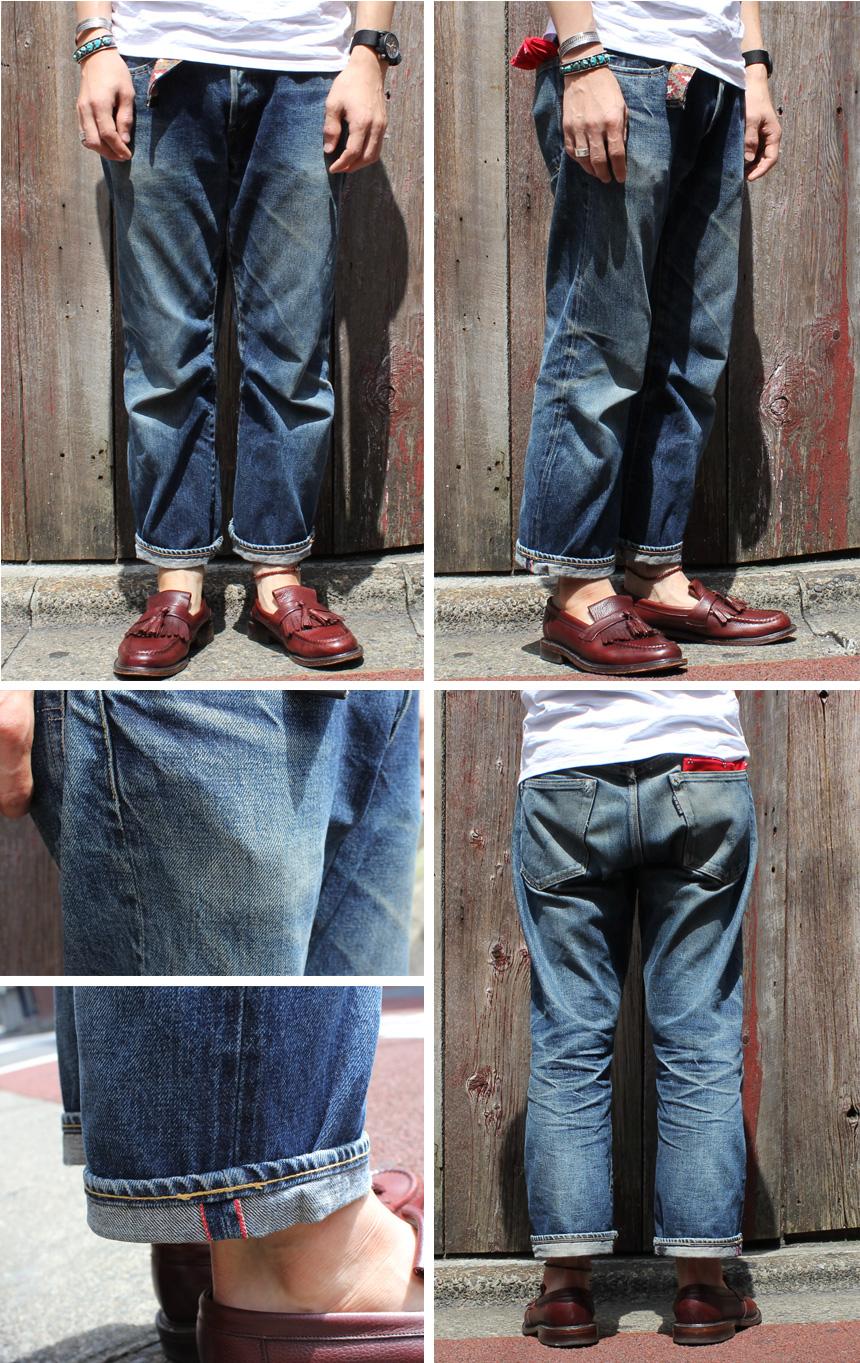 They have amazing vertical fades. He chose a 3-inch bigger ones than his regular size and that made this beautiful straight silhouette, relaxing but not slovenly. He fitted white T-shirts and brown leather shoes with them. Even though simply coordinated, faded PP-5XX is making his style chic.
You can find PP-5XX at BLUE BLUE in Nakameguro or SEILIN & Co.'s online store.
More photos available from our Facebook page.
BLUE BLUE in Nakamegero
1-49 Ebisuminami, Shibuya-ku, Tokyo 150-0022