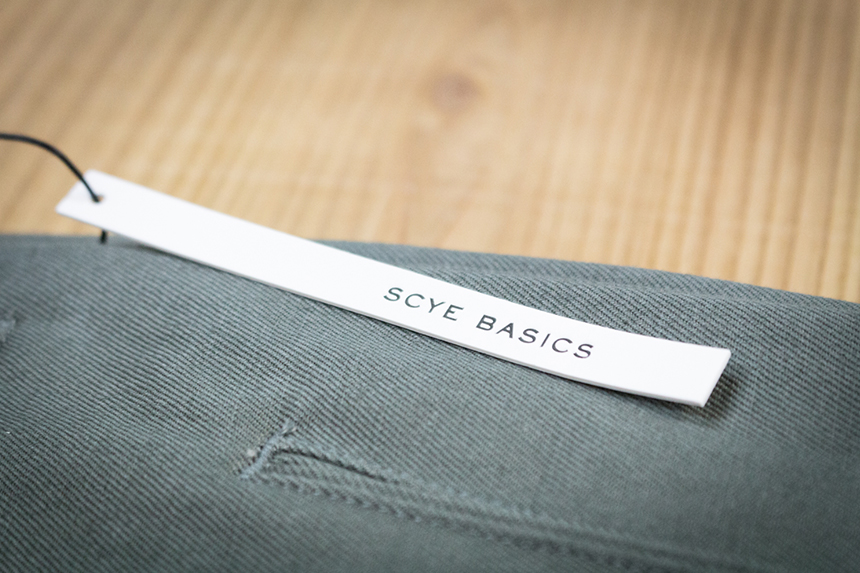 Tokyo based SCYE has a great reputation in its traditional-meets-contemporary-look in Japan. The brand creates pants by using skills like European style tailoring and modern cutting to give them elegant silhouettes as well as comfortable fit. andPheb is the only stickiest in Koenji.
Chino Tapered Trousers, one of the brand's recent core pants. Its silhouette is very SCYE. Deep crotch with wide legs rapidly tapered from the knees. This gives the classic M-41 chino based pants contemporary look. A unique side slip pocket is placed on back of the right thigh.
Its original chino cloth has a dull and dry surface not like normal shiny chin fabric. It is achieved by being woven with randomly located thick and thin yarn made of 100% Californian cotton.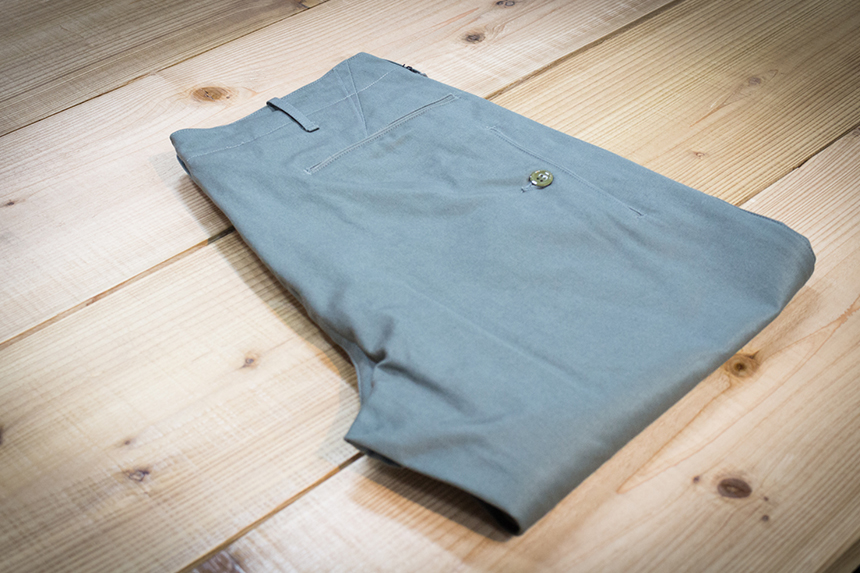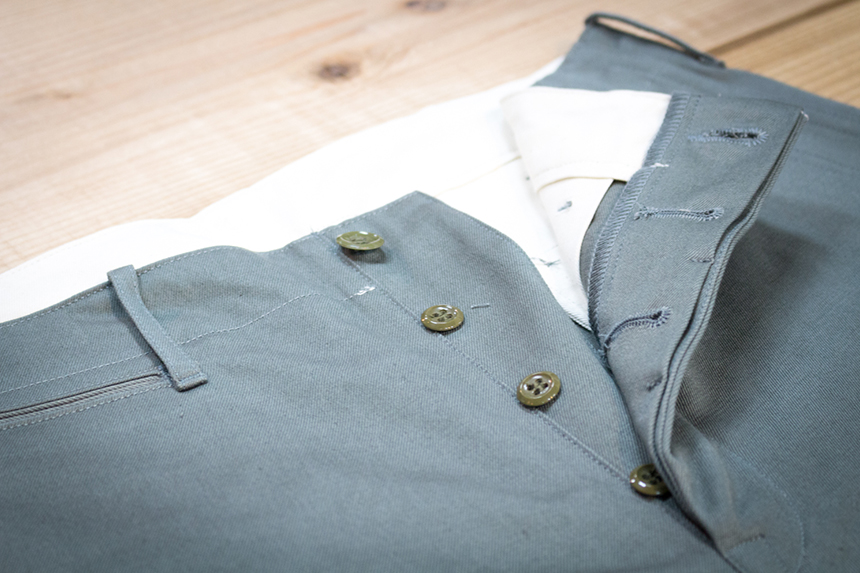 Chino Tapered Trousers is available in Olive and Beige.
Find more about Tapered Trousers from SCYE at andPheb in Koenji or its online shop Pheb International.