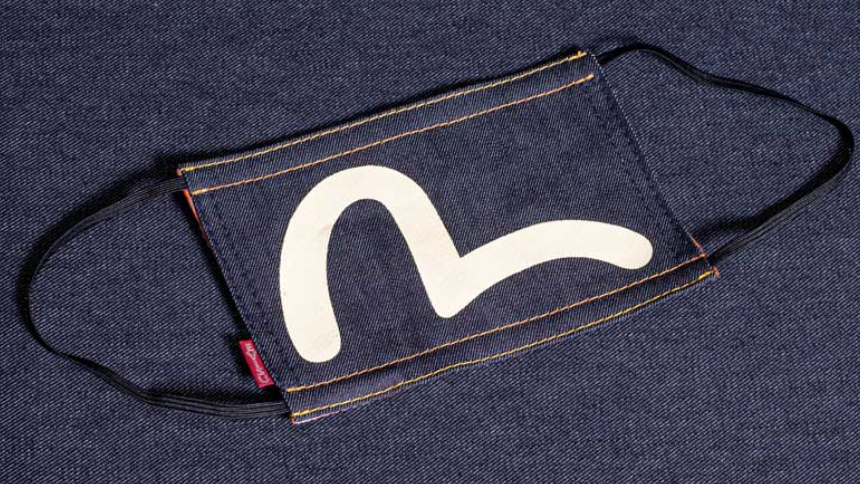 As the COVID-19 pandemic has spread all over the world and the numbers of infected and deaths boosted in many countries. Luckily, Japan has been keeping numbers of those relatively low. One key reason for this is that the country gives tests only to limited numbers of people in order to maintain the hospital capacities for patients in critical condition.
It is also said that Japanese mask-culture may be also behind the slow pace of the epidemic. Today, World Health Organization recommends people to wear face masks in public to prevent infection. For those who are not comfortable with matching a white medical face mask to your heritage outfit, we would like to introduce cool masks from Japanese denim manufactures. They are made of Okayama denim, chambray and military fabric to go with a pair of Okayama jeans. They are washable so you can enjoy the aging too. Have a look at cool face masks from EVISU, FULLCOUNT, STUDIO D'ARTISAN, KURO, EDWIN and Johnbull.
EVISU
FULLCOUNT
STUDIO D'ARTISAN
KURO
EDWIN
Johnbull
It is a very hard time but we need to get over this as soon as possible by not getting nor spreading the COVID-19 with these amazing face masks.
We hope all of you to stay healthy and fashionable.
Ratings
Scroll Up