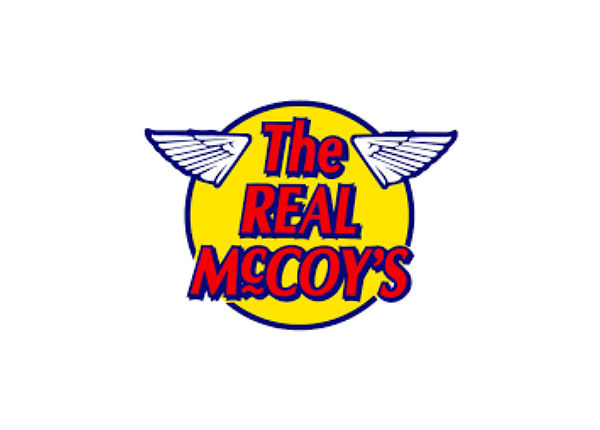 BIO
The Real McCoy's consists of distinct three lines to give each name a clear identity. "Real McCoy" is the Military reprodcution line focusing on US Navy, Armny and Airforce. "Joe McCoy" refers to American sportswear, workwear and denim. Under the name of "Buco", biker related items, such as biker jackets, are produced.
Hiroshi Okamoto, an illustrator and one of the founders of the brand, re-produced 300 pieces of A-2 Flight Jacket for POPEYE magazine in 1987 and the jackets were sold out at pre-order. Followed by this success, he established The Real McCoy's in 1988 with Yoshihiro Shimura who later started Perrows.
PANTS
The Real McCoy's reproduces vintage pants, such as jeans, military pants, chinos and sweat pants. These products are made in Japan focusing on all the small features of the vintage. Most of the pants fit like the vintage ones.
TYPES
JEANS

CHINO

TROUSERS

MILITARY PANTS

SWEAT PANTS

SHORTS
PANTS IMAGES
PANTS' PRICE RANGE
¥12,000 ~ ¥160,00