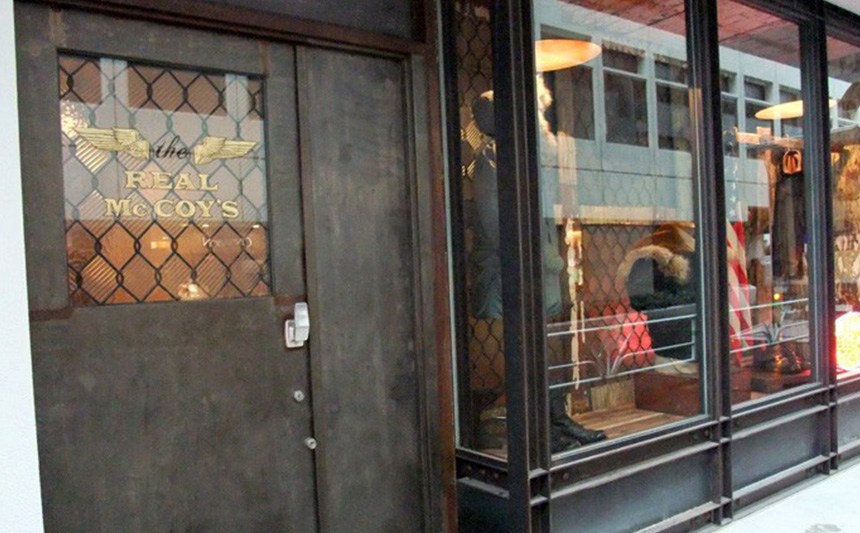 ABOUT
THE REAL McCOY'S has over 10 stores in not only Japan, but also New York and London. Its flagship store located between Shibuya station and Harajuku station.
PANTS BRANDS
SELECTION
The REAL McCOY'S TOKYO offers the full collections of THE REAL McCOY'S as well as JOE McCOY and BUCO, its brother labels.
SPACE
The under ground store has a huge shop floor with full of clothing from the brands carried and old furniture. A military tent is built within the store. All those elements are very unique.
TAX FREE
YES / NO
INTERNATIONAL DELIVERY SERVICE
YES / NO
CREDIT CARD
YES / NO
WEBSITES
ARTICLES
INFORMATION
6-25-8 Jingumae, Shibuya-ku, Tokyo 150-0001
TEL: 81-3-6427-4300
DIRECTIONS
THE REAL McCOY'S TOKYO is located between Shibuya and Harajuku on Meji-Dori street.

Shibuya station

↓Walk for 13 minutes

THE REAL McCOY'S
6-25-8 Jingumae, Shibuya-ku, Tokyo 150-0001