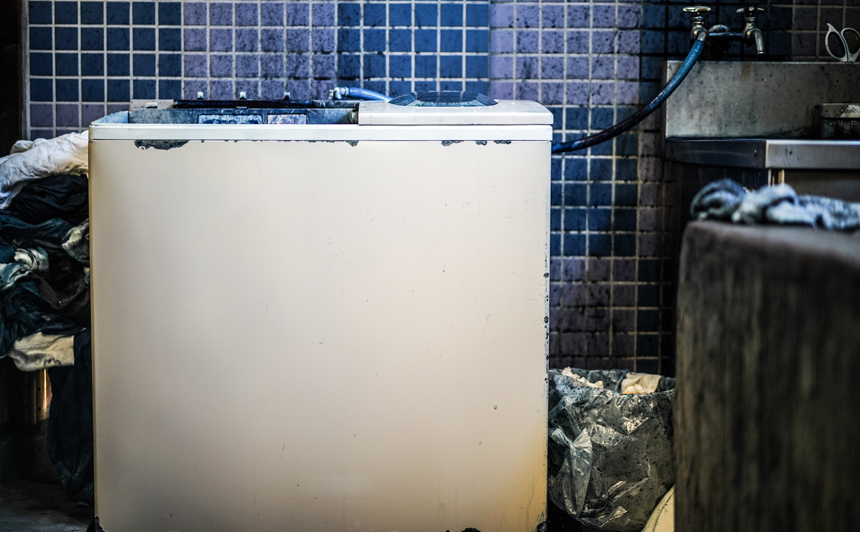 "Should I wash jeans or should I not?"
This is the question often asked by jeans holders. In order to develop sharp fades, some tell you not to wash and keep wearing them as much as you can. This is in a way true as the best fades come from wearing, not washing. However, you need to be careful, this method will end up growing bacteria in the fabric and shorten the life of your jeans. Moreover, you don't want to wear smelly jeans.
Your jeans should be washed once every six months at least to keep them healthy. However, they usually get smelly with sweat and dirt way before six months, especially in the summer. We recommend you to wash your jeans whenever they feel dirty. Don't worry, you can still develop good whiskers and honey combs by following the procedures below.
1. Wash them inside-out in the cold water
2. Avoid ordinary laundry detergent that includes bleaching agent, optical brighteners and enzymes – these wash too much indigo out
3. Use denim-wash produced by denim specialists
Here is the 4 best denim wash we recommend.
NANO COLLOID PREMIUM DENIM WASH from WAREHOUSE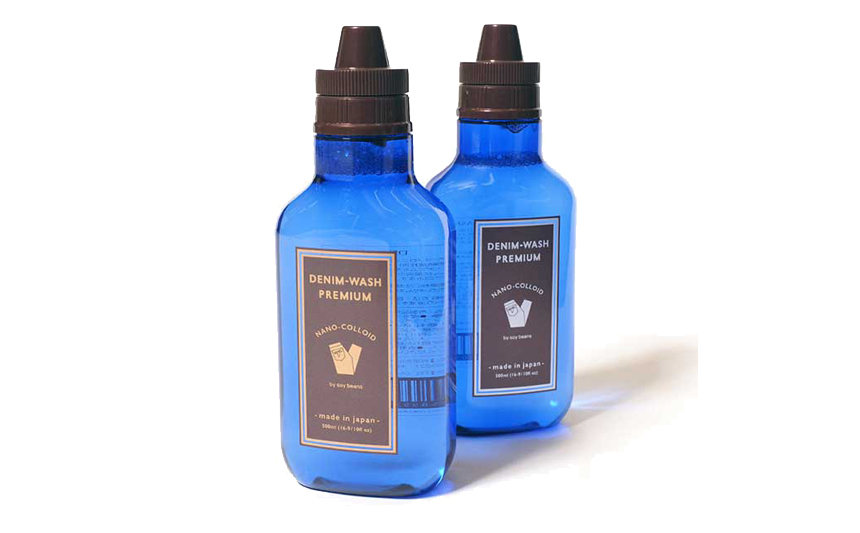 NANO COLLOID PREMIUM DENIM WASH was developed by the Vintage-repro specialist Warehouse. It invented a new cleaning method; soybean fatty acid and purified water are used to make nano-sized particles that peals dirt off the fiber and break it down. It is so eco-friendly that 99% of its waste water can be broken down by natural bacteria. No softener is used so it gives your jeans a dry feel.
You can buy WAREHOUSE's NANO COLLOID PREMIUM DENIM WASH at Rakuten.
SZ001 Denim Wash from MOMOTARO JEANS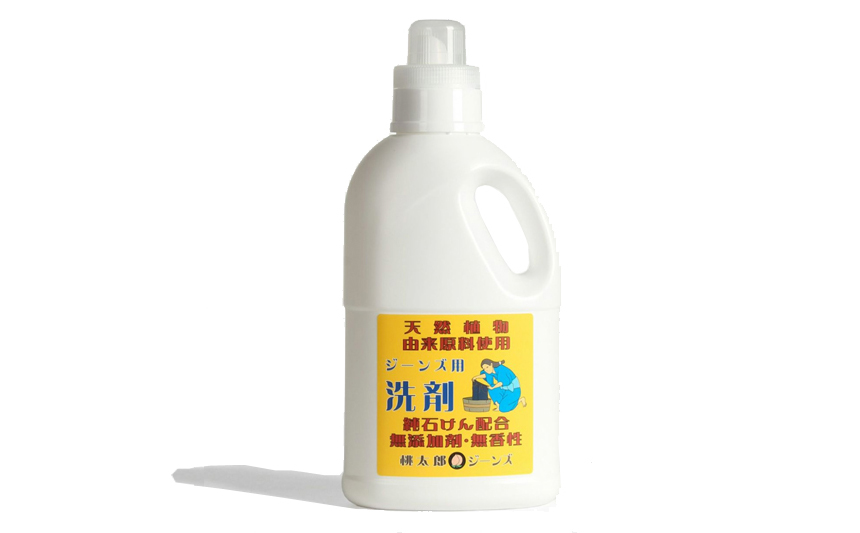 SZ001 Denim Wash is a liquid type detergent made from palm oil. You simply pour a cap of the detergent into the washing machine, just like regular detergent. Its retro package design is cool too.
You can buy MOMOTARO JEANS's SZ001 Denim Wash at Rakuten.
7386 Denim Wash from STUDIO D'ARTISAN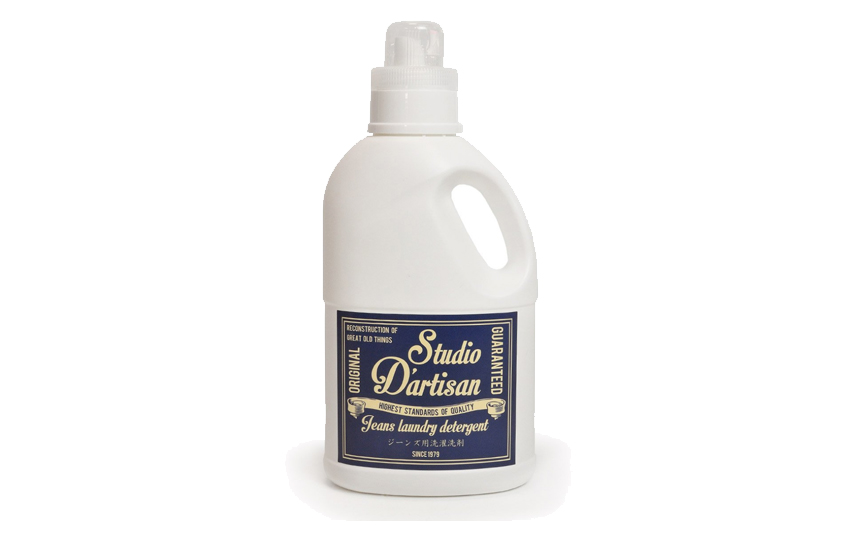 This is another palm oil-based liquid detergent produced by STUDIO D'ARTISAN. Its ingredients are quite similar to MOMOTARO's SZ001 Denim Wash.
You can buy 7386 Denim Wash of STUDIO D'ARTISAN at Rakuten.
Kaminari Sekken from SAMURAI JEANS

Kaminari Sekken is an additive-free powder-type detergent using soybean oil produced by SAMURAI JEANS. This is free of bleaching agent, optical brighteners and enzymes that will affect the fade. You sprinkle this on jeans and wash in a normal washing machine.
You can buy Kaminari Sekken from SAMURAI JEANS at Rakuten.